When installing BFxenon HID lights, for your safety, please remember to remove the battery terminal/ negative lead to the battery before connecting any high voltage parts.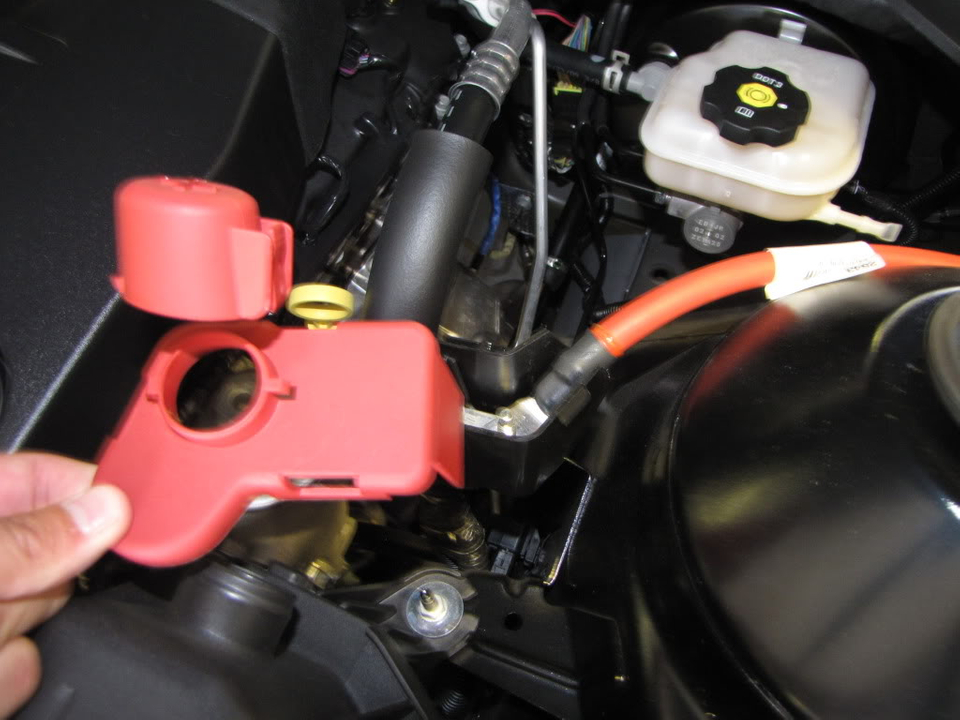 Step 1: Remove factory lights from the factory housing
Step 2: Install HID bulb or Locking clip (on some applications) by lining up the channel locks, pushing it into the housing, and twisting.
Step 3: Run the wiring harness to both sides for measuring purpose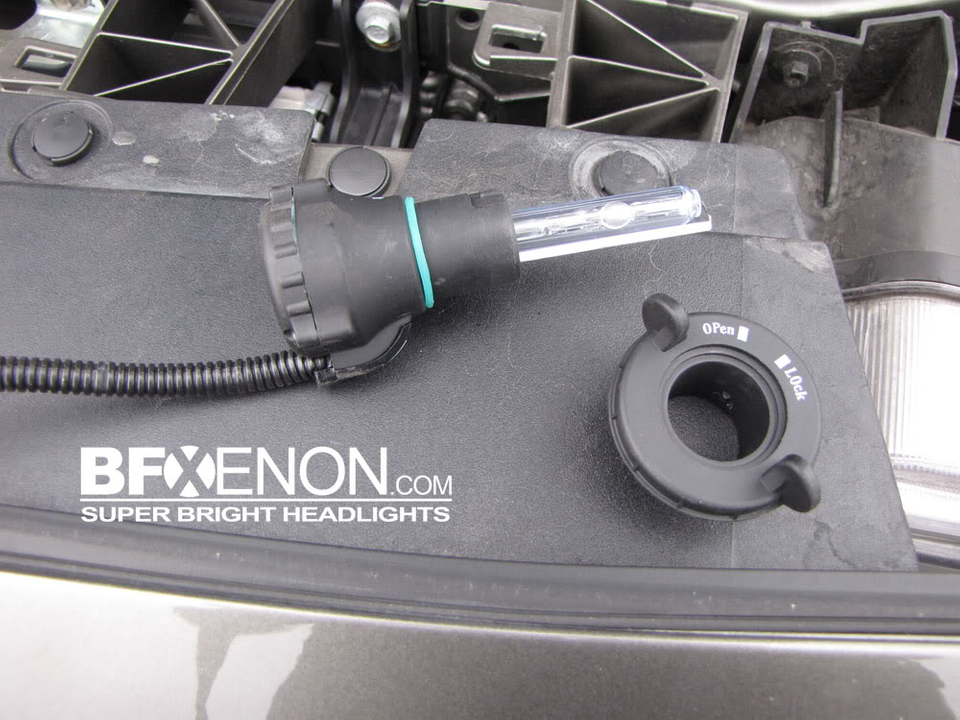 Step 4: Connect the female terminals on the harness to the ballast
Step 5: Connect the small trigger wire from the harness to the bulb and the positive and negative lead of the ballast to the bulb (see step 4 for picture)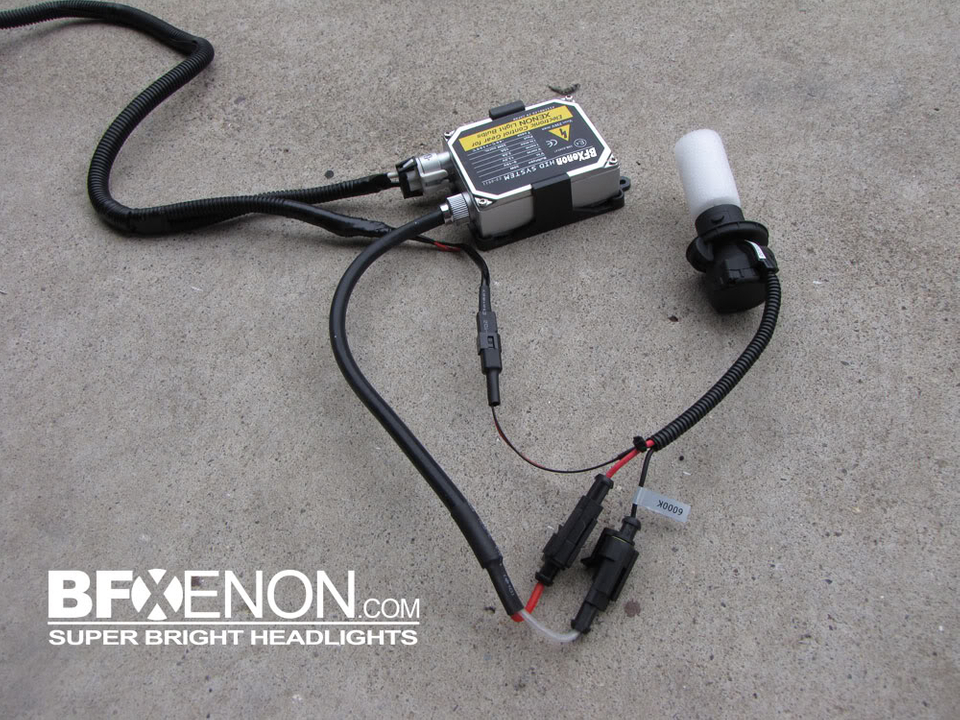 Step 6: Connect the OEM female headlight connector to the OEM style connector on the harness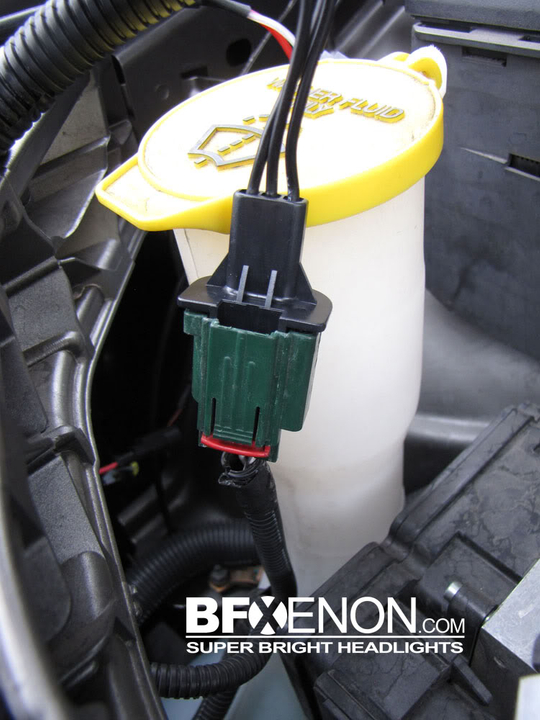 Step 7: Attach the ground wire and positive battery lead, re-attach the positive battery connection and turn everything on. This is just to ensure everything lights up properly before you secure the ballasts and wires.
Step 8: Secure the HID ballast within the range of the wiring harness. Some recommended location is; firewall, cold air intake housing (if metal), radiator mounting brace, front bumper brace, etc. (Some of these may not be the best option for every vehicle)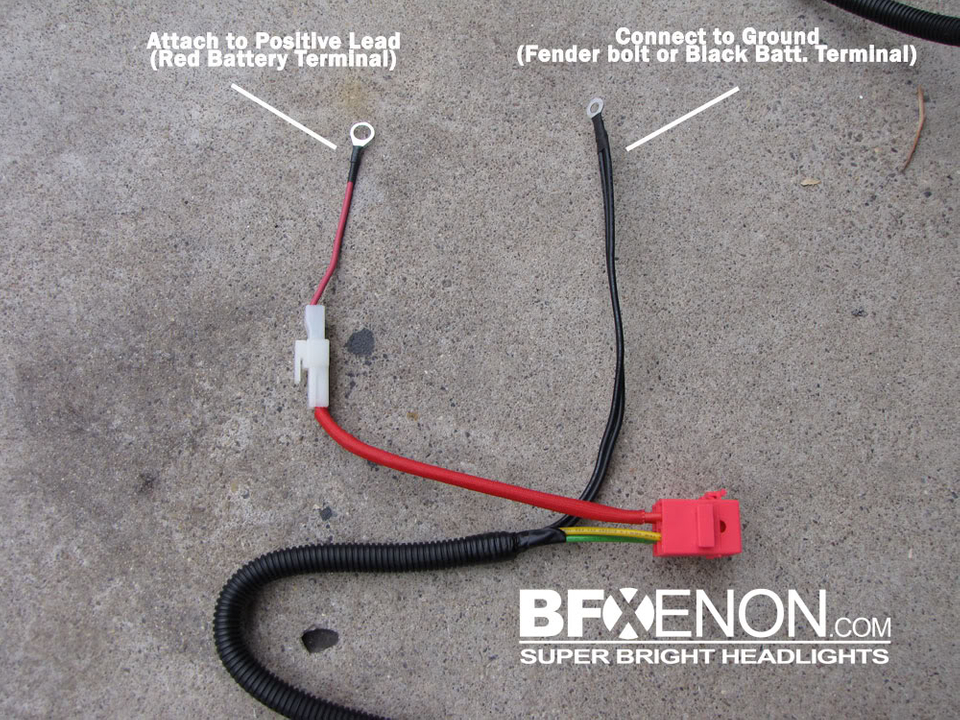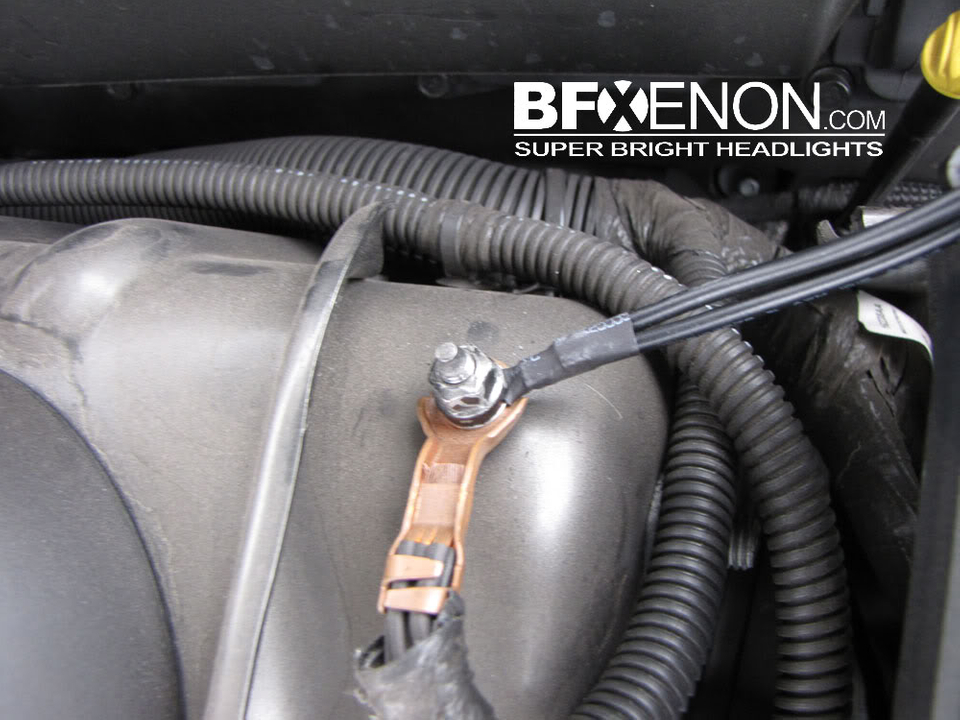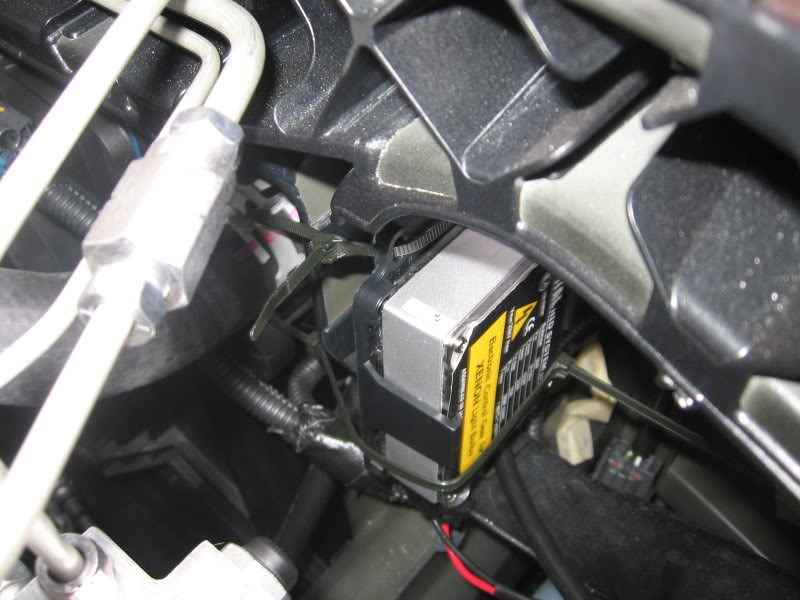 Step 9: Secure all the loose wiring away from any moving parts and out of the way of extreme heat.
Step 10: Enjoy your BFxenon HID headlights!
Check your wiring: