In this review, we take an in depth look at headlights made by Anzo.
We have been working with and reviewing automotive lighting for over a decade. That means we can determine whether a kit is worth the price or is better off being skipped for something better.
Our testing found Anzo's headlight kits to be one of the best in terms of durability, build, and of course performance. Longevity is significantly better than the benchmark, ensuring you won't have to replace these headlights anytime soon.
Our testing also considered other factors like the colour profile, value for money, and performance for extended use. Additionally, we also appreciate any extra features that add to the experience.
Read on for more of our thoughts on Anzo headlight kits.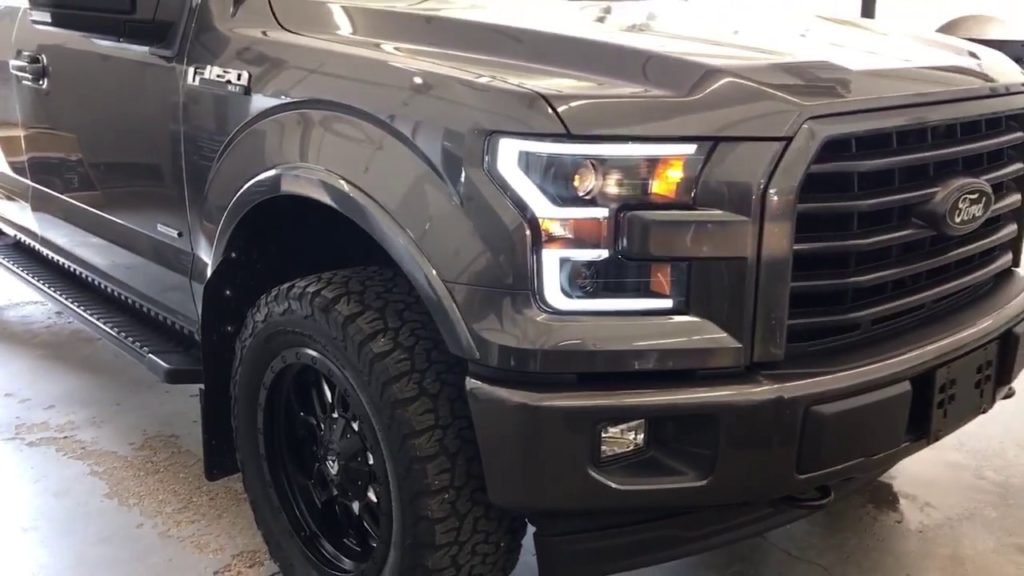 Our verdict
Anzo really impressed us with the solid build quality of their headlights. The use of high quality materials ensures exceptional fit and finish along with higher performance. The look of these headlights on your car's front end is also sure to please.
If you are the type of driver who requires a no-nonsense headlight that is built to last while providing best in class lighting, Anzo headlights should definitely be on your list.
Pros
Brighter than stock bulbs
Vibrant look
Superior calibration
Focused beam
No blurriness
No dark spots
Cooler colour profile
Durable build
Premium materials used
Polycarbonate housing
Assembly is more resistant to scratches
Special coating on surface resists yellowing over time
Substantially better longevity
Integrated DRLs
---
Longevity and build quality
Our favourite feature of Anzo's headlight kits has to be their exceptional build quality. These kits employ materials such as aluminium for the construction. Aluminium is more rigid and lightweight than materials used in stock bulbs, helping cut weight while also allowing for a better fit.
Copper is used to aid heat diffusion, increasing effective heat dissipation by as much as 50%. Besides that, the shell and headlight surface is made from a polycarbonate material that provides enhanced clarity. A special coating on this surface resists micro scratches which can tarnish the beam quality. It also reduces blurriness. Yellowing due to UV damage is also kept to a minimum.
Overall, we were quite impressed by the build of this headlight. You can expect it to last you a good while longer than the life of your car.
Performance
The performance of Anzo's headlights is head and shoulder above stock kits, and even a cut above the aftermarket competition. The bulbs used range from halogen to LED and everything in between, producing a powerful beam of light that effortlessly illuminates your path.
The powerful projection of Anzo headlights brings more of the road into view. The wider angle of view is also really useful, especially on highways and country roads.
Beam calibration is also worth praising. This kit produces a crisp and stable beam of light. We especially liked the LED models which generate a cool and focused stream of light.
Speaking of, the colour profile is among the coolest we've seen in this category. It helps the driver see their environment more clearly. Other cars, pedestrians, stray animals and the like are easier to notice and avoid.
Power consumption is noticeably more efficient than stock, extending the lifespan of these bulbs even further.
Perks and features
Anzo integrates daytime running lights which also double as turning signals in their headlights. These improve the aesthetics of your car by quite a bit, while also adding safety thanks to the larger, more visible turn signal light.
You will be pleased to find that these headlights are offered in a number of finishes and designs, such as smoked, reflective chrome, and completely blacked out for a more stealthy look.
A one year warranty gives us a lot of peace of mind when purchasing these headlights. Anzo's kits come with a warranty that covers any manufacturing defects, shipping damage, etc.
Conclusion
Anzo's headlight kits combine a stellar build and design with high performance and reliability. Their kits are made to last and offer significantly better longevity than the stock alternative.
These headlights have our seal of approval and we expect you'll be quite pleased after experiencing their awesome look and performance for yourself.