It's hard to believe that Black Friday is almost upon us! Â No doubt you've seen the countless black Friday advertisements floating around. Â Here at Headlight Reviews, we've been searching high and low to find the best possible headlight deals for this holiday season. Â Whether you're buying a gift for a boyfriend, girlfriend, husband, wife, or even yourself, the Friday after Thanksgiving can be one of the best times of the year to find a great deal on that set of aftermarket headlights you've been wanting. Â Below is a list of our top three headlight deals of this holiday season:
To us, this Kensun HID kit is the best of the best.  It ranks highest in all of our categories.  This kit emits the cleanest light, is built with the most quality workmanship, and is more durable than any other kit we've tested.  In fact, the HR.com headlight tester who tested this exact kit ended up trading in his vehicle before the kit ran out (if you're new to the world of aftermarket HID headlights, this is unheard of).  It lasted him over two years.  In addition to emitting clean, bright light, the light beam is steady, which is possibly most important for the aftermarket HID kit.  The last thing you want to happen as you're driving down a dark road at night is to have your headlights flicker.  Many kits out there are known to go in and out when the vehicle hits bumps in the road.  This kit connects directly to your battery's positive terminal, drawing its power directly off your car's battery.  The kit routs the power through the ballast and to the headlights.  Because of this, you get a steady, strong beam of light out of each bulb. It's on sale right now for $99 at Amazon.  While it's a little pricier than some other kits out on the market, to us, it is the best bang for your buck.  You'll get more quality life out of this bulb than you will any other bulb on our list.  For additional details, feel free to check out our review or installation instructions of the Kensun HID kit.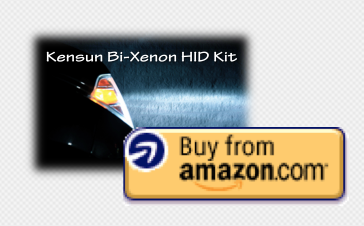 Coming in second place on our Black Friday list is a quality set of halogen headlights made by Phillips. Â Phillips is known as an electronics leader throughout the world. Â Form televisions to radios to headphones to laptops to even toothbrushes (Sonicare), Phillips is known for their quality. Â This set of headlights is certainly no different. Â As they are halogen lights, they install in less than 10 minutes with simple plug-and-play installation. Â The light output is of surprising quality. Â In fact, these headlights are currently installed in our test vehicle, a 2006 4Runner. Â They've been in it for about 2 1/2 years now, and they are still shining bright. Â The light emitted is a more true white than the stock headlights. Â Check out our CrystalVision Ultra Review for a photo comparison. Â Even better is the price; Amazon currently has them priced at $27.05. Â We've never seen them so cheap! Â For the auto enthusiast who isn't interested in messing with a wiring harness or ballast, or if you just want to give your wife or child's car a brighter, whiter, safer set of headlights, we highly recommend these Phillips aftermarket lights.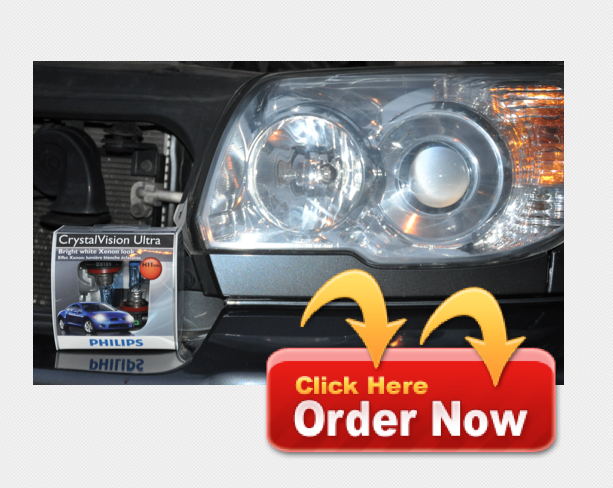 Last, but certainly not least, is the Sylvania Silverstar Ultra headlights. Â With these lights, you get the quality and durability of a product made by an automotive company. Â These lights won't turn many heads on the street, but they are a welcome upgrade to the stock halogen lights that come in your vehicle. Â The Sylvania Silverstar bulbs are actually slightly larger than most stock headlights, thereby offering higher output. Â And at $35.99, they're not going to break the bank. Â They, like the Phillips CrystalVision, install in under 15 minutes. Â You won't be mounting any ballasts or cutting any wires. Â You simply unplug your factory headlight bulb, plug in the Silverstar, and you're done. Â Check out our Silverstar review for additional details and installation photos.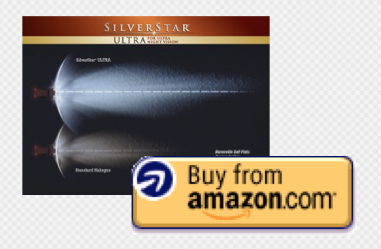 Celebrate the Holidays, and your car, with a new set of eyes. Â If you're looking for something to give your car a new look whether day or night, give the Kensun HID kit a try. Â We promise you won't be disappointed. Â If, however, you're a novice to the car scene and are just looking for a simple alternative to your car's stock bulbs, try one of the two halogen bulbs above.