(Updated 5-1-2016)
Every year the California Department of Motor Vehicles (DMV) releases new laws or revisions to existing laws that would be effective on January 1, 2016. Here is what you need to know about changing headlights in CA.
Headlamps in CA are required as such: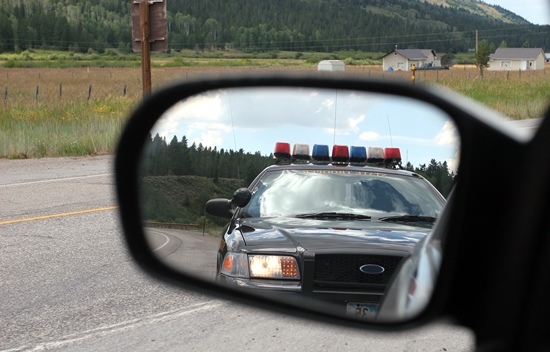 Headlamps on Motor Vehicles
24400. (a) A motor vehicle, other than a motorcycle, shall be:
(1) Equipped with at least two headlamps, with at least one on each side of the front of the vehicle, and, except as to vehicles registered prior to January 1, 1930, they shall be located directly above or in advance of the front axle of the vehicle. The headlamps and every light source in any headlamp unit shall be located at a height of not more than 54 inches nor less than 22 inches.
(2) Operated during darkness, or inclement weather, or both, with at least two lighted headlamps that comply with paragraph (1).
(b) As used in paragraph (2) of subdivision (a), "inclement weather" is a weather condition that is either of the following:
(1) A condition that prevents a driver of a motor vehicle from clearly discerning a person or another motor vehicle on the highway from a distance of 1,000 feet.
(2) A condition requiring the windshield wipers to be in continuous use due to rain, mist, snow, fog, or other precipitation or atmospheric moisture.
Added Sec. 2, Ch. 415, Stats. 2004. Effective January 1, 2005. Operative July 1, 2005.
Amended Sec. 9, Ch. 311, Stats. 2006. Effective January 1, 2007.
You will note that there is no specification for the color of the lamp. However, there are other sections within the vehicle code that restrict lighting equipment of a required type to be a specific color. There are also sections that address color, candlepower, refraction, etc. Basically, the only approved headlamps that meet the above, display a white, or slightly off-white, color. There are some aftermarket lamps that display a bluish hue but still meet the above requirements.
All headlamps, irrespective of State, are governed by standards published and adopted by the Society of Automotive Engineers (SAE) and the Federal Regulations.
Here is a link to the dreaded "Wikipedia" which is fairly well written and explains a great deal about headlamps.
http://en.wikipedia.org/wiki/Headlamp
All-in-all, purple headlamps are not of an approved type. I am quite certain they will not meet the requirements of the SAE, the Feds or the section quoted above. They would, at the very least, draw my attention and without a doubt result in a "Notice of Correction"