Police in Eastern China's Anhui province has seized 60,000 counterfeited Philips automotive lighting products valuing several million Chinese Yuan from a local company on Monday, reported LED-100.com.
Authorities found 30,000 fake Philips automotive lighting products labeled with the company logo. It is unclear whether the fake automotive lights were HID, halogen or more advanced LED headlights.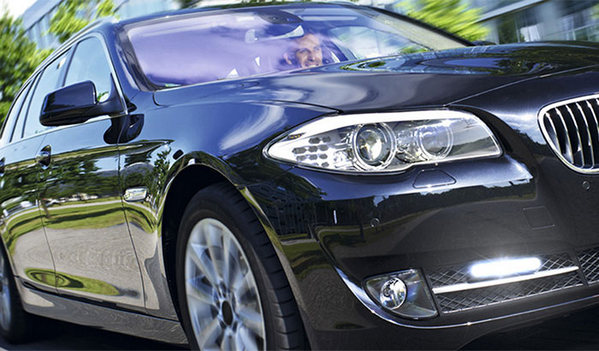 A man driving a car equipped with Philips automotive LED lighting products. Chinese authorities have caught a manufacturer for counterfeiting Philips automotive lights. (Photo courtesy of Philips Lighting)
Huaining County police began investigating the case after receiving reports from local residents that a lighting company was illegally manufacturing Philips automotive light bulbs on Jan. 5, 2015.
After thoroughly investigating the case for four months, the Huaining police investigation squad teamed up with the State Administration for Industry and Commerce in a raid against the company, where they found 60,000 fake Philips automotive lighting products.
Investigations indicated the suspect surnamed He counterfeited Philips automotive lighting products since November 2011. He started unauthorized production of Philips lighting products after his own lighting company incurred massive losses. He would purchase automotive lighting raw materials and label different Philips product models on the automotive lighting products with laser printing technology. The company would then assemble and package the lights as Philips automotive lighting products, and ship the products to more than 10 clients in Inner Mongolia. Revenues generated from the knock-off merchandise reached RMB 400,00 (the US $6,290.35).
He has been detained by China's Ministry of Justice and is being charged for suspected sales of trademark counterfeited products.
Source: LEDInside.com