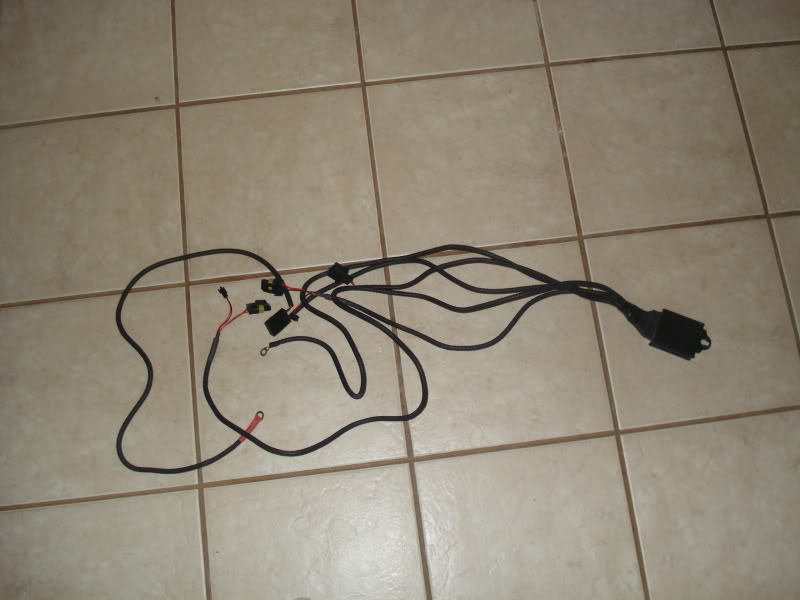 I received my kit today and was NOT impressed. At first, I was, I opened the box to quickly check out the stuff. I was excited so I didn't inspect it thoroughly. I was also assuming it was a decent kit based off this forum.
So on to the parts, it came with a nice harness that I didn't know it came with. The harness connects directly to the battery instead of relying on the stock wiring to fire the bulbs.

the ballast's looked nice also!

So I gathered my tools and quickly ran outside and began the install. So I took both lights out and hooked the harness to the OEM bulb plug to find out it DID NOT fit correctly! I had to use a zip tie to secure it so it wouldn't come unplugged.

Next, I went to plug the hi/low plugs together to find out they are both MALE fittings!


that's fine, no biggie…I'll just cut and splice them together.

Then I unbolted the + side of the battery and put the ring on the terminal, tightened it down and started positioning the relay box. Looking for its home I was gentle not to let wires get tugged so nothing would come unplugged, I looked over and seen this!


The ring broke right in half!
so after cutting the wire and just wrapping it around the bolt on the + terminal i got to looking at the box on the relay harness..wait for a second!? its USED!



All I can say is WOW! I ordered these on 4-24-10 and KNEW they were behind on shipping and was fine with that. After receiving them today (5-5-10) I found these problems I was VERY unhappy. I could have got this type of quality from eBay, and for CHEAPER.
So you are thinking, why didn't you send it back? well… I didn't want to PAY for return shipping, wait a week for them to receive it..then wait ANOTHER 2 weeks to send another kit. I sent them the photos and I am waiting for a reply. hopefully, they do this right and I can tell you guys the great news! but until then…BEWARE!  What did you think of my DDM Tuning HID Review?
Finally, what DID I like about the kit? Lol, well…the sticky pads that came with them were VERY sticky! I don't think these suckers will be going anywhere anytime soon.
For more HID Light info, be sure to check out this link to get all the HID Information before purchasing.

and they are bright and not a dingy yellow like the stockers!!
STOCK: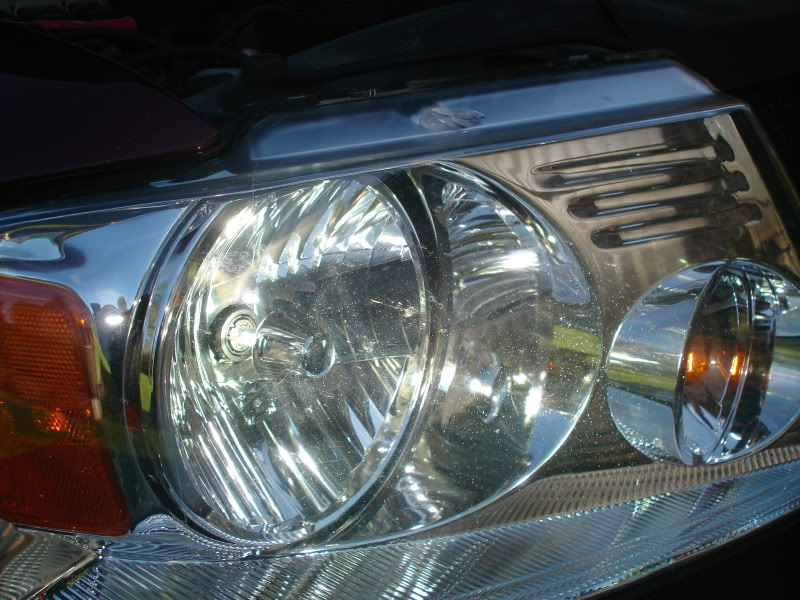 HID:

source: http://www.f150forum.com/f4/my-review-ddm-hid-install-52786/