Sign Up Today for your chance to
WIN Free HID Lights for your car!
Sept 2014 giveaway is one Signature Series HID kit from Vanix HID

Enter your info below and we will choose a winner at the end of the month!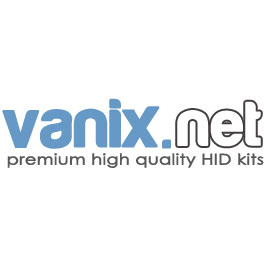 About Vanix.net:
Since 2008, Vanix has led the industry in providing customers with the satisfaction of upgrading their factory halogen headlights to enhanced HID Kit headlamps. Our HID kits are designed to be compatible with most vehicles on the road today. We've gone through the rigorous process of our own R&D, and manufacture of our HID conversion kits. That alone puts us miles ahead of the rest of the HID vendors around. Our HID kits are designed for easy plug-and-play installation. Our aim is to help provide our customers with the most reliable HID Kits on the market, in addition to providing not just great customer service but an EXPERIENCE that you will remember. Experience us and you will know the difference.