We got our hands on the GE Nighthawk Halogen Headlight bulbs and installed them in our test vehicle. The headlights installed in about five minutes and don't require any sort of rewiring under the hood.

Overall we found the NightHawk to be an excellent headlight bulb and what we moved most is both it's brightness and the milage you'll get with these installed.

GE Nighthawk Headlight Bulb Review Summary
Pros
It falls in the very affordable category of headlights
For cheap headlights it provides great value
Don't require any extra rewiring
Easy and quick installation
Great bang for your buck
17% brighter over stock bulbs
16% whiter than stock
Cons
Quality and ability pales in comparison to more expensive headlights
The vehicle you have will determine the best installation process. Sometimes it's easier to disconnect the bulb from the housing, and then subsequently unplug the bulb from your vehicle's wiring. Check your owner's manual before installing it to determine the recommended method of installation.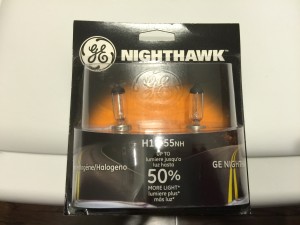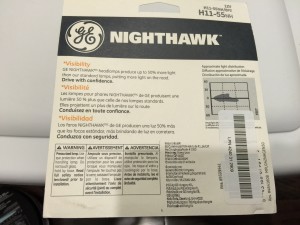 The bulb itself is a clear class bulb with a black/gray tip. It is exactly the same size as the stock halogen bulbs that came installed in your vehicle. In our case, we are installing in a 2006 Toyota 4Runner, which takes the H11 bulb, so don't be alarmed if the bulbs you order appear larger.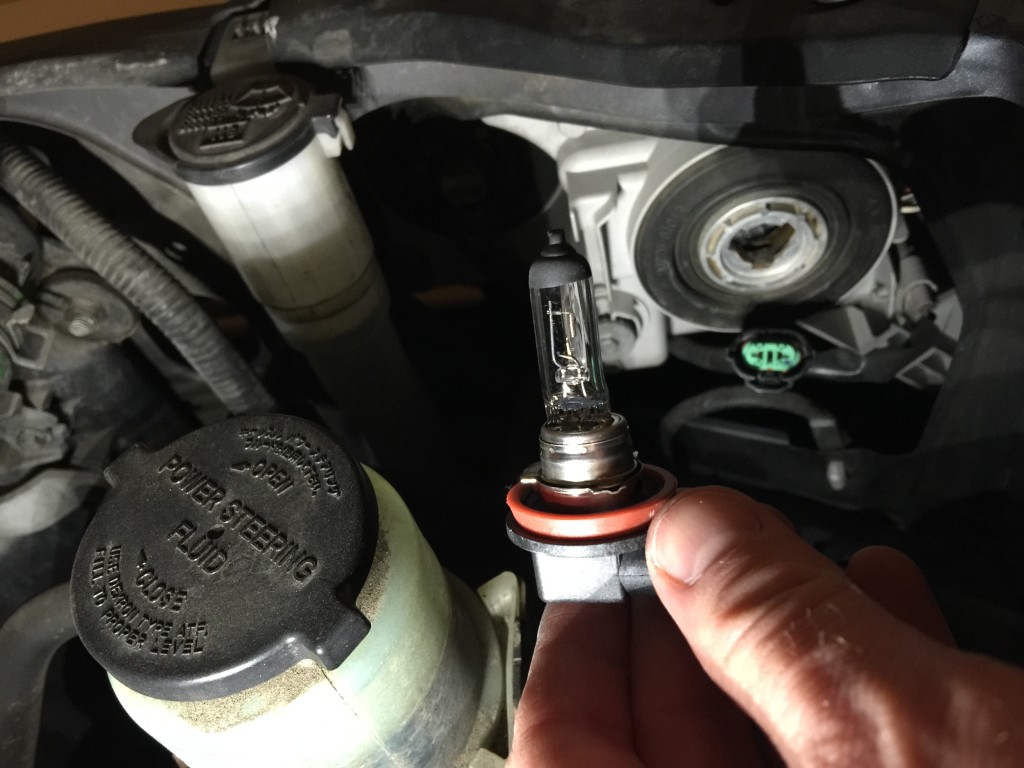 We installed by first inserting the bulb into the hole in the back of the headlight housing. The grooves in the H11 bulb guide you to the proper insertion angle.
In this case, the bulb goes in with the electrical socket pointing to about 4:00.
A slight turn of the bulb in the clockwise direction locks it into place.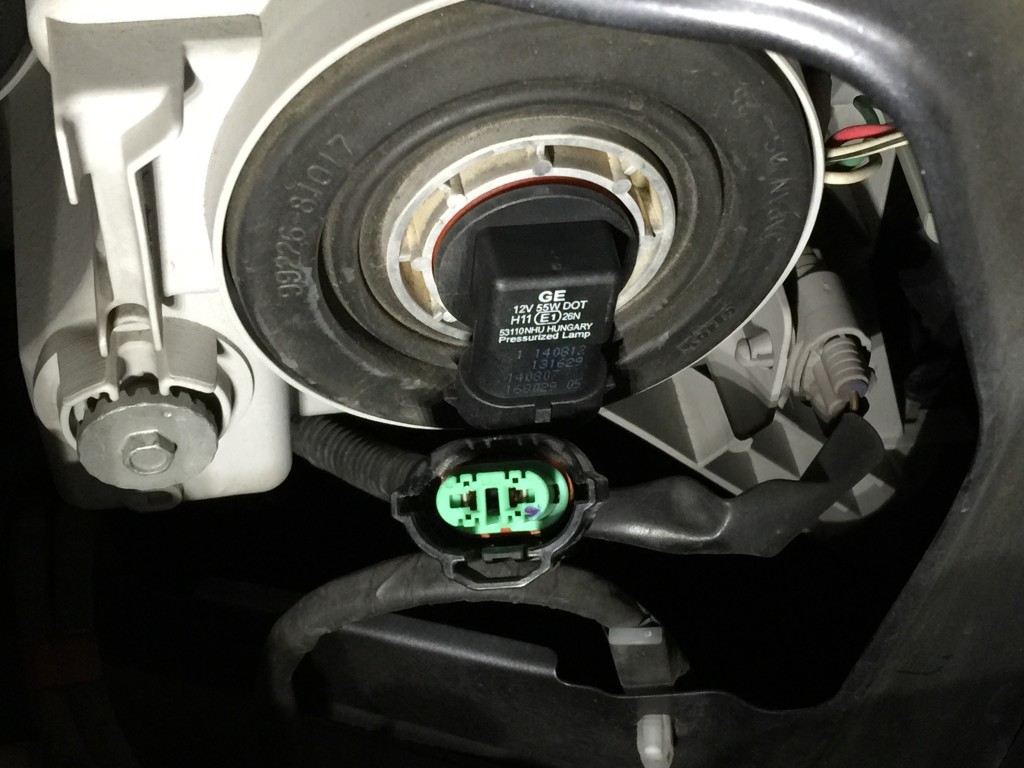 Once the bulb is secured, you can plug the vehicle's headlight wiring into the base of the headlight bulb.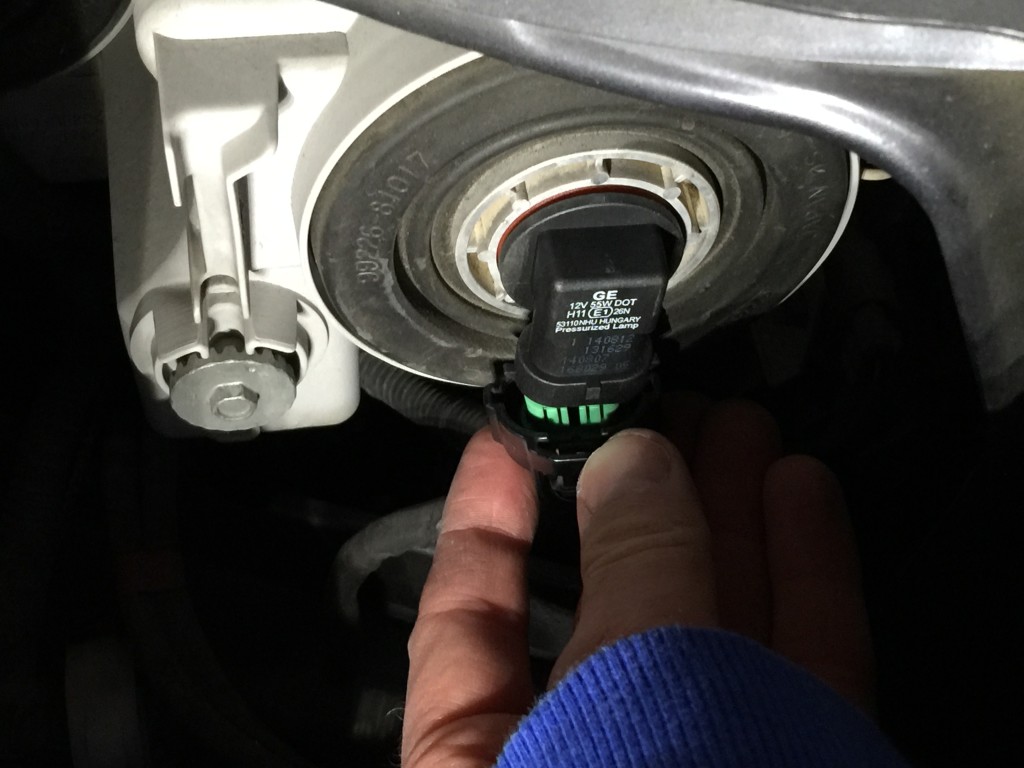 Complete the same steps for the headlight on the other side and voila! You're ready to turn on your newly installed set of headlights. As we mentioned earlier, these GE Nighthawk headlights are a decent bulb as a replacement when your stock headlights burn out. They're going to be roughly the same price, and won't really change the look of your vehicle. Below are a few photos for you to get an idea of how they might look in your vehicle.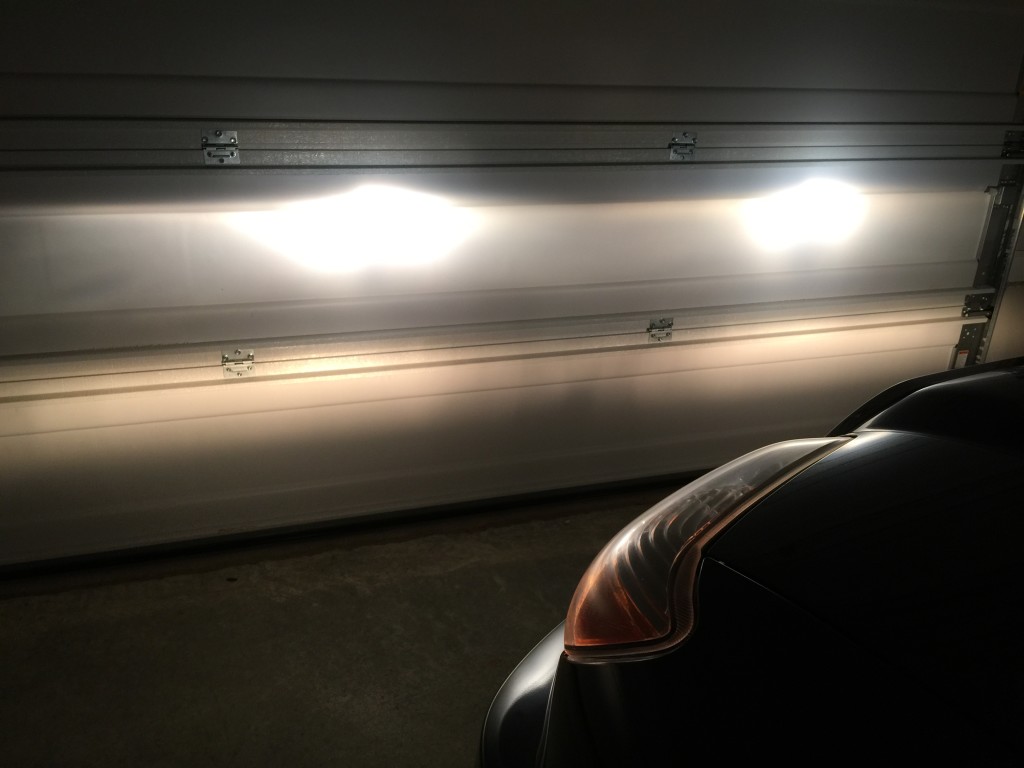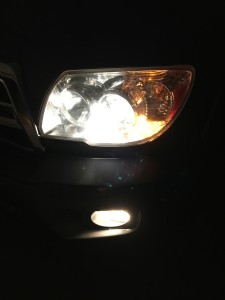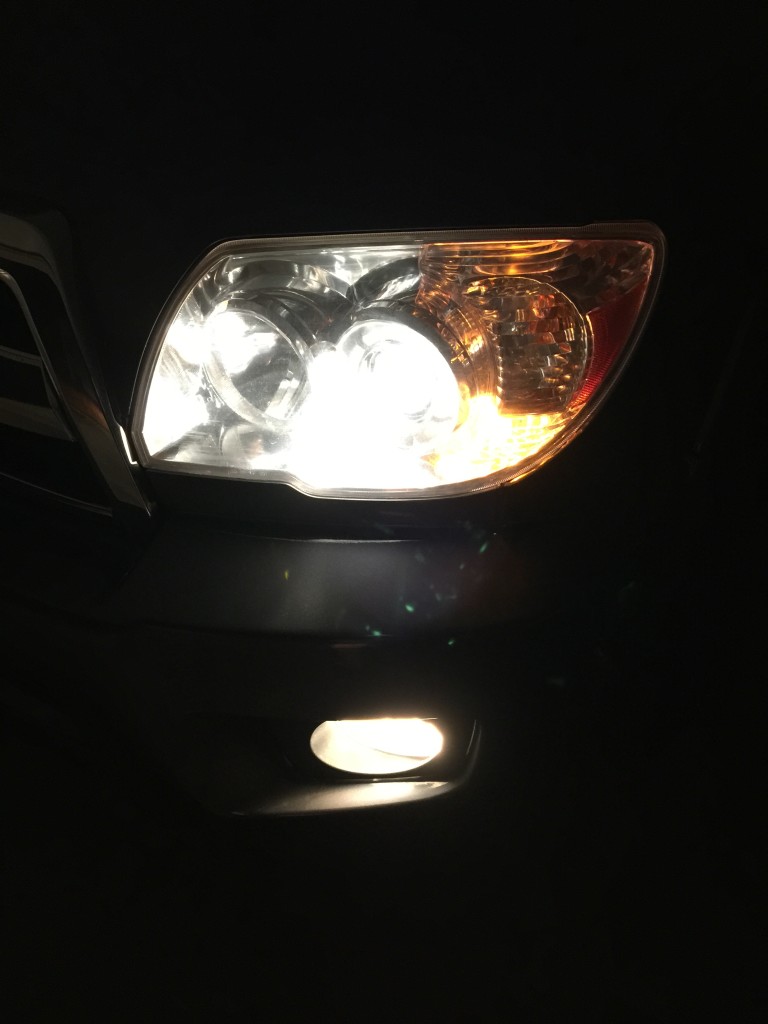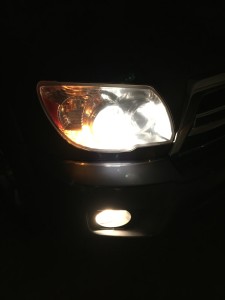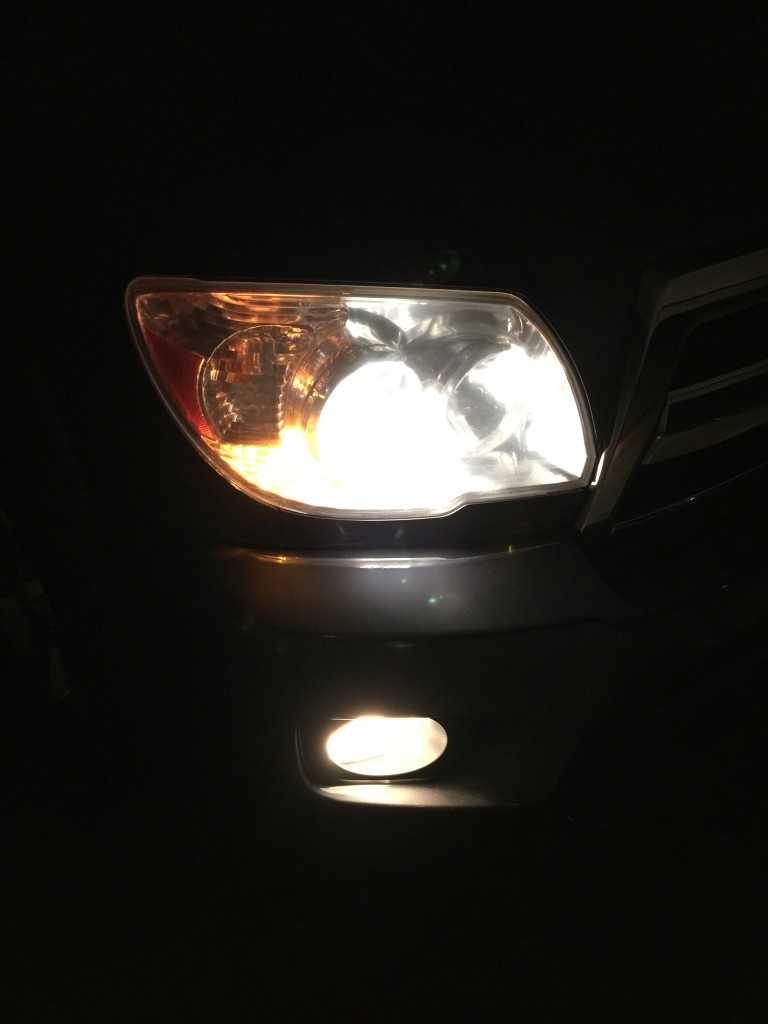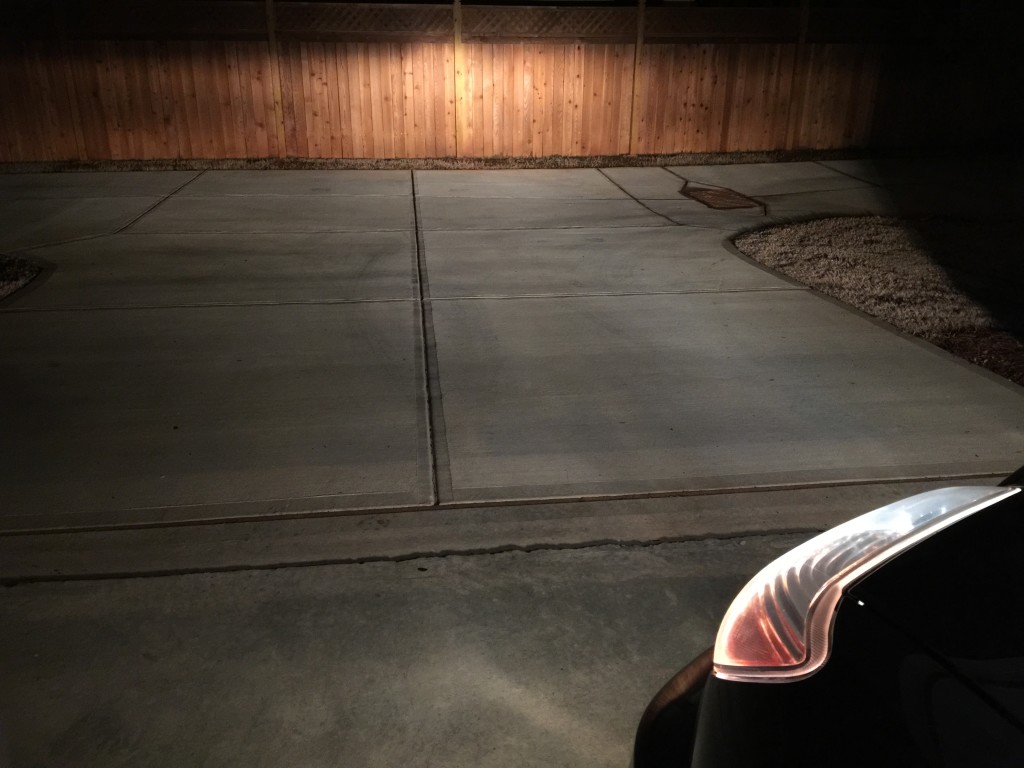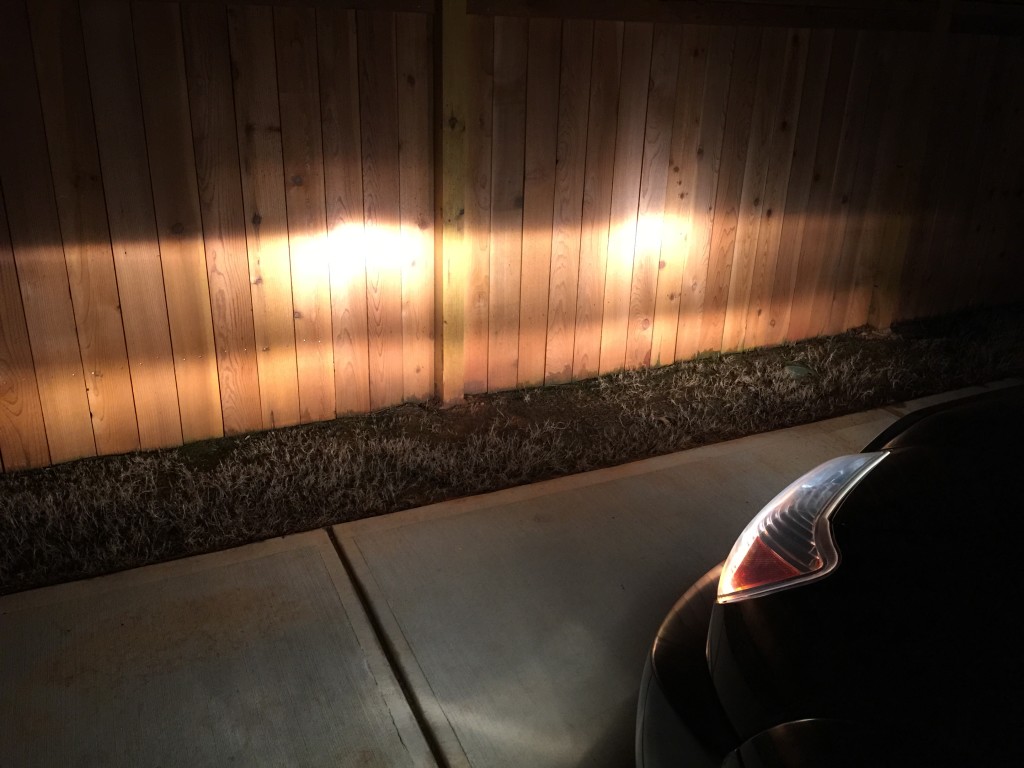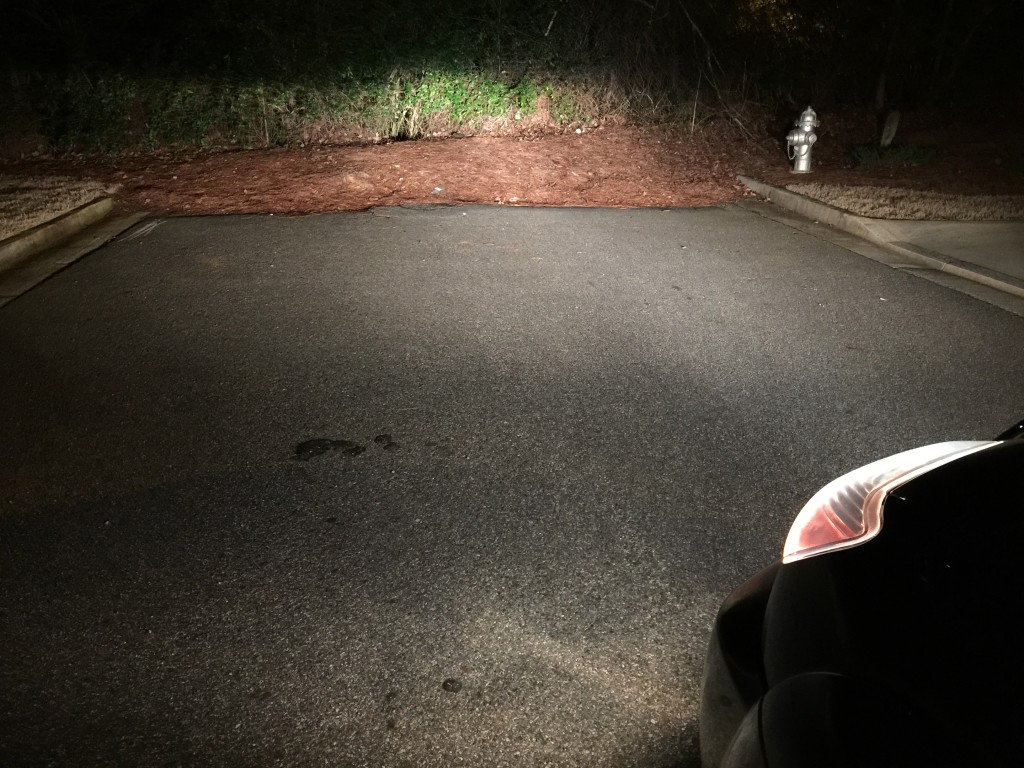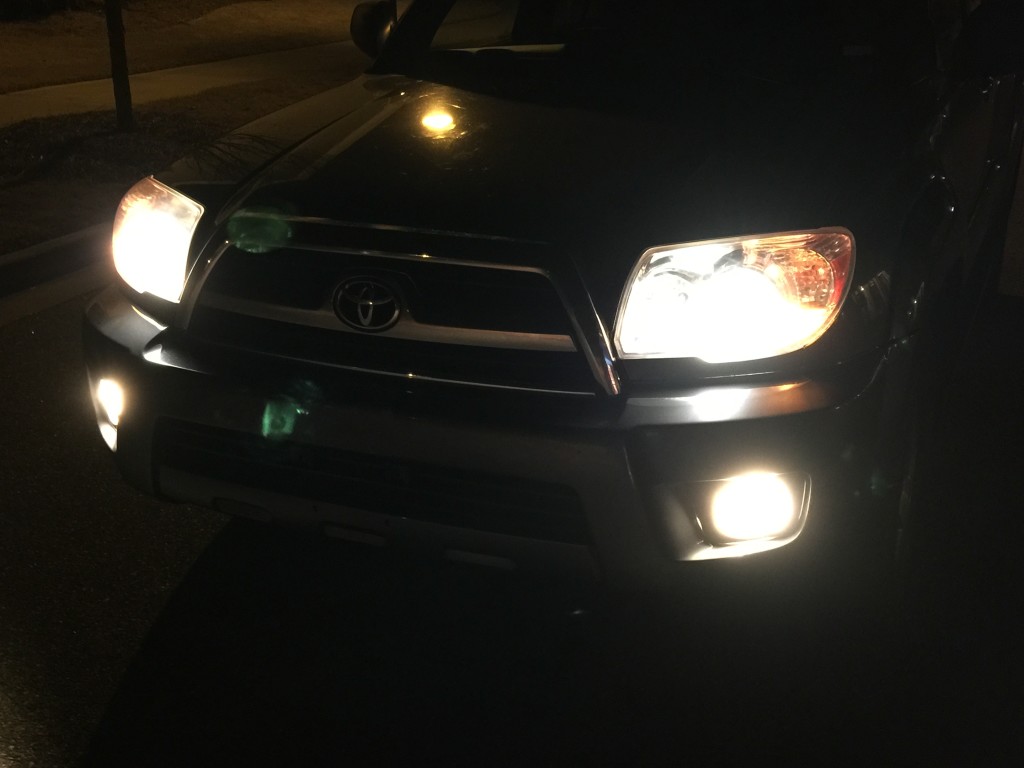 The good:
Inexpensive (only about $21/pair on Amazon)
Easy to install
The bad:
Same brightness as stock OEM headlights. They might be slightly brighter, but nothing noticeable.
Not as bright as upgraded GE Nighthawk Sport and Xenon bulbs
Not as bright as an HID kit