If you're looking for something a little higher quality than the GE Nighthawk that still won't break the bank, the GE Nighthawk Sport is a good option. The Nighthawk Sport bulbs boast a slightly whiter and brighter light than the standard Nighthawks.
The actual bulb has a light blue tint and a black tip. Like the standard Nighthawk, this bulb is the same size as the halogens that came in your car. They install without making any modifications to your car and then install only takes about 5 minutes.
As always, check your owner's manual to determine the proper installation process, but we'll show you below how we installed the headlights in our test vehicle.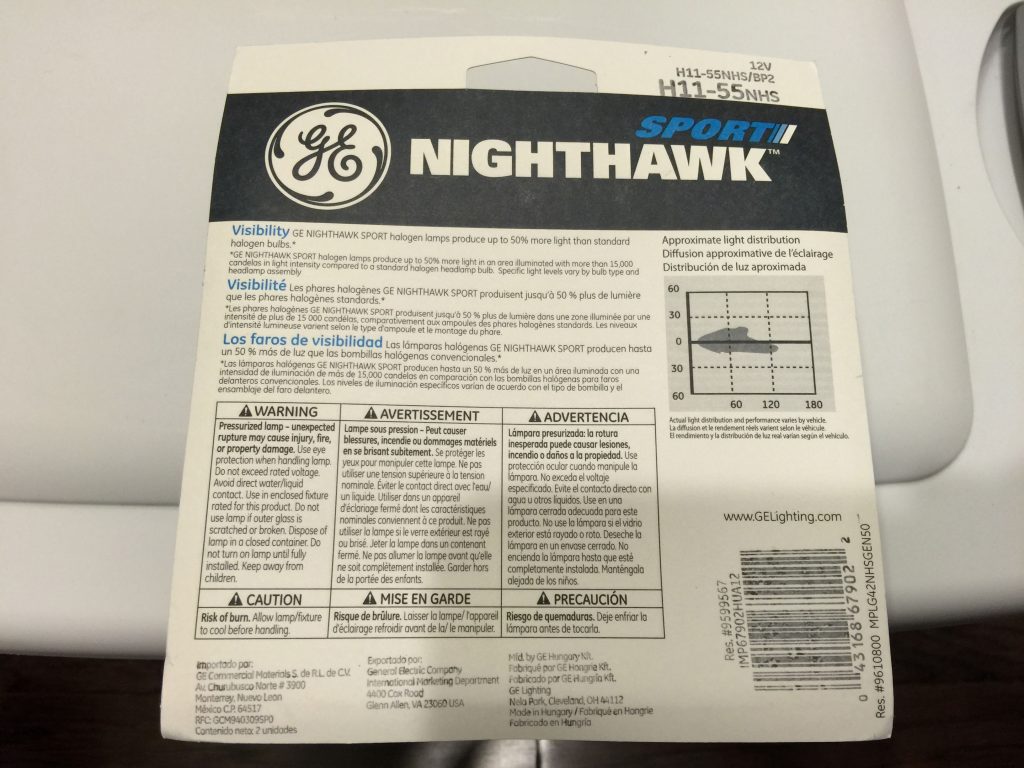 The packaging isn't materially different than that of other headlights. Nothing fancy. The front of the package claims that the Nighthawk Sport headlights emit up to 50% more blue-white light than standard halogen headlights. So what exactly does this mean? It seems like GE is being careful not to state that these headlights emit 50% more light, but that they emit 50% more blue-white light.
If you look closely at a standard halogen bulb, whether it be on a vehicle or simply a light bulb inside your house, you'll notice the light emitted by the bulbs has a yellowish tone to it. New technology in lighting has begun producing lights that emit a truer white light. These Nighthawk Sport lights are designed to produce more of this white light. Let's see how they did…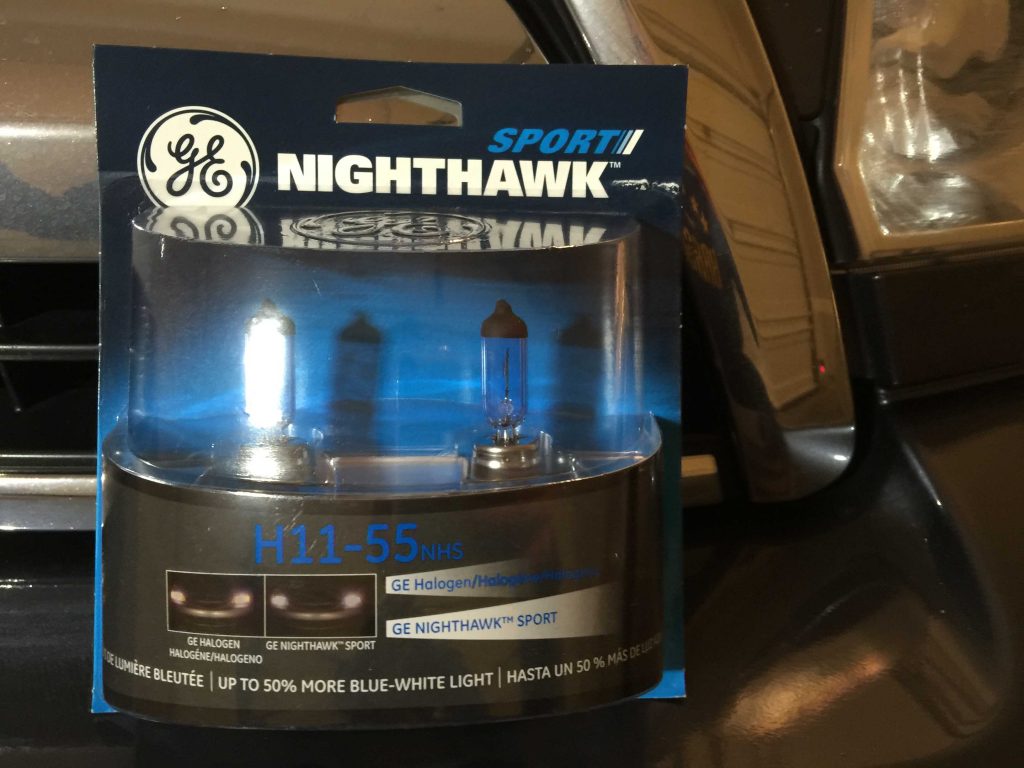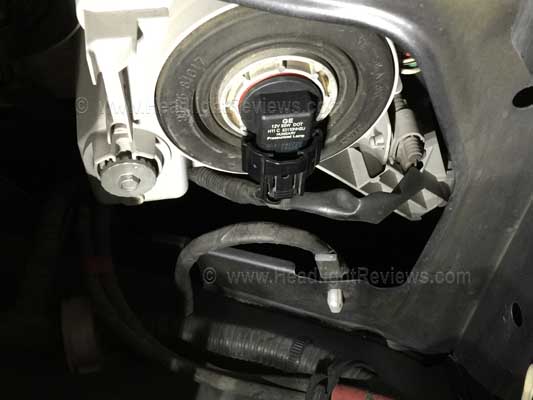 You can see the blue hue on the bulb and the black tip on the actual light bulb.
It's a simple plug and plays into your factory headlight wiring. No ballast, no extra wiring, and only takes a few minutes. When installing new headlights, we've found it to be easier to unscrew the bulb entirely from the housing, then disconnect it from your car's wiring. Alternatively, you can unplug the wiring from your bulb prior to unscrewing the bulb from the headlight housing. The amount of space you have behind your headlight may dictate the method you use.
The finished product was a brighter light than the standard GE Nighthawk bulbs, and it only required a few minutes to install.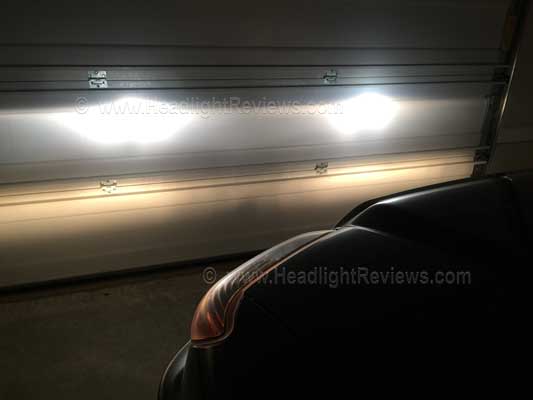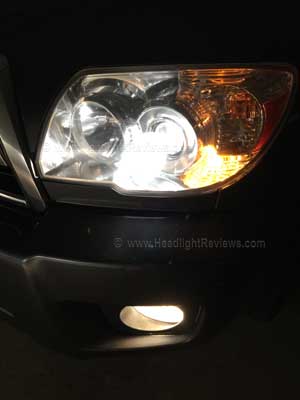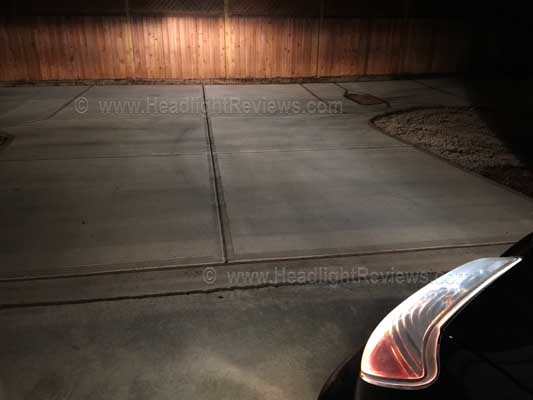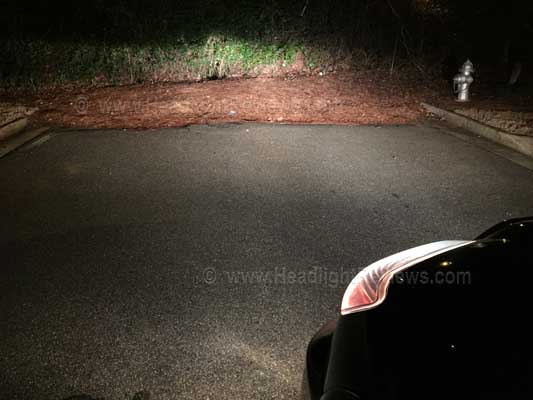 The Good: These GE Nighthawk Sport headlights are a great set of lights if you're looking for brighter light for your car while (a) keeping the cost down and (b) not having to install any extra wiring or other hardware (such as ballast).
The Bad: These halogen bulbs are not going to give you the kind of illumination that an HID kit will give you. They're simply an upgrade from your standard halogen headlight bulbs; however, that's just what some people are looking for.
The verdict: If you're simply looking for an upgrade to your standard halogen bulbs, and don't want to deal with a messy installation, this is a decent product.
Own these? If so, let us know what you think of them in the comments below! If you're interested in buying them, you can find them on Amazon here!