The GE Nighthawk Xenon headlights are a great option for those drivers out there who want a little more out of their headlights but don't want the hassle of installing an aftermarket kit. These lights aim to meet OEM specifications for your factory headlights, install in less than five minutes and are brighter than the stock headlights that came in your vehicle.We bought a pair to throw in our test vehicle to give them a shot.
The first thing we noticed, they came in really nice packaging…doesn't necessarily impact the performance of the headlight bulbs, but you'd think if they're investing in the packaging they're also investing in the product. You can see from the photos above that the bulb has a slightly blue hue to it.
As expected, the headlights were a simple plug-and-play and installed in just a few minutes. The image below shows the stock bulb removed and the headlight cable hanging loose under the hood of the vehicle, showing how easy the install was.
steps in the photos above took less than five minutes, including the time it took to take the photos. Once the headlights were installed, we turned them on to test them out. Here's how they looked once we turned them on: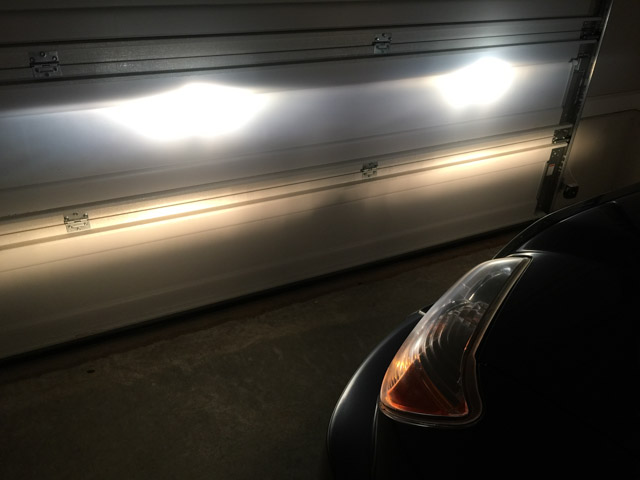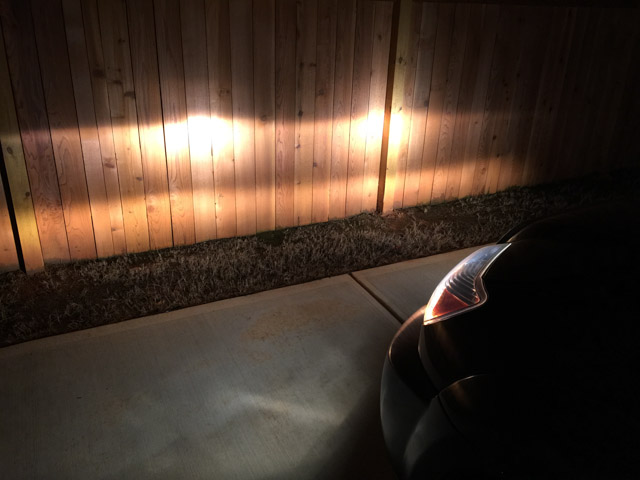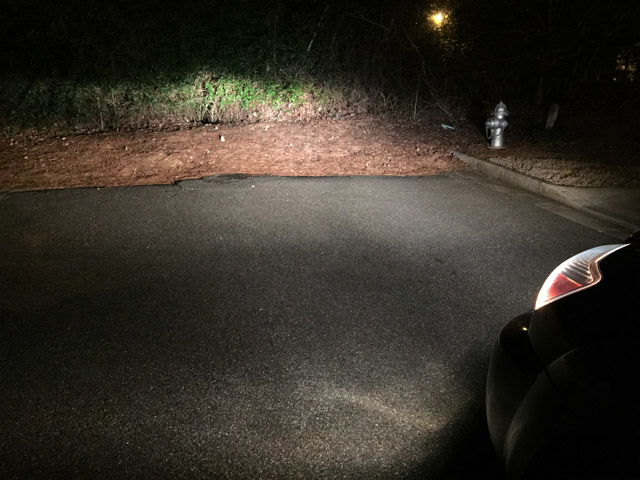 Overall the GE Nighthawk Xenon halogen headlight bulbs are brighter than the stock headlights that came in the vehicle, and as of the writing of this post have lasted about 26 months.