In this article, we will outline the best 9003 HID kit installation instructions and show you a before and after shot of the headlights.  H4 is the same bulb as the 9003, so don't be confused if you see an H4 on a new headlight bulb package or HID kit.
Let's start from the reason why we are going to spend the next half hour of installation: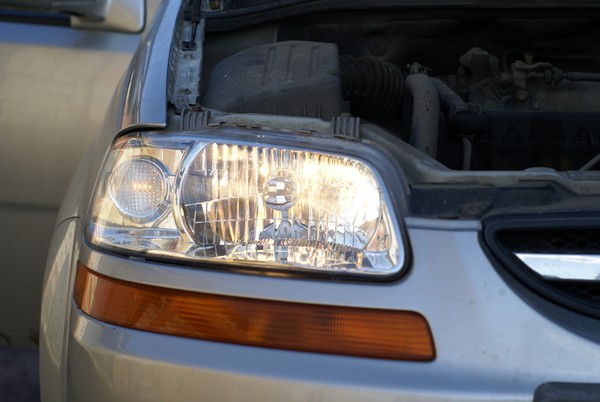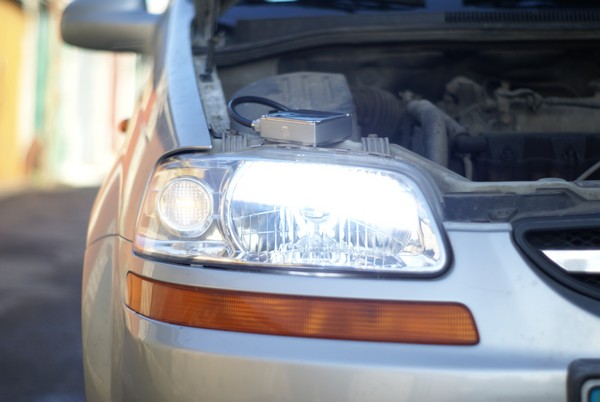 No comments required.
We will start the installation from opening the hood on a sunny day and looking at the back of your headlight: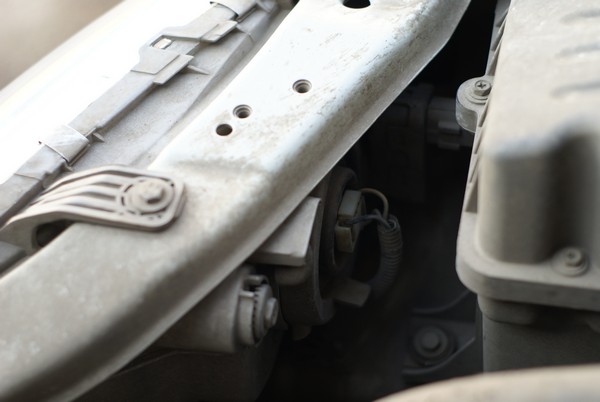 unplug the connector by pushing it back: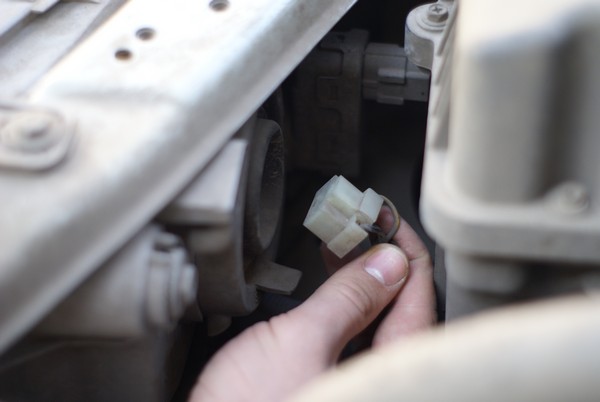 do the same with rubber coating on the back of the headlight: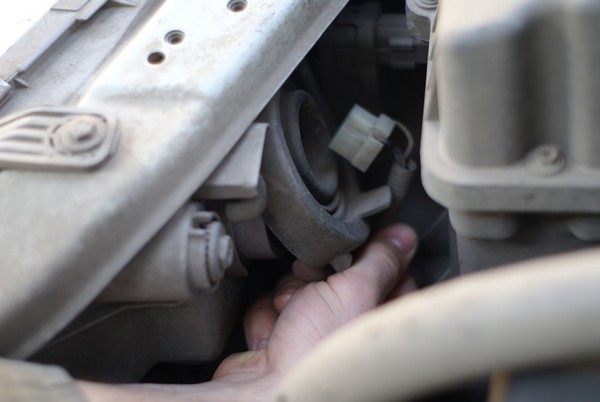 take out the halogen bulb: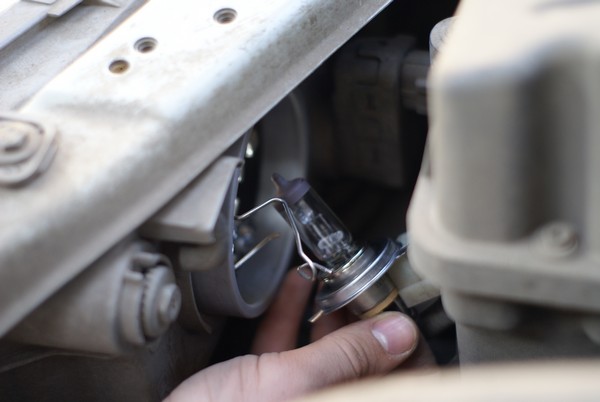 just to compare the halogen bulb and the new HID bulb (H4):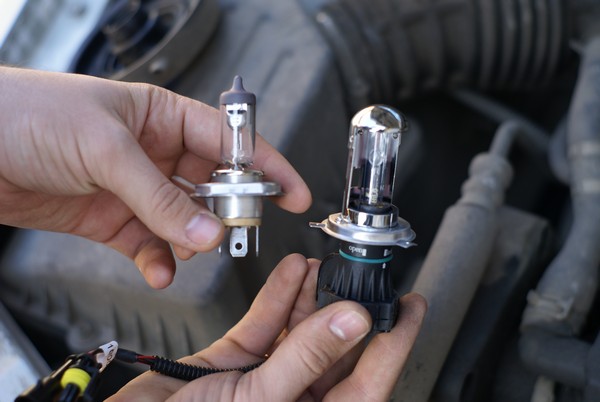 Now in order to install the HID bulb to the housing, it will be easier to put the bulb into the headlight assembly: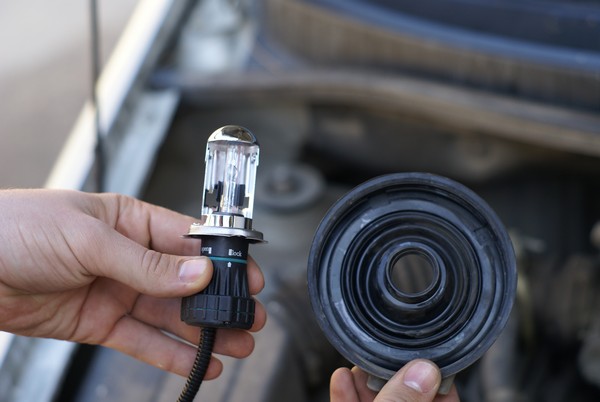 then we put the bulb into the headlight assembly, and lock it (this time it may not be very easy to get there, depends on the arrangement of the components under the hood):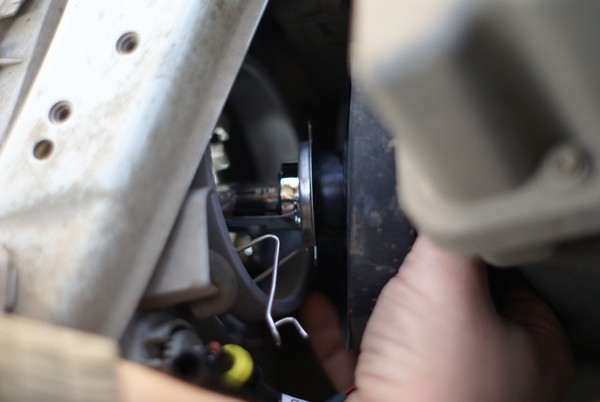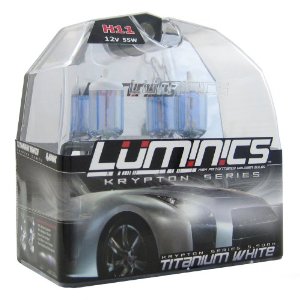 here how it looks like from the outside: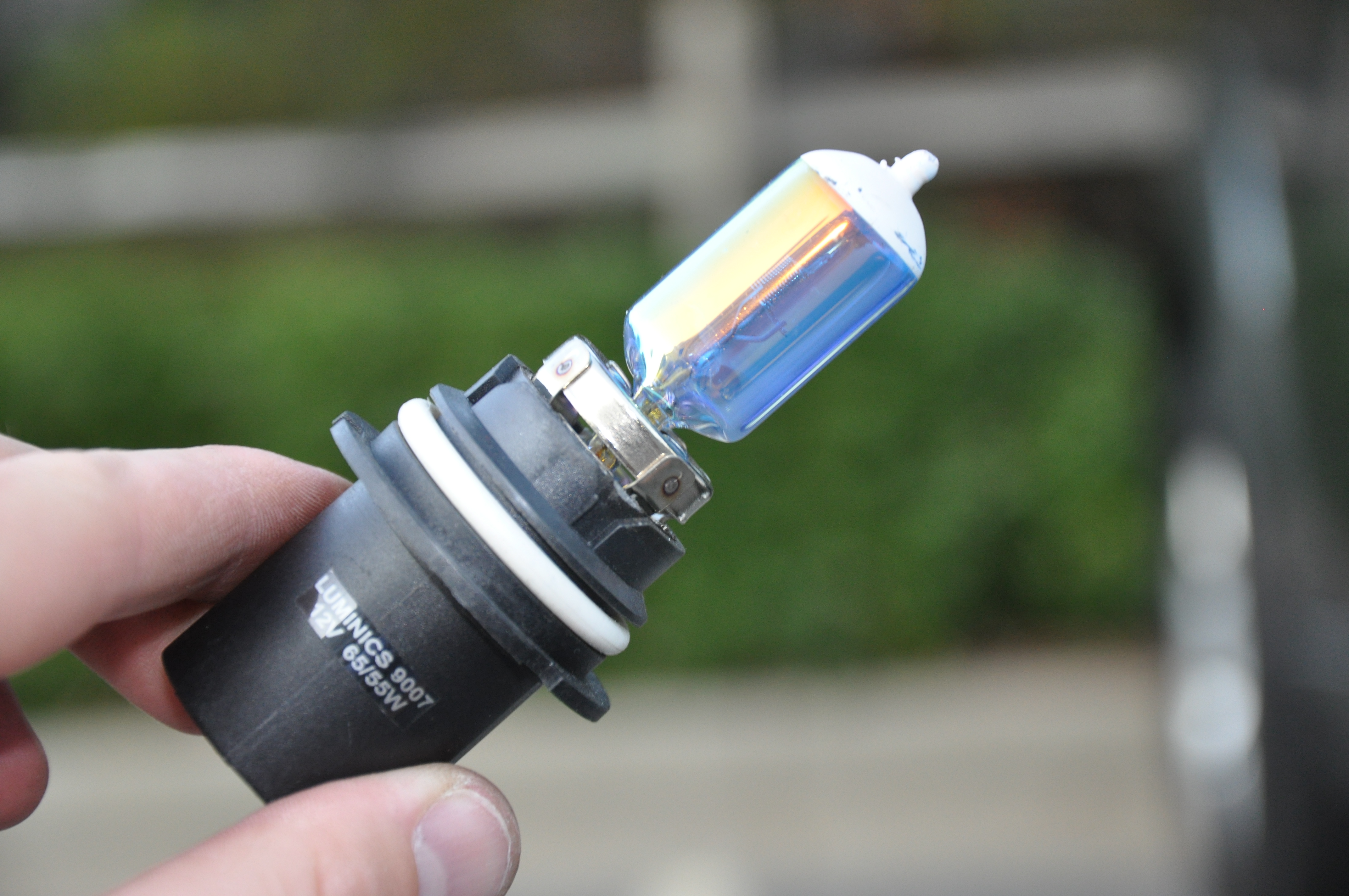 Now we have the bulbs installed on both sides and proceed to install the Ballasts – device that makes the HID bulb light up: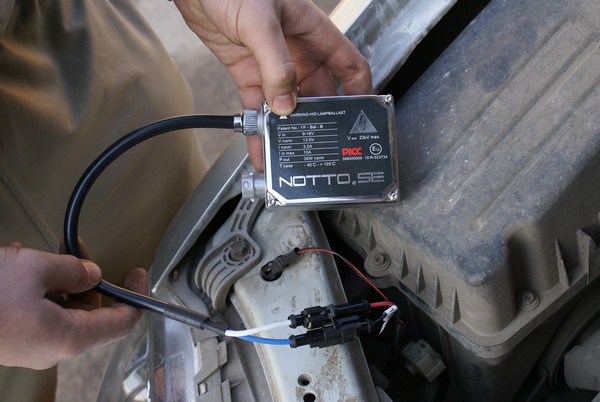 2 wires connect the bulb to the Ballast and there is a 1-way connection to each wire that makes no chance to wire it another way.
After connecting the Ballast to the bulb we need to hook up the beam selection wire and the Ballast to the Relay harness.
Here is the wiring on the ground: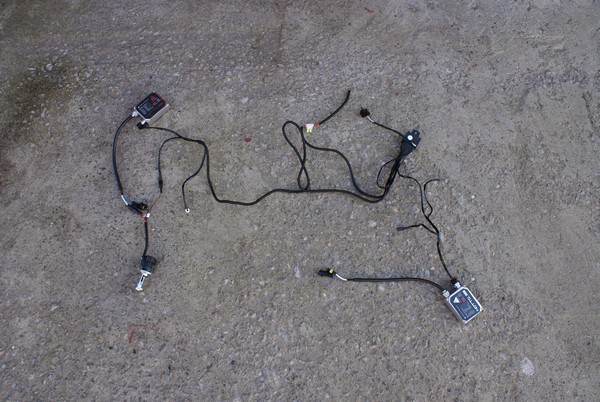 and here is our senior assistant Mike: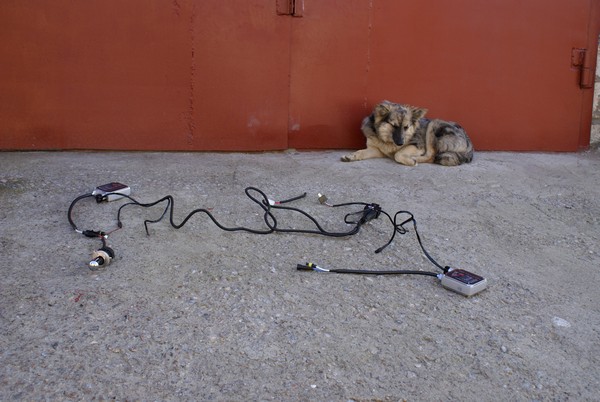 Hooking up the Ballast – you can also do it 1 way. Just make sure sure the Red wire goes to "+" positive socket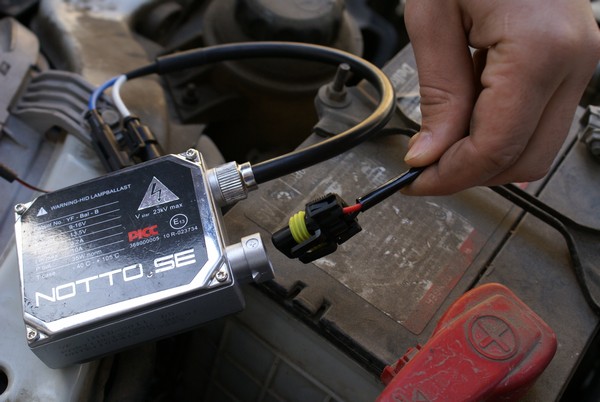 Here is the connection to wiring harness Ballast and the beam selection wire: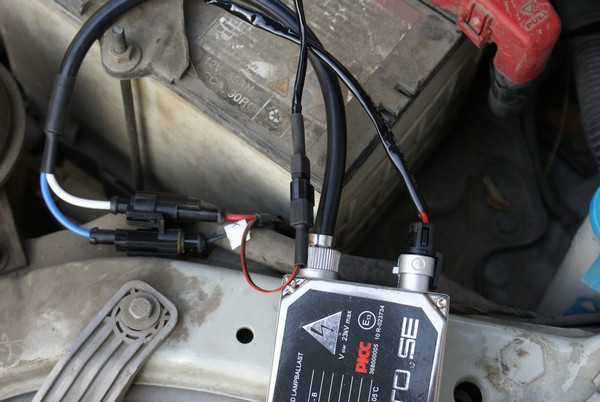 Make sure to ground the relay harness from each side, there are 2 black wires with the ring to go under the grounding bolt: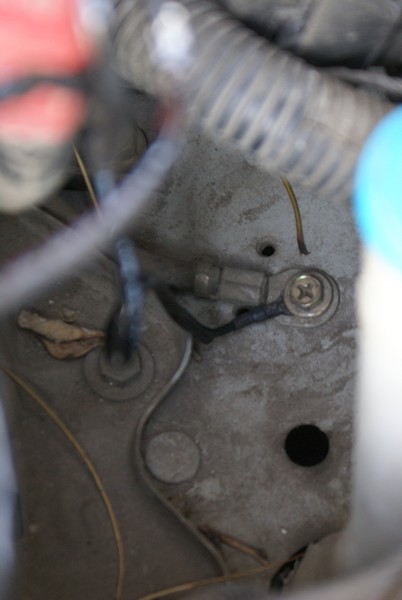 These bolts may be located in random places around each headlight, just check for them.
Connect the relay harness to the battery (the Red wire with the Fuse):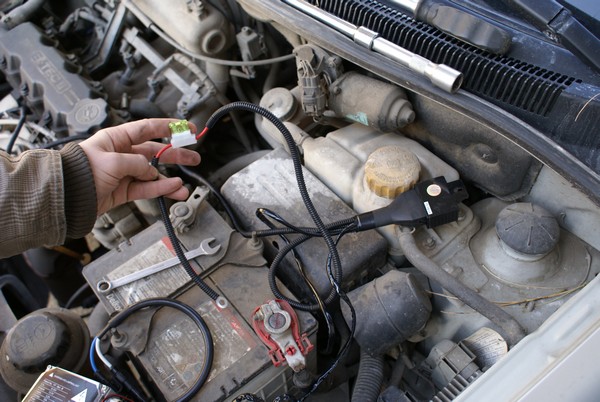 Connecting the Male type connector to the female socket in your car (that was connected to halogen bulb before) from only 1 side: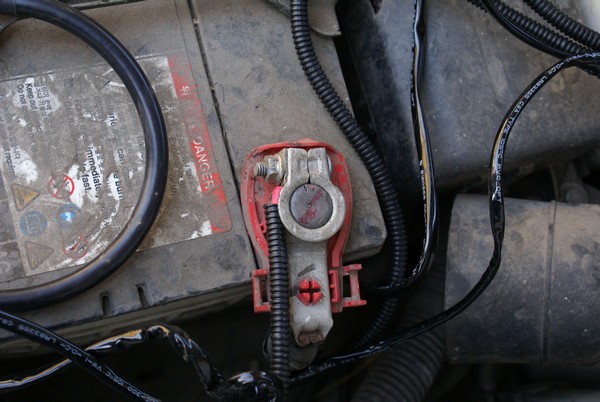 Carefully tighten all the wiring that may hang, to prevent any possibility of wire coating damage: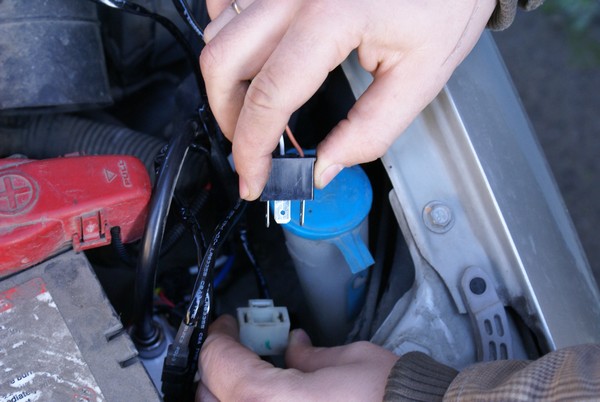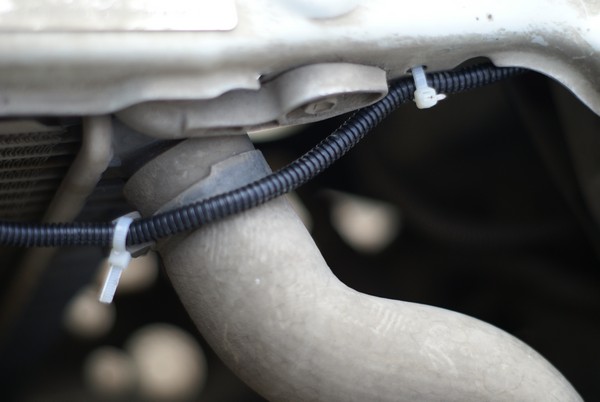 Fix the ballasts using the 3M tape included in the package: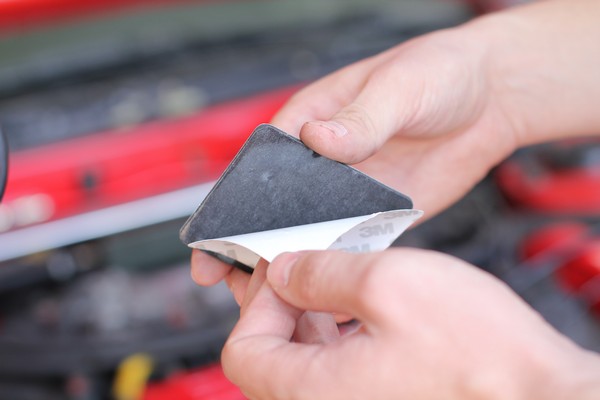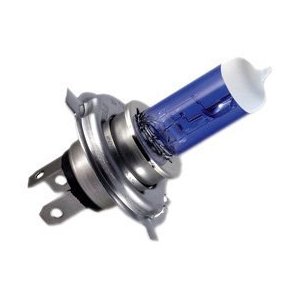 Now it is time to go through all the wiring and check connections:
– The bulb is connected to ballast with 2 wires
– Bulb (high and low beam) is connected the relay harness with 1 wire
– Ballast is connected the Relay harness
– Relay harness has a grounding on each side, it is really important to ground the kit properly on both sides
– Relay harness is hooked up to the Positive connection of Battery with the Red wire
– Relay harness is connected to the car female socket that used to go to the bulb (3 wires connector)
Now that we checked everything it is high time to turn on the upgraded headlights: