Headlights have gone from a simple necessity on the front of a vehicle to an accessory that can take your vehicle from dull to dynamite. In recent years, we've seen the emergence of various new types of headlights. BMW has started using halo headlights of various colors, Audi has become famous for its LED strips under their lights, and Lexus has recently come on board with a design similar to that of Audi. Even some of the budget brands have started putting flashier lights on their cars. The 2013 Honda Accord (shown here) has attempted to join the club with LED-style running lights.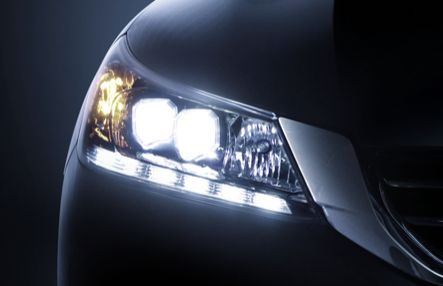 Some additional examples here show the stark contrast between the dull headlights of yesteryear and the exciting innovation of modern lights.
The image below shows a set of headlights from an antique vehicle. The round headlight housing was designed to project the most light in front of the car. Engineers of the past had a difficult time projecting the light beams in a specific direction, leaving a sea of light spread in front of the vehicle.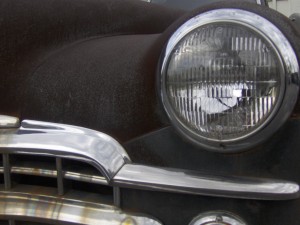 Below are a few snapshots of various types of headlights available for your vehicle. We provide reviews and links to all of them through headlightreviews.com. Please don't hesitate to contact us if you have any further questions regarding other types of headlights.
Reviews & Tutorials:
Check out our featured sections for Reviews and Tutorials on countless types of headlights:
This is what halogen headlights look like on a 2008 Nissan Pathfinder.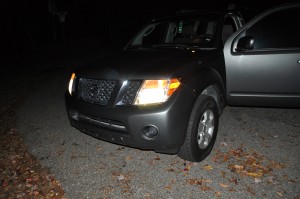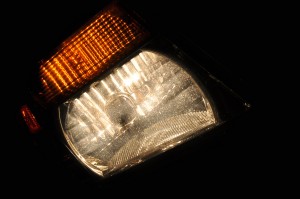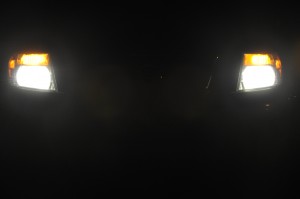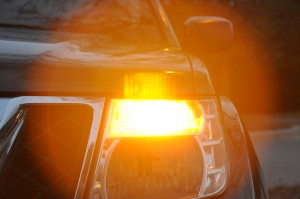 After converting these to High Intensity Discharge (HID) lights, the lights tend to look a little more like this: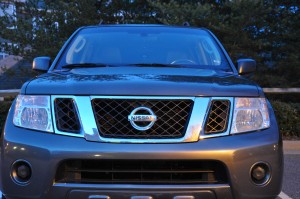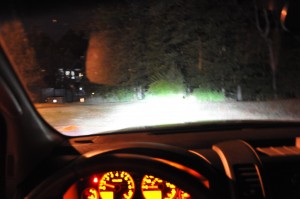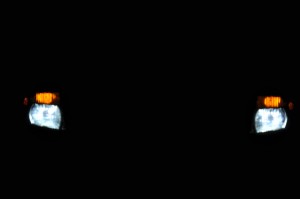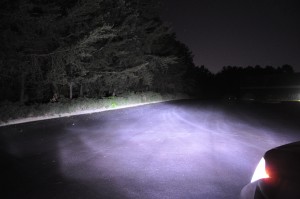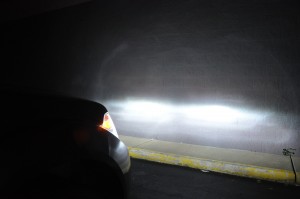 Headlight Reviews has all the info you need to make an educated decision regarding your headlights. Whether you're looking to maintain the status quo or upgrade to a slick look, we've got the info you need to make the right choice.