HID or Xenon headlights are popular aftermarket lighting parts for vehicles across the United States. However, there are certain states that have laws that either restrict or actually bar the use of HID lights. Laws about traffic safety fall within the purview of local authorities and the states, although the federal government does have some guidelines.
For those who live in the state of Ohio, the concerns about whether the law actually prevents HID lights from being installed can save a person time, effort and money in using popular aftermarket parts to replace the factory standard lights on their vehicle.

Are HID Lights Illegal in Ohio?
HID lights that are factory standard with the vehicle are legal in the state of Ohio as well as every other state in the US.  However, HID replacement light bulbs are not legal in the state of Ohio when used as direct replacements for halogen bulbs. This means that if you are only replacing the bulb and not the housing, HID or Xenon lights are illegal. Since they are easy to spot when activated, it is highly likely that you will be pulled over and given a ticket.
However, there are some HID replacement lights that are street legal if they are Department of Transportation (DOT) approved. You will see the approval on the sides of the kit boxes, so they should be fine for your vehicle if they are installed correctly.
If you are looking for a company in Ohio that sells HID kits, Click Here.
Why Restrictive HID Laws in Ohio?
The reason for the restrictions for HID or Xenon replacements lights are fairly straightforward. When placing a Xenon bulb in a set-up designed for a halogen bulb, the reflective properties of casing will create a tremendous amount of glare for oncoming drivers.
In addition, the actual color of the light is another concern as well. Most states including Ohio restrict headlights to pure white or slightly off-white colors. This means that a little bit of blue is okay for example, but taking it further than that becomes illegal as the light becomes less effective for illumination purposes and can be mistaken by oncoming drivers as another type of light source.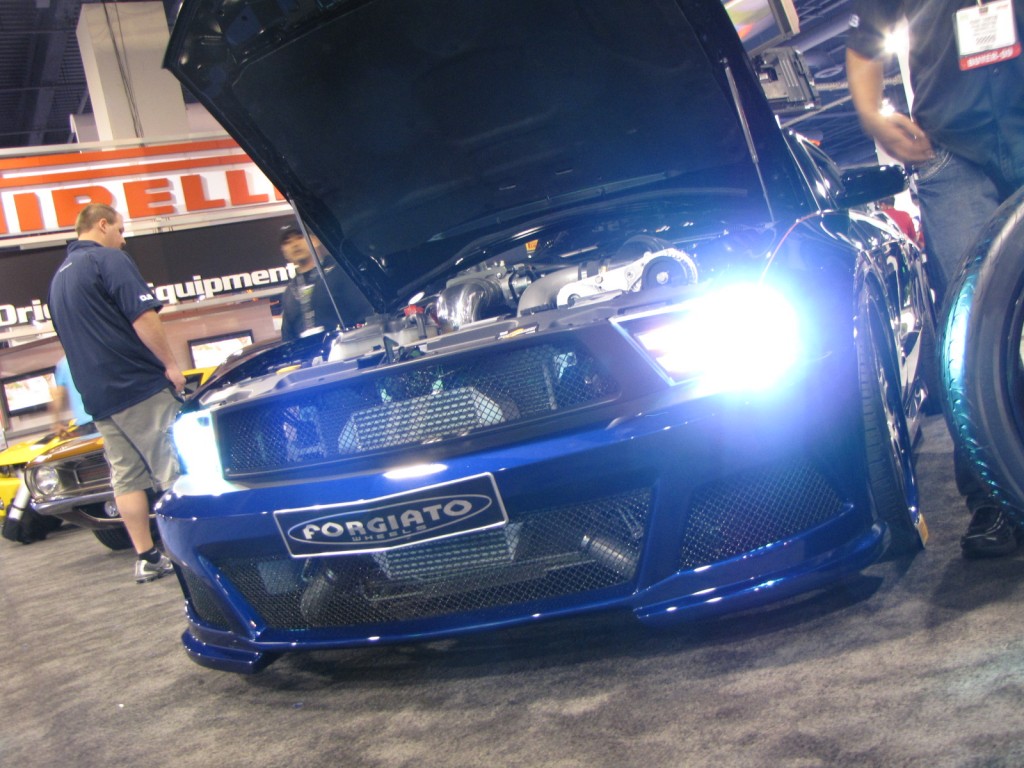 HID Light Reviews for Vehicles
For those who are considering replacing their current halogen lights with HID or Xenon, the first consideration should be whether your vehicle's electrical system can actually handle the increase in the power requirement. There are many types of older vehicles, particularly GM cars and trucks that burned out their wiring because they were not designed to handle HID lights.
Second, the HID kits used need to be street legal and comply with the HID laws in Ohio. Otherwise, you risk running a hefty fine for their use, so be sure to review the laws and even contact the legal offices in Ohio to ensure that what you purchase does comply.
Remember, installing the wrong kind of HID lights in our vehicle may inadvertently cause an accident with the glare coming off the headlights. So, be sure to read plenty of HID light reviews so that you get the correct type.
Disclaimer: I am not a legal professional, lawyer, state trooper, or anyone else that might take legal responsibility if this is proven inaccurate! I am simply posting about the laws specific to the Georgia vehicle code in regards to headlamps. HID Laws vary from state to state and this post does not imply that HID Laws in one state will reflect the Headlight Laws in another state.