Follow these directions to install an HID kit in your vehicle. We've broken the process down to 6 easy steps in this installation guide. These instructions can be used for most HID kits on the market. Follow this guide, take photos of your own installation,  and submit your photos of your HID kit installation to be featured on our website.  Many HID kits come without great instructions.  We have tried to simplify the process for you.  Feel free to post any specific questions in the comments section below.
Step 1
Disconnect your vehicle's battery. Disconnect the negative (black) terminal first, followed by the positive (red) terminal. This step is actually probably the most important, as you will be working with your vehicle's electrical system.
Step 2
Connect the HID kit to the positive terminal of your battery. If you purchased a standard single beam HID kit, you will not have any way of completing this step ( as it does not involve a direct connection to the vehicle's battery); however, we recommend purchasing a Bi-Xenon kit, which gives you the option to connect the wiring directly to your battery using a relay.  This will provide more power to your HID kit and will reduce the flickering of your headlights.  If you're on the fence as to what type of HID kit you should purchase, do yourself a favor and spend a little more money upfront and buy a kit that comes with a relay.  It will last longer and save you a lot of headaches in the future.
Step 3
Locate the best place to mount the HID ballasts to the frame of your car.  Keep in mind that you will need to leave enough slack in the wiring to reach your battery terminal as well as both of your headlight housings, while still allowing you to ground both ballasts to the metal frame of your vehicle.  Many HID kits come with a mounting bracket that can be used to screw the ballast into the frame of your car.  While this is a viable option, we don't recommend making any sort of modification to your vehicle.  This will ultimately decrease its resale value.  We found the most convenient way to mount the ballasts was using plastic zip ties.
Step 4
Remove your current headlight bulbs.  Place them ever so gently in the nearest trash can.  They weren't bright enough anyway, right?  Install the new HID bulbs into both headlight housings. Depending on how your headlights are assembled, you may need to thread the new headlight cable through a bracket to ensure the new bulb fits into the headlight housing snug.  These few photos below show a few variations of the different headlight connections you might see.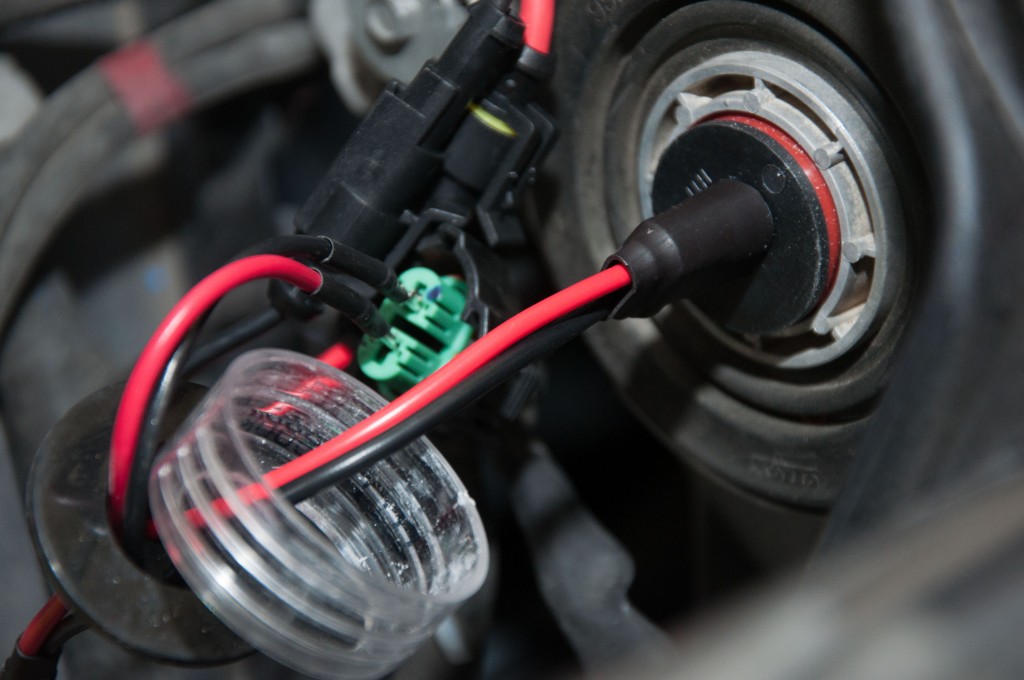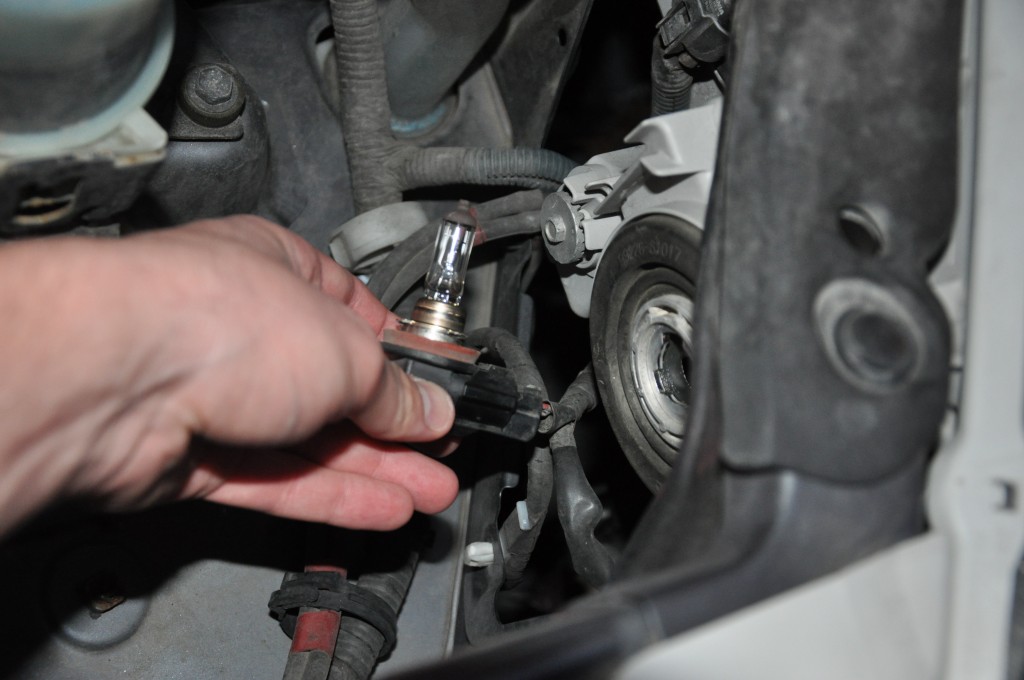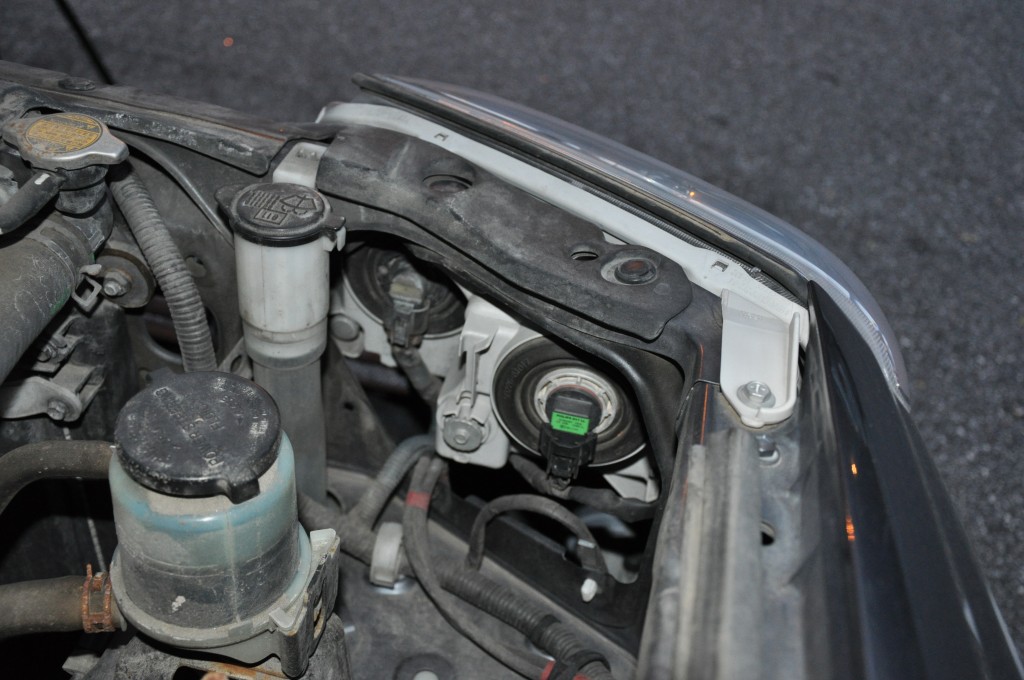 Step 5
Ensure all wiring is secured to the frame of your vehicle.  Sometimes this step requires that you be somewhat creative.  Many aftermarket kits will come with limited wiring (ie. just enough to reach from one headlight to another and just enough to reach the battery terminal).  We found that the zip ties really come in handy during this step.  Be careful not to cinch the ties too tight, as this could cut the electrical current and cause a short.  Simply tighten them enough to keep the wiring in place without cutting off its circulation.
Again, don't tighten the zip ties too tight on the wiring, or you will effectively ruin your HID kit.  Simply tighten them enough to hold the wiring firmly in place without putting undue pressure on it.
You can see the ballast attached to the front of the frame of the vehicle, with the headlight kit wiring extending from one headlight to the other in the foreground.
You may find it helpful to use a small zip tie to attach your wiring.  They're a little easier to work with, but might not be long enough to reach where you need them to.  For a clean install, we prefer to use the small ties to attach the wiring to the car, while using the larger ties to attach the ballast to the frame (they are stronger and longer).
Step 6 Turn on your HID lights and enjoy it!  Here are some before and after photos of halogen vs HID headlights.