After seeing several folks contemplate which HID kit is best for their needs and reading 100's of threads about positives and negatives of each, I decided this would be a good place to review the kit for the rest of the community.
After reading about several kits problems related to ground shadowing, on the Prius, and hearing XenonSupply's hid kit didn't have that problem, that was one of the first things I looked at for after the install.  Before I jump into my thoughts on the kit, here are the
Toyota Prius HID Install instructions
Tool needed: 
10mm Socket + wrench
Phillips Screwdriver
…That's in! BOOM!
 Toyota Prius HID Packaged  Includes:
Two (2) XS HID Xenon Bulbs with H11 Plastic Plugs
Two (2) Slim Premium Digital A/C Ballasts
Plug and Play Wiring Connectors
Zip Ties and Ballast Mounting kit
Online Manual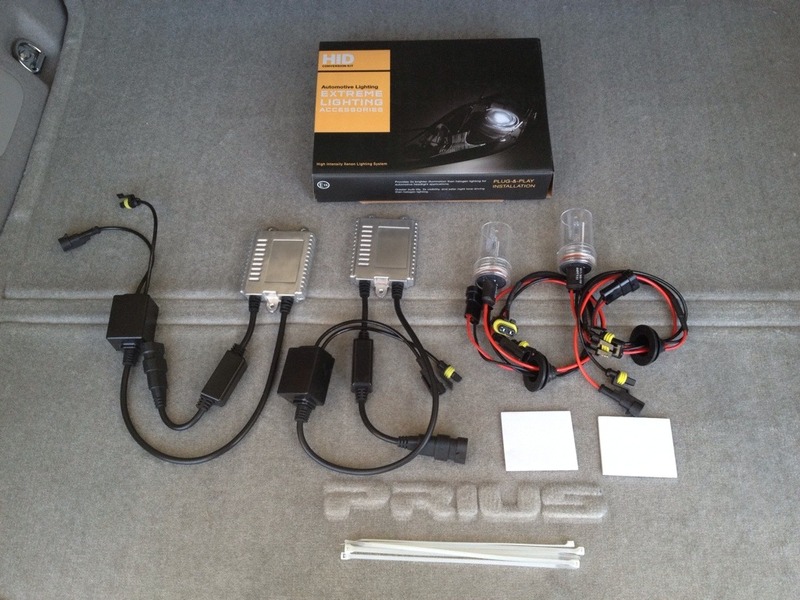 Step 1: Disconnect the factory wiring harness and Remove the Halogen H11 bulbs from the headlight housing
Step 2: Install the new HID bulbs into the headlight housing. (Make sure the tab opposite of the ground wire is facing up)
Step 3: Mount Ballasts… This is the cool/tricky part because you need to remove a couple of the plastic engine bay pieces.
NOTE: Make sure you clean the surface of the plastic before installing the double-sided tape and ballast
Passenger Side: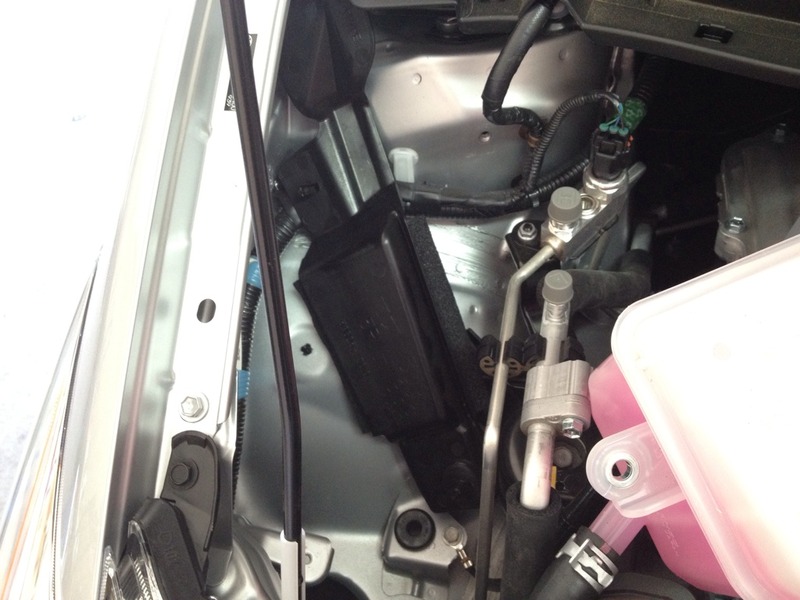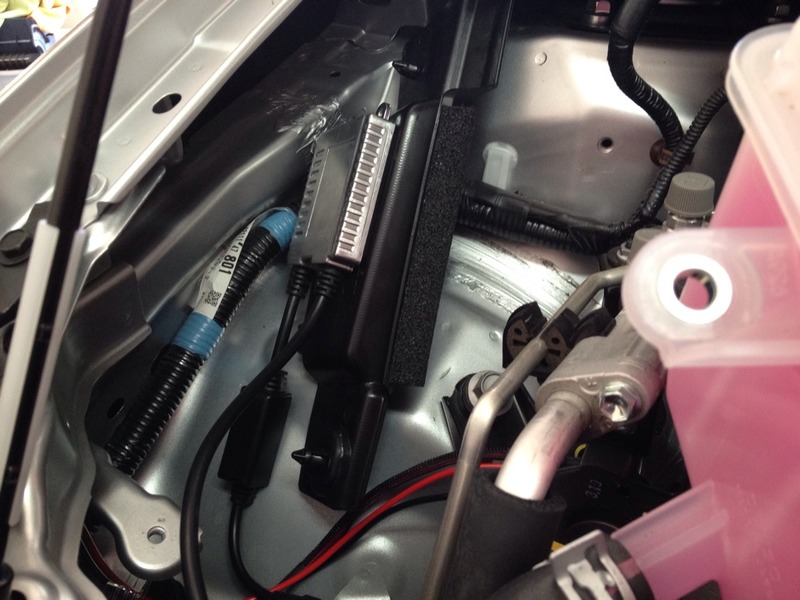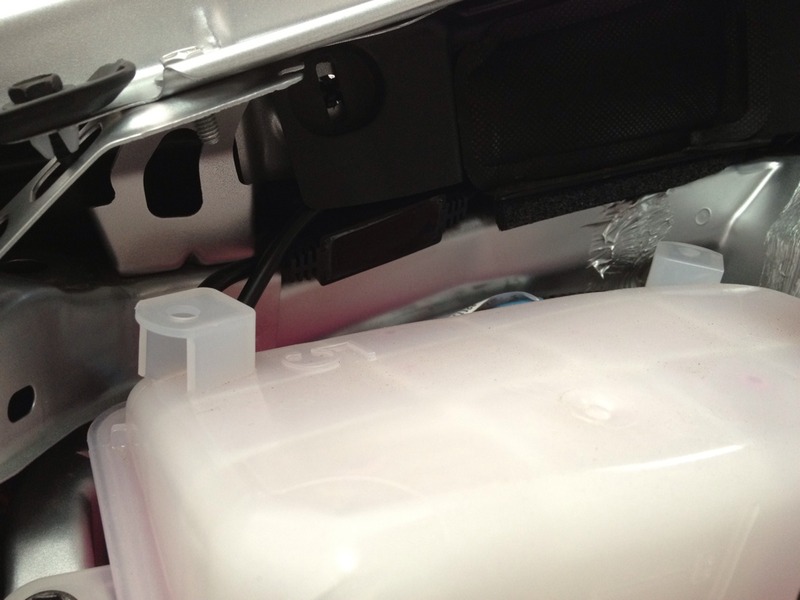 Driver Side: 
Remove the fuse box cover > Then use your Phillips Screwdriver to remove the 2 pins holding the plastic cover on the fender.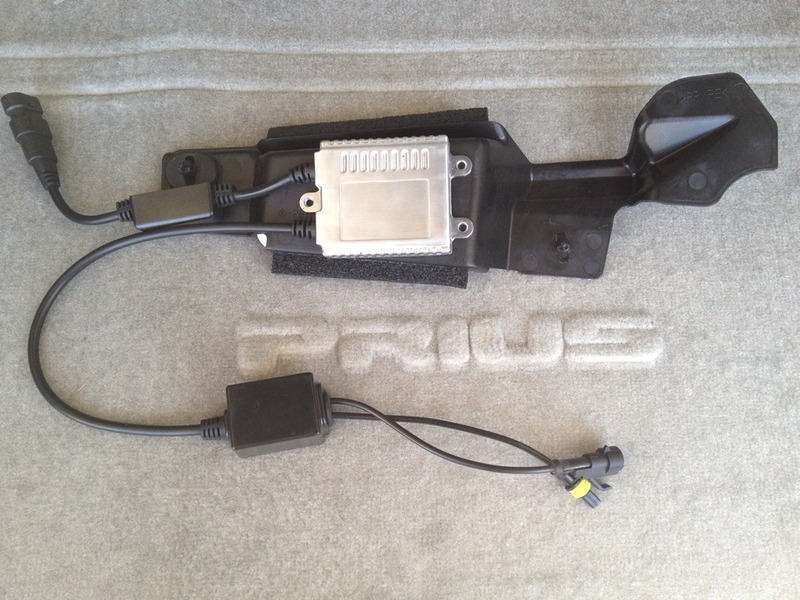 Step 4: Connect Wiring
First – Connect the HID ballast to the HID bulb.  Then connect your Factory headlight wiring into the ballast.
NOTE: If the lights do not work properly the first time, flip the factory headlight connector over, reverse the polarity, re-plug it in and try again.
Now test your lights!
Here are some photos after the XenonSupply HIDs are nicely installed: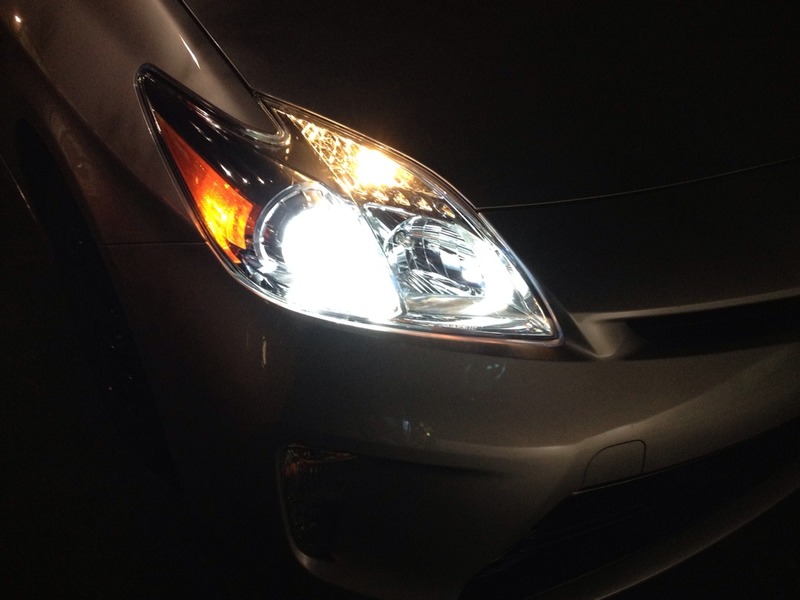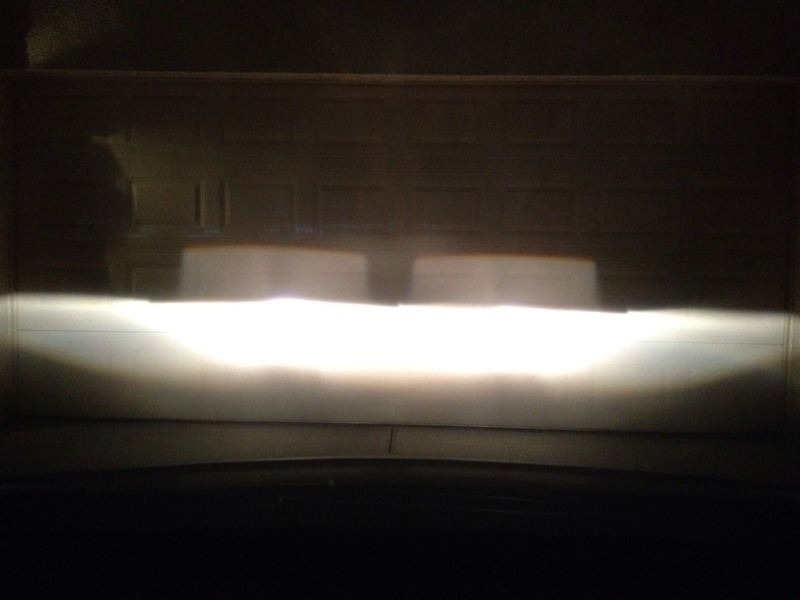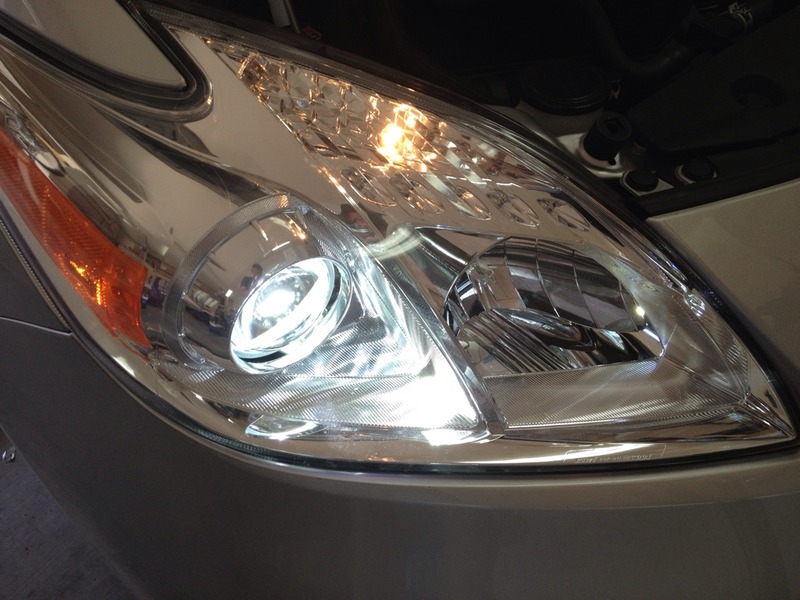 Prius HID install Video from Xenon Supply:
To date, there have been no issues with the XenonSupply HID kit. Installation was super easy and there was no modification needed to their HID kit in order for the Prius.  I was very happy with the quality of the components and appreciate that they sent a double-sided tape to mount the ballast, instead of those damn metal brackets that no one ever uses.  Stay tuned for updates as they come up, but for now, we give this kit a Thumbs Up!