This is a buying guide for the Brightest LED Headlight Bulbs.
Before deciding on a headlight bulb remember to check you have the correct bulb type and size for your car.
Everyone needs bright and durable headlights that will light up the roads for them at night. But with so many varieties of led headlight bulbs available, it can be challenging to get your hands on the one that is fit for you.
And that's where I step in to help. Before I continue, I want to remind you that this is an unbiased review, promoting only my need to impart valuable information to those in need. My reviews are based not only on the brightness but also life span, quality, materials, etc.
Suppose you want a product that is more oriented towards your need for a brighter light while on a budget, I recommend getting the INFITARY H4 LED Headlight Bulbs. Likewise, the best premium brightest headlights would be the HIKARI 2021 LED Bulbs.
Now, read on to learn about my three top recommendations for the brightest LED headlight bulbs.
---
Pros
CSP chips
Super bright
Cool-toned light of 6000K
Cooling chip and fan
IP68 
Easy installation
Excellent beam patterns
Energy-efficient 
Durable
Powerful light
Heat proofing
Easy dissipation of heat
Lifespan of 50000 hours
No glare
Resistant to rust, sand, and dirt
Cons
Can be very bright, especially for others
---
Pros
Compatible with 95% of cars
Easy to install
Highly durable 
Efficient cooling system 
Excellent beam patterns 
Little glare 
Low price 
Alert driving 
No distracting patterns
No dark spots and foggy lights
Aerospace-grade aluminum LEDs
Resistant to harsh weather 
12000 rpm turbofan
Heat sinks
Lifespan of 50000 hours
Little glare
Light pattern of a midday sun
IP67
Cons
High Beams can be improved
---
Pros
ACME-X LED
Crisp and Xenon-like white light
40 pcs aluminum heat sinks
Widespread beams 
Easy to install
Flexible beam angles
Wider visibility than halogen lamps
Comfortable beam pattern 
Efficient cooling system
Flexible beam angles
Excellent beam pattern
Light four times brighter
Less strain on eyes
Improved visibility
Latest cooling technology
Lifespan of 50000 hours
---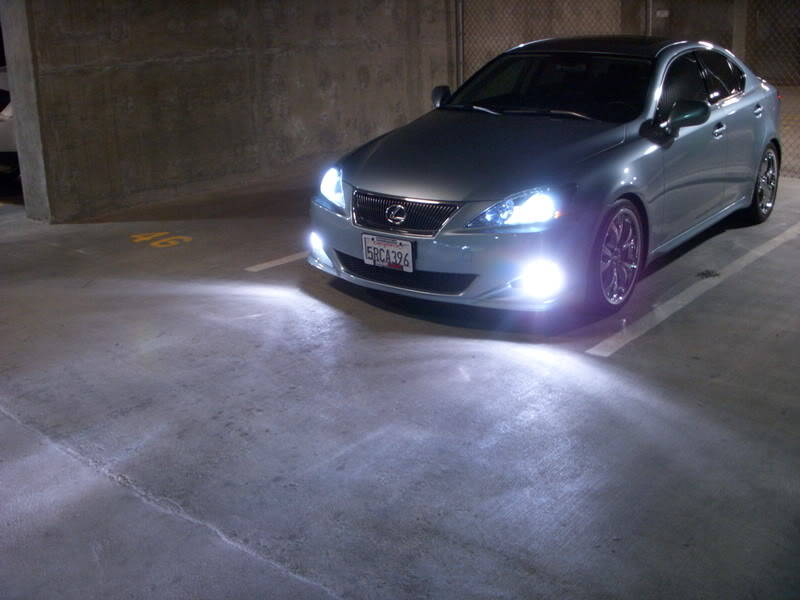 HEADLIGHT REVIEWS
EDITOR'S PICKS
Starting the list for the brightest led headlight bulbs with the Car Work Box H4 Headlight Bulbs, this is by far one of the brightest products I've come across, and it comes with many features that make it a worthwhile purchase.
The first thing I'll say is that these bulbs are super bright! With customized CSP chips that emit 20000 lumens per pair, it's no wonder that they emit a sufficient amount of light. They use 120 W per pair and also provide a cool-toned light of 6000K.
With such a powerful source, there is always the lingering issue of overheating that causes various problems. However, I was happy to see that a cooling chip and fan were integrated into the design, making it heatproof and smooth functioning.
I also liked the materials that Car Work has chosen for efficient heat proofing and its easy dissipation. The copper core coupled with the aluminum body gives fantastic results by lowering heat emission by 40% compared to other halogen headlights. This also provides the Bulbs with a lifespan of more than 50000 hours.
What I greatly appreciated was how no dark spots or annoying beam patterns were formed. Moreover, I noticed little glare because of the centrally placed illumination points matching the halogen headlight bulbs. This makes it very comfortable not only for you and your astigmatism issues but also for other drivers out on the road.
These bulbs are rated IP68, which means they are waterproof to a range of water pressure and levels. This also makes them resistant to dust, sand, and dirt, a feature that I love.
An important factor is the ease of installation. I found the installation of Car Work Box H4 LED Headlight Bulbs pretty simple. The task takes about 15 minutes, and the system is overall compatible with any vehicle's computer set up.
And on a final note, it's energy-efficient as well.
Pros
360 degree Beam Angle
Effective aluminum alloy cooling system
Powerful turbofan
No dark spots
6000lm Luminous Flux
IP68 Water and Dustproof
50,000 hours long-lasting lifespan
24-month warranty
---
Next up on our list for brightest led headlight bulbs is the INFITARY H4 LED Headlight Bulbs that make your nighttime drive brighter and easier on your wallet too!
These headlights also use cutting-edge features like the CSP LED chip. That give out a cool-toned light of 6500k, which is three times brighter than your average halogen headlights. They also cause little glare.
One of my favorite aspects about these is that the lights tend to mimic the light pattern of a midday sun. This is keeping in mind that according to the circadian rhythm of one's body, they'll stay more alert with this sort of light.
I saw that no distracting patterns, dark spots, or foggy light are produced either. The angles are also easily adjustable due to the 360 adjustable mounting collar.
The LEDs are made of aerospace-grade aluminum construction, one of my favorite features. The superior turbofan was another cool feature in the product that I would point out. It has a whopping 12000 rpm. These, combined with the heat sinks that remain 30% cooler than the typical heat sink, are the reason why this headlight will stay functioning and maintain longevity for years. 
Furthermore, it is rated IP67 for dust proofing and waterproofing, which means it can easily survive in extreme conditions.
As a cherry on top, I found that these are also very easy to install, taking about 20 minutes to set up. On further research, I learned that they are compatible with 95 % of the cars out there.
Pros
Compatible with 95% of cars
Easy to install
Highly durable 
Efficient cooling system 
Excellent beam patterns 
Little glare
Low price 
CSP LED chip
Light of 6500K
Alert driving 
No distracting patterns
No dark spots and foggy lights
Aerospace-grade aluminum LEDs
Resistant to harsh weather
12000 rpm turbofan
Heat sinks
Lifespan of 50000 hours
Cons
High Beams can be improved
---
Moving on to our final product, the HIKARI 2021 LED Bulbs is my recommendation for anyone who wants the best premium brightest led headlight bulbs.
Hikari has incorporated ACME-X LED into the design. I could see that it helps give a more crisp and Xenon-like white light surface while providing excellent flux efficiency. 
The beam pattern was also pretty neat, being very easy on the eyes.
The beams are widespread, which light up all the area between the two edges of the road, giving you a clear view of the front and back. Additionally, the beam angles are also flexible.
I noticed that the light is much brighter than ordinary halogen lamps. The distance that the light falls is also twice as much. This puts less strain on your eyes while improving visibility, making your drive a very safe one.
Another feature that I found very helpful was the latest cooling technology used. Usually, the brighter, the lesser lifespan. But with the 40 pcs Aluminum heat sinks and 1.2 x 1.2 square bottoms, the lifespan increases to around 50000 hours, ten times the industry standard!
While giving your car a pretty luxurious feel, I also found these to be pretty easy to install, attributed to superior OEM design.
Pros
Easy to install
Flexible beam angles
Wider visibility than halogen lamps
Comfortable beam pattern
Efficient cooling system
Flexible beam angles
Excellent beam pattern
Light four times brighter 
Less strain on eyes
Improved visibility
Latest cooling technology 
Lifespan of 50000 hours
ACME-X LED
Crisp and Xenon-like white light
40 pcs aluminum heat sinks
Widespread beams
More guides on the brightest LED headlight bulbs