When you upgrade your vehicle's headlights to HIDs, one of the most frustrating tasks is finding a place under your hood to mount the ballast. Think of ballast as a power regulator. It helps to regulate the amount of current going from your car's battery to the headlight bulb. It's part of the technology that makes this type of headlight possible. Believe it or not, HID headlights actually use less power than regular halogen bulbs, even though they emit much brighter light. Ballasts can range in size, but most of them aren't much bigger than a couple of iPhones stacked on top of each other.
Regardless of the brand of HID kit you end up buying, it will most likely come with a bracket and a few nuts and bolts to mount the ballast, like the ones shown below: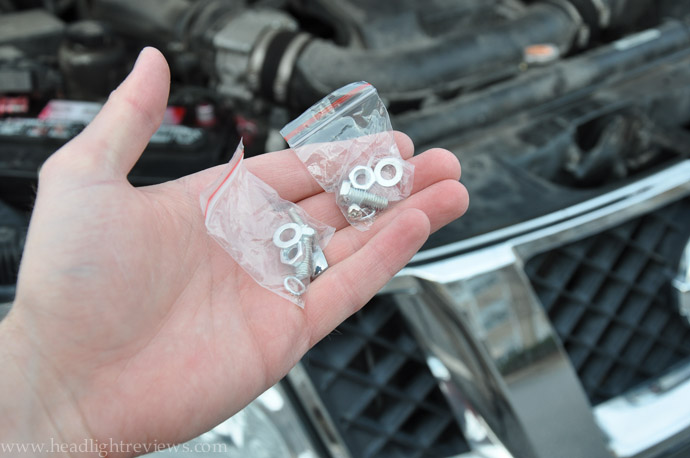 You are expected to screw the bracket into the frame of your car and then slide the ballast into the bracket. This is a horrible idea for multiple reasons. First, you would have to find a spot on the frame where you feel comfortable drilling holes. Most of us are reluctant to make such modifications to our vehicles. In fact, a modification of the frame could even compromise the safety of the vehicle, even potentially causing warranty issues. Second, this method assumes there will be a flat spot on your frame, within reach of your battery and each headlight housing, where you can mount the ballast. The combination of these two issues makes mounting your ballast with the bracket an unrealistic idea. We have developed a solution that allows you to mount the ballast under your hood quickly without making any modifications to your car. All you need to complete the mount is a set of zip ties from Amazon and some wire clippers. We recommend getting the longest zip ties you are able to find. We used a set of 14-inch zip ties, which should be long enough for any ballast out on the market.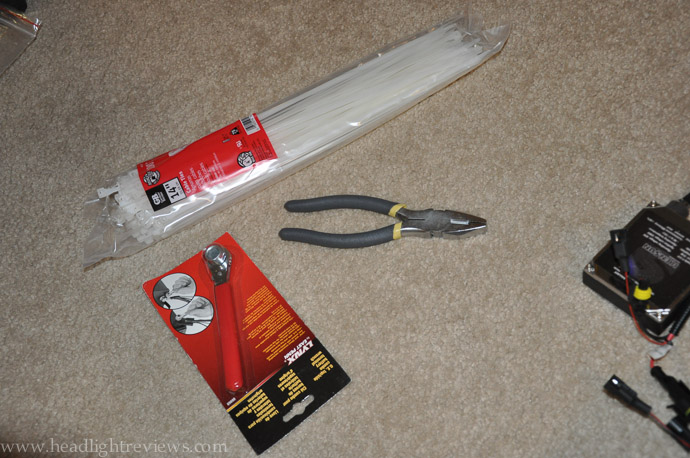 First, use the zip ties to weave a web around the ballast. Weave them between each other as if you're weaving a basket. Cinch them tight to prevent the ballast from sliding around. The last thing you want is the ballast disconnecting from your headlight wiring while you're driving. Here's how the ballast will look once you're finished creating the web.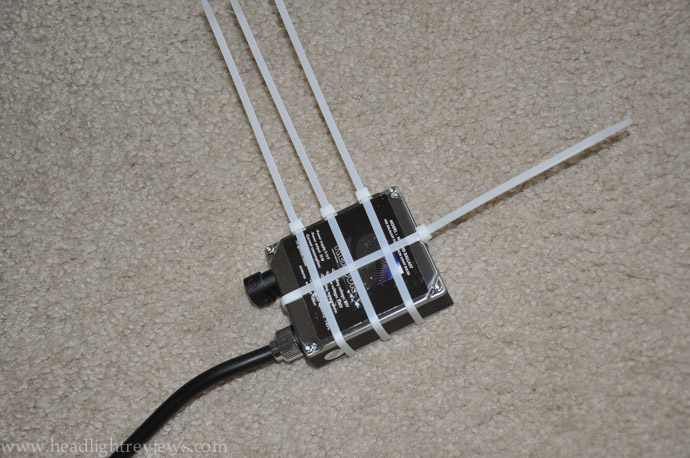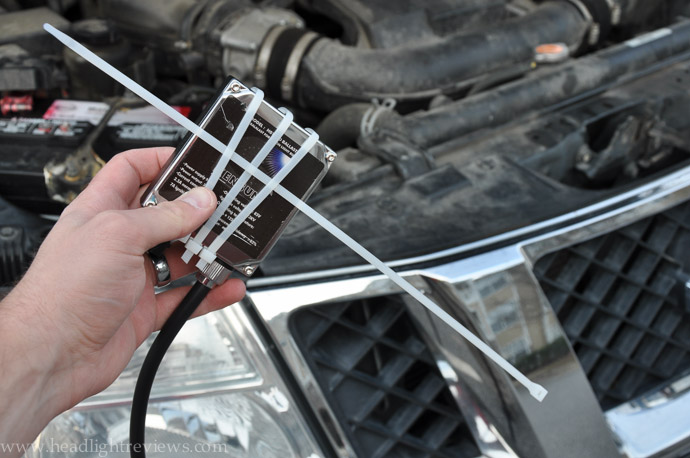 Then, find a convenient spot on your car's frame to mount the ballast.  Ideally, you'll find a spot that has a couple of pre-drilled holes, which will allow you to securely mount the ballast without making permanent changes to your vehicle. Otherwise, find a spot where you can strap the ballast to the car safely without interfering with any of the engine belts or other functional parts of the engine. Then weave a couple of additional zip ties through the webbing you've created and attach to the frame of your car. This creates a strong mount that will hold up over time but will not require you to permanently alter any part of your vehicle. We've used this mount on countless sets of HIDs, and it's always held up for years. Let us know how it works for you!