WeatherTech Custom Floor Mat is one of the most well-known and best-respected floor mats on the market. Known for their laser-measured precision and durability, they've become popular among car enthusiasts and construction workers alike. Here we review a brand new set of these custom floor mats.
Most of us would prefer to keep our vehicles clean. You might take your off-roading, frequently take your children in your car, or just live in an area with a lot of bad weather. In our case, we live in an area with a lot of snow. While that might not sound all that bad, just wait until a foot of snow falls on the ground and then begins to melt. The combination of slush with the dirt and oil from parking lots soon turns into a motor oil-flavored shaved ice. Getting in your car with this slush on your shoes means that you are going to have wet floor mats for the next three months, 'cause they just don't dry out in the winter.
We set out to test a couple of the top floor mat brands on the market and (SPOILER ALERT) we ended up going with the WeatherTech laser-measured mats for our 4Runner. We weren't really surprised, as we'd seen them used in our friend's Jeep Grand Cherokee, and liked their look.
Here's our WeatherTech Floor Liner product review.
Ordering process:
WeatherTech's website was easy to navigate. They don't sell a ton of variations of their product, so you won't find yourself getting confused determining which product you're actually trying to purchase. It didn't take long to select my vehicle from the drop-down menu and select the correct item.
Shipping:
Once ordered, the product took 6 days to arrive at our doorstep and came shipped via FedEx.
Packaging:
We ordered mats for the driver, shotgun, and back seats in the 4Runner. The mats came stuffed in a large cardboard box. I worried about how they would relax and fit their space in the vehicle, but I had no issue.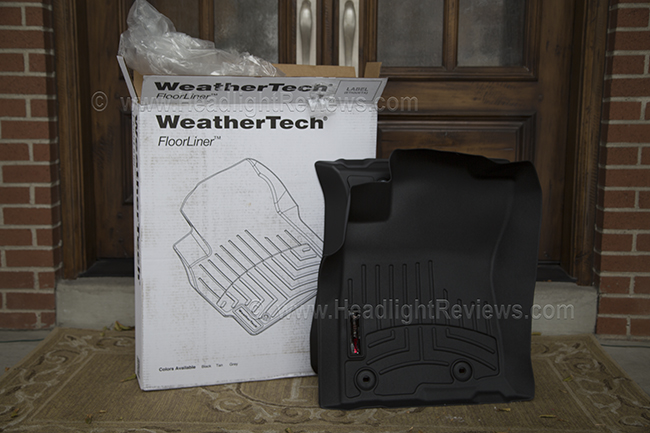 Design/Aesthetics:
This is one of the reasons we ultimately decided to go with WeatherTech. These mats are the best looking of any on the market. They are laser-measured to fit the space in your vehicle, and they really fit like a glove. The only downside is that depending on how nice your vehicle is, they can make it feel slightly industrial. For me, this only lasted the first couple of times I got into the car after installing the floor mats. I wouldn't let that concern you, I've seen these mats look great in $80,000 vehicles.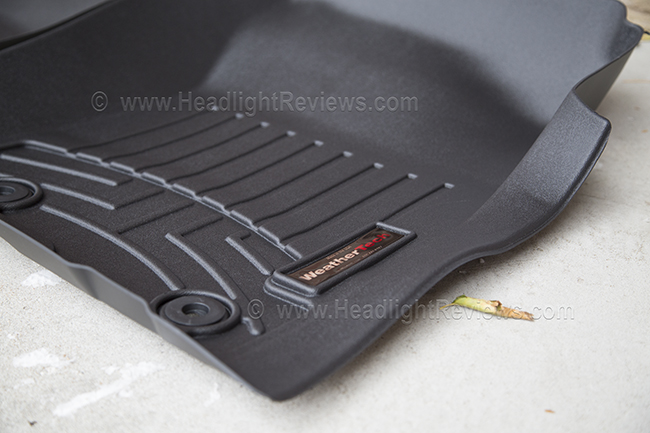 The floor mats are superbly designed. They fit like a glove into their slots and clip into the floor if your car is equipped with clips. They're an "install and forget it" type of floor mat.
Durability:
I think you'd be hard-pressed to wear through these mats. We did some research and found an occasional individual on a forum mention that they had purchased their mats more than five years ago and worked construction, yet their mat was still in great condition.
I only found one individual who had claimed to have worn a hole in the floor mat, but they had owned it for almost 10 years and worn heavy boots every day. They liked the mats so much they decided to buy another set once the first set wore through.
Value:
I purchased the mats for around $200, including shipping.  We've had them for a year now, and they still look brand new when we power wash them off.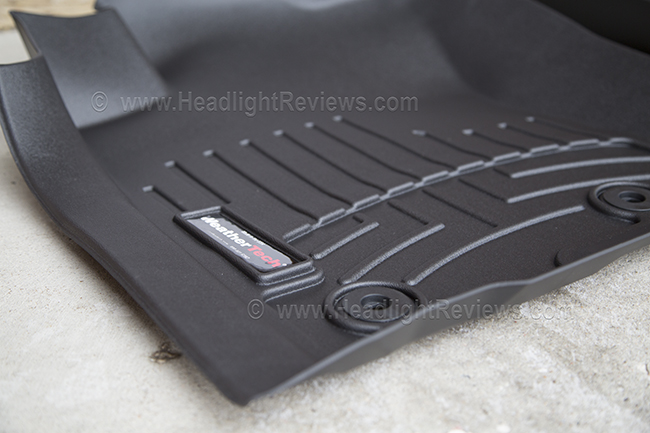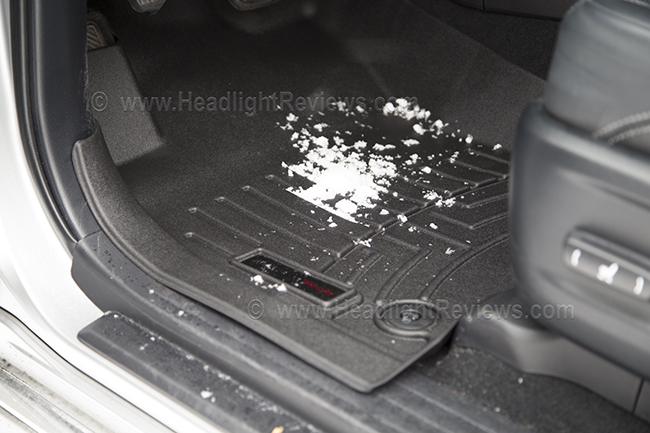 The Verdict:
You spend thousands buying a nice vehicle.  You spend hundreds each year washing and waxing.  You even spend some money getting your carpets cleaned.  The difference between these is that once your carpet is dirty and dingy…there's only so much you can do to get it back.  Investing a couple of hundred dollars in these floor mats is a no-brainer to us.