This is our buying guide on the best 9012 LED headlight bulbs in 2023. Below is a quick summary of our top recommendations. Scroll further down to read our in depth, hands on reviews, for each headlight brand.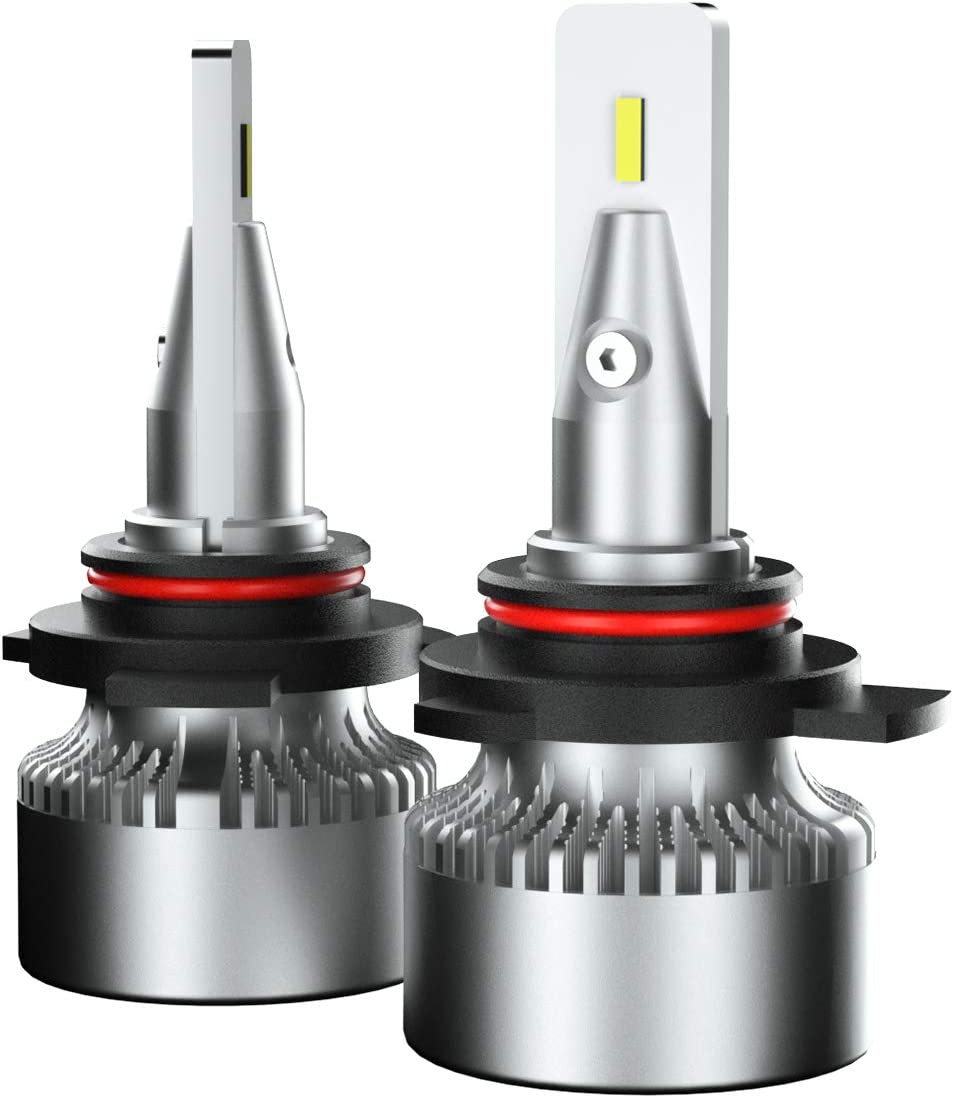 TIANFUYAO 9012 Headlight Bulbs
Longer throw
Brighter than stock
Excellent heat dissipation
Flicker free
More road coverage
Long lasting
Water and dust proof
Crisp and focused beam
6000 lumen brightness
6000K color temperature
IP67 dust and water proof
Wide field of view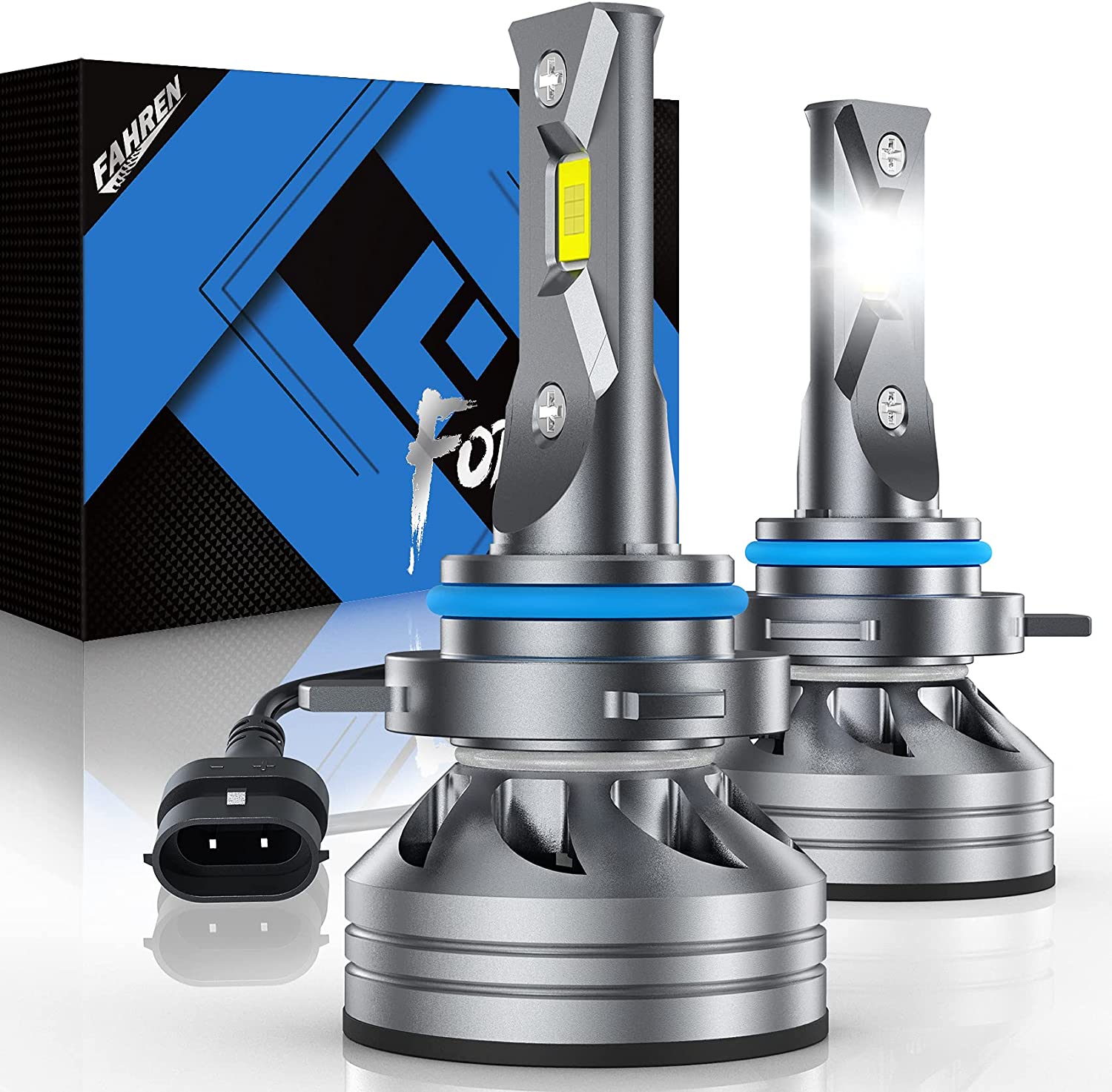 Fahren 9012 LED Headlight Bulbs
3x brighter than stock
Pure white color
Uniform beam pattern
Eliminates dark spots
CANbus ready
Longer throw
Flicker free
5000 lumens brightness
Unique hollow heat sink design
6500k color temperature
Long lasting bulbs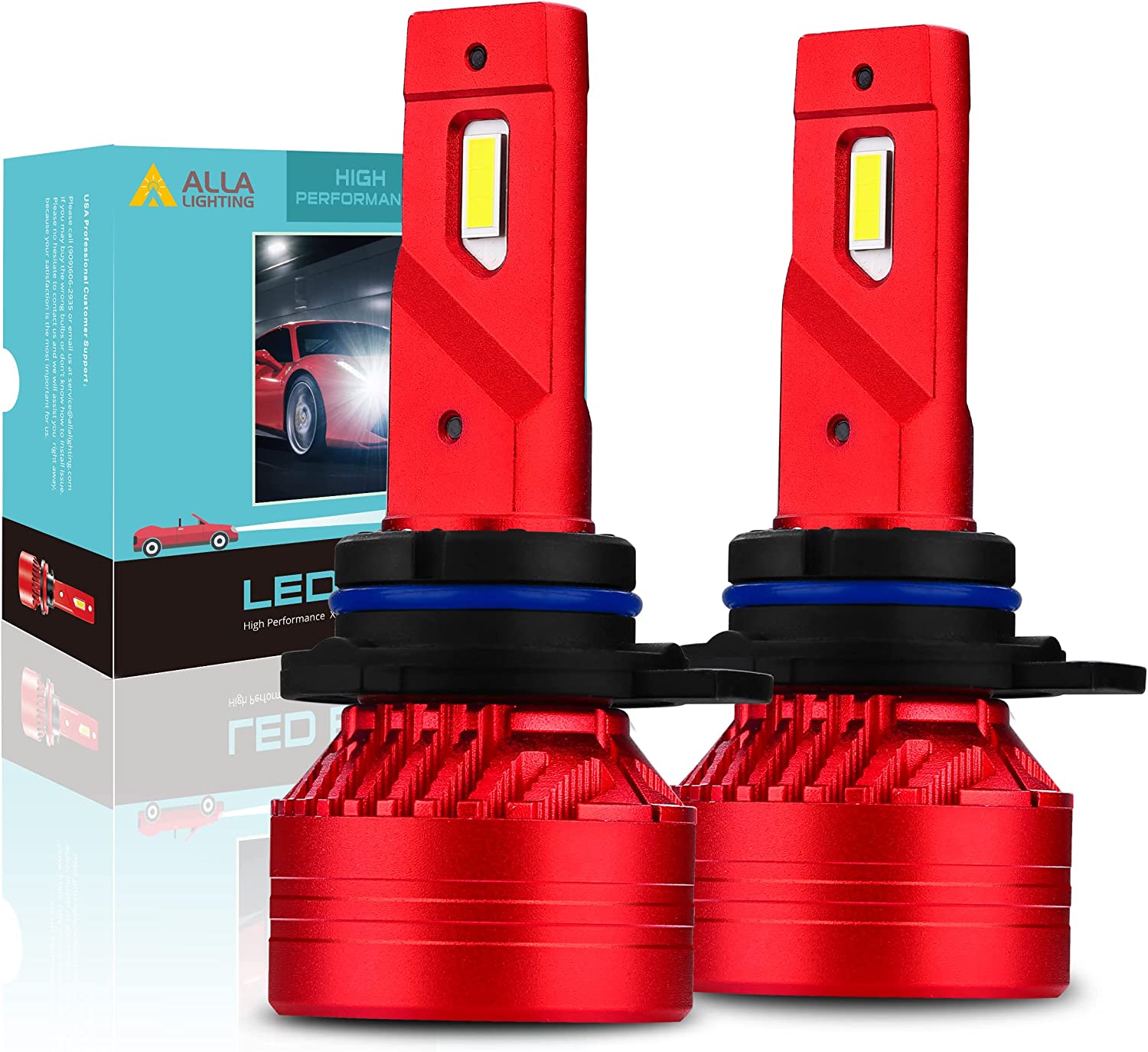 Alla Lighting Mini 9012 bulbs
Dramatically improved visibility
Best in class brightness
Best choice for those who want the highest performance
Whitest light of any 9012 bulb
Great look
One year warranty
Water and dustproof
6250-lumen brightness
6500k color temperature
30,000-hour lifespan
IP65 weatherproof
---
In this article we'll be covering the brightest 9012 LED headlight bulbs currently available on the market.
We ranked the following based on their performance, quality, and value for your money. As always, we test and evaluate each of these bulbs ourselves to better understand how each one performs.
Having ample experience working with cars and aftermarket parts, we are confident in our ability to recommend only the most durable and high performing 9012 headlight bulbs out there.
Fahren's 9012 series impressed us with their offering, a bright and clear bulb that will last you years. Keep reading to find out why this and others are our top picks for the brightest 9012 headlight bulbs.
---
Fahren has cracked the code with their 9012 LED bulbs offering a substantially brighter beam of light that is both solid and uniform and has a pure white color while also being one of the most efficient and longest lasting bulbs we've tested.
To say that these LED bulbs are bright is an understatement. At 10,000 lumens a pair, these bulbs are over 3x brighter than stock halogens, and the difference is huge. Driving on the highway at night, the bulb generated a brilliant beam of light that went farther down the road.
Moreover, the beam pattern also deserves praise, being more uniform than stock and flicker free. All this makes for a huge difference in visibility and safety while driving.
Visibility is further aided by this bulb's whiter color, which is more reflective off of surfaces and does a better job of illuminating objects in your path.
At 6500k, the color temperature is a cool white that is more focused and helps eliminate any dark spots in your field of view. Not to mention, the pure white look these bulbs added to the front end of our car is just excellent.
Fahren's bulbs have the most efficient cooling and heat management for this category. The fan is rated for 12,000rpm, and the build features a hollow carved heat sink design that ensures better dissipation of heat.
Throughout testing, temperatures were reasonable, ensuring the bulb's longevity, which the manufacturer estimates to be around 50,000 hours.
Pros
3x brighter than stock

Pure white color

Uniform beam pattern

Eliminates dark spots

CANbus ready

Longer throw

Flicker free

5000 lumens brightness
Unique hollow heat sink design
6500k color temperature
Long lasting bulbs
---
Tianfuyao provides a budget solution for your 9012 needs that is still plenty bright, offering solid whiteness, and a simple install process for significantly less money than the competition.
This bulb impressed us with its brightness, which comes in at around 6000 lumens and generates a crisp and highly visible beam of light.
Combined with its wider field of view and reasonably longer throw, the Tianfuyao's intensity made for a safer and more relaxed nighttime drive.
The cost cutting does seem to show through in the color temperature. At 6000k, it is whiter than stock and does an excellent job of reflecting off of road signs, obstacles, etc., but lacks that ultra white look that some other brands offer.
That said, it is a dramatic improvement over halogens and is excellent for helping with visibility. The beam pattern is focused and uniform, covering any dark spots in white light.
Tianfuyao's high quality build caught us by surprise. Aluminum casing, a powerful turbo cooling fan, and near identical to stock mounting points are features that we expect from a bulb that's twice as expensive.
The superior fit and finish and heat dissipation-focused design allow these bulbs to safeguard against thermal damage. IP67 weatherproof rating shields against the elements, thus extending their lifespan to over 50,000 hours. 
Pros
Longer throw

Brighter than stock

Excellent heat dissipation

Flicker free

More road coverage

Long lasting

Water and dust proof

Crisp and focused beam

6000 lumen brightness
6000K color temperature
IP67 dust and water proof
Wide field of view
---
While expensive, Alla Lighting's 9012 bulbs justify their price with the brightness bulb on this list, a stark white color profile, durable build, and an extended warranty that shows the manufacturer's confidence in their product.
With a whopping brightness of 6250 lumens per bulb, Alla's 9012 bulb blows the competition out of the water. Longer throw, wider field of view, more focused and crisp light, uniform beam pattern. You name it, this bulb has it.
In our testing, these bulbs delivered the most dramatic change in visibility, significantly improving nighttime driving. The driver was able to see further but also more clearly. More of the roadside was brought into view thanks to the wide projection.
As for the color, this set of bulbs boasts a 6500k color temperature, resulting in a perfect, pure white beam that accurately picks out every bump, every sign. More than that, it adds aesthetics to your front end, bringing even older model cars into the modern era.
With such great features and the laundry list of benefits they provide, these bulbs were in contention for the top spot on our list. However, the higher price, an IP65 rating instead of IP67, and the 30,000-hour lifespan (still sufficient for up to a decade for the average driver) make these bulbs more appropriate for the individual who prefers uncompromised performance over longevity and value.
In summary, the Alla Lighting is one of our favorite 9012 bulbs and deserves a spot on your list as well.
Pros
Dramatically improved visibility

Best in class brightness

Best choice for those who want the highest performance

Whitest light of any 9012 bulb

Great look

One year warranty

Water and dustproof

6250-lumen brightness
6500k color temperature
30,000-hour lifespan
IP65 weatherproof
---