"I just sold my 2010 Camaro and bought a 2012 F-250, will my HIDs still work?"
Short answer, Yes… they will work. Now, this is being said because the 2010-2013 Chevy Camaro takes the same headlight bulb as the newer F Series Ford trucks. I should also add, the Camaro does come with a factory HID option, in which case the lights will not switch over, but the halogen setup is completely the same.
Below you have a picture of a Halogen H13 bulb, and HID H13 bulb, and the H13 bulb fitment guide… Don't be alarmed that the bulbs look slightly different. The key to these bulbs is the locking tabs that hold the bulb into the housing. You'll notice the area where the orange gasket is and just above that, the locking tabs. This piece is what holds the HID bulb into the housing and as long as that piece is the same on the HID bulb, it will fit in any other vehicle.
A quick H13 bulb Cross-Reference note, you will see the H13 bulb also noted on some vehicles as 9008. Don't worry… different manufacturers can use different sets of numbers, but still mean the same thing or may have a slightly different output, which wouldn't make a difference on HIDs.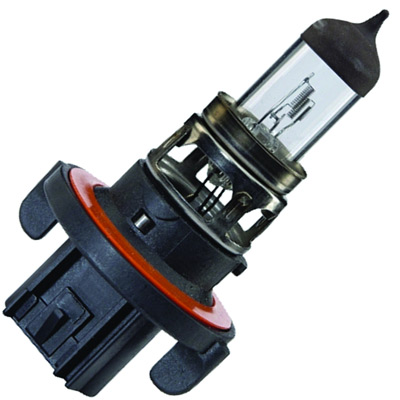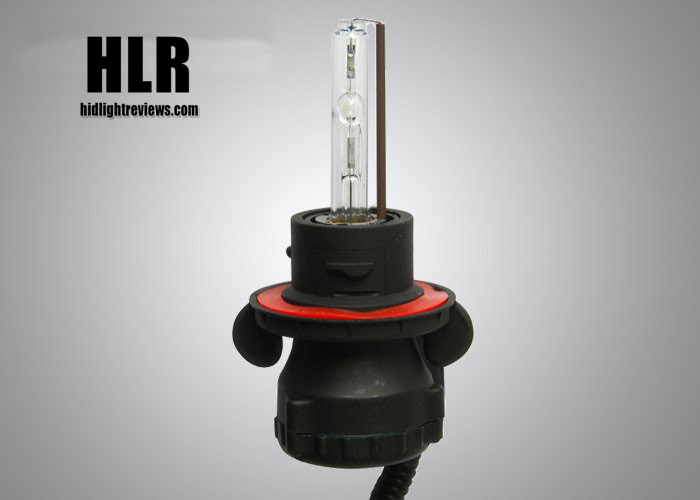 H13 Bulb Fitment Guide:
Camaro 10+ H13 or HID-D1S
Cruze 11+
HHR 06+
Aspen 07+
Town & Country 05-08
Caliber 06-up
Challenger 09+ HID-D1S or H13
Dakota/Durango 04-10
Grand Caravan 09-up
Nitro 07+
Ram Pick-Up 1500 06-08 H13 + Special Modules
09-up H13 (2 headlamp models)
Ram Pick-Up 2500-3500 06-09 & 10-up H13 (2 headlamp models)
E150-E450,Econoline,Club Wgn 09+ H13 or H6054
Escape 09+
Excursion 05+
Expedition 07+
Explorer Sport Trac 07+
Explorer 06-10
F150 (All Models) 04+ H13 or H6054
F250 – F550 05+ H13 or H6054
Flex 09+ H13or HID-D3S
Freestar 04+
Freestyle 06+
Focus 09+
Mustang 05+ H13 or HID-D3S
Transit Connect 10+
Yukon / Yukon XL, Hybrid 07+
Yukon Denali / Denali XL 07+
H3 05+
Compass 07-10
Liberty 08+
Patriot 07+
Wrangler 07+
Mark Lt 06+
Tribute 09+
Grand Marquis 06+
Mariner 05+
Monterey 04+
Mountaineer 07+
Cooper/Cooper S 07+ HID-D1S orH13
Cooper/Cooper S Clubman,
JCW, JCW Clubman 08+ HID-D1S orH13
Eclipse 06+ H13 or HID-D1S
Raider 06+
Sentra/ SE-R 04+
Solstice 06+
Torrent 09+
XL7 07+
So, if you have any of the vehicles listed above, Click Here to order your H13 Bi-Xenon HID Kit: