Our Verdict
Auxito is one of my favourite LED Headlight Bulb brands. They ensure excellent build quality and awesome brightness. All at an affordable price. Overall, I highly recommend their headlight bulbs.
---
This is our review of LED headlight bulbs made by Auxito.
We feel confident recommending these bulbs for your headlights with years of experience and technical knowledge under our belt.
As such, our testing focuses on more than just the performance. We also consider features like durability, lifespan, and value for money.
Auxito's 9007 compatible bulbs delivered one of the brightest beams, alongside a useful suite of features and benefits for the driver. The build quality is among the best we've come across. These LEDs don't lack longevity either.
Keep reading for a more in depth analysis of Auxito's LED headlight bulbs.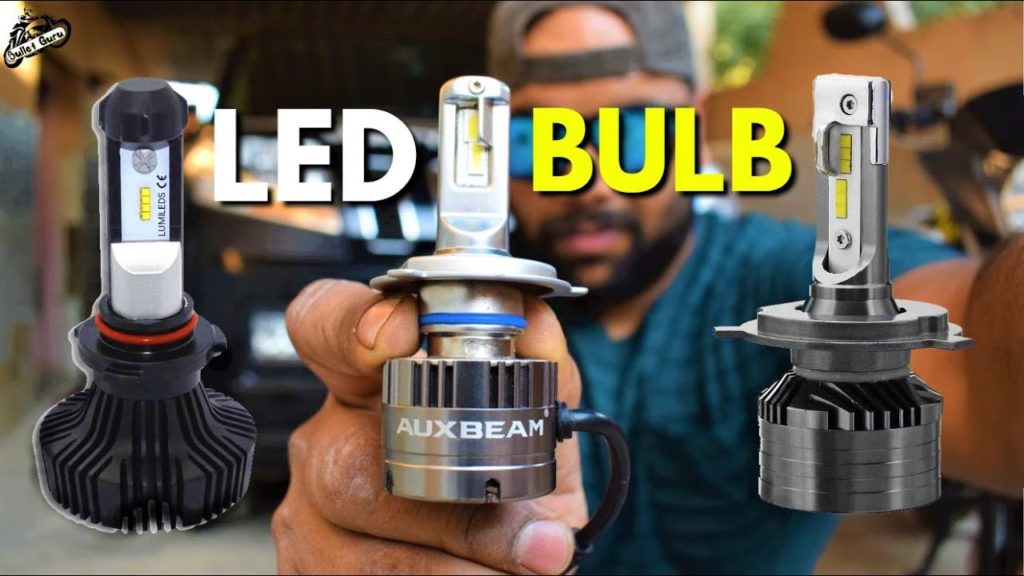 Our verdict
When it comes to high quality LED bulbs, Auxito takes the cake. Their bulbs are in a league of their own as far as brightness, lifespan, and colour profile are concerned.
We highly recommend Auxito's LED bulbs for anyone looking to upgrade their lighting setup to something more modern and longer lasting than stock.
Pros
12,000 lumens
6500k
30,000 hour lifespan
Plug and play
Dramatically brighter light
Better road coverage
Improved visibility
Easier to identify hurdles
Efficient cooling
Uniform beam pattern
Easy to install
---
Longevity and build quality
Auxito's build quality speaks for itself, with an all aluminium chassis that is highly durable. The use of aluminium also benefits heat dissipation. Besides that, these bulbs use the latest SMD chips that are designed to draw less power while putting out brighter light.
A copper plate heat sink is also seen here, which is better for quickly diffusing heat, thus safeguarding the sensitive internal components. If you are tired of the rat's nest wiring of stock bulbs, don't worry.
Auxito has simplified the installation process with a plug and play design that takes a few minutes to get up and running.
As mentioned above, the power draw is also substantially more efficient. This keeps the whole lighting assembly from overheating or losing performance due to higher temperatures.
Colour and brightness
Performance is these Auxito LED's middle name. They generate a blistering 12,000 lumens of brightness, making nighttime drives that much safer and more comfortable. Projection is also more powerful, reaching further down the road and allowing the driver to see more of their path.
The angle of view is similarly wider, bringing every bit of the roadside into view as well. It also allows the driver to be wary of any rogue cars merging into their lane, stray animals coming into the road, and the occasional speed trap set up by local law enforcement.
The colour profile is absolutely stunning on these LEDs. They sport a colour temperature of around 6500k, making for an ultra pure white beam of light. This has a couple different benefits, including higher clarity and precision. That helps the driver notice every bump, pothole, and road sign more quickly.
Finally, the calibration is on another level compared to stock bulbs. We did not have any issues with unfocused or blurry beams of light. The beam is uniform and does not exhibit any pesky dark spots.
Perks and features
Auxito's LED offering is chock full of some really useful features. One of our favourites is the CANbus ready design that eliminates any errors with the car's onboard computer. Furthermore, it also eliminates any distortion or interference with the stereo and radio systems.
Auxito outfitted this kit with a high speed cooling fan. It works flawlessly, sucking in air and circulating it around the assembly to keep it running smoothly.
As an added bonus, it does all this while being completely silent. Even at idel, we did not hear so much as a peep from this 10,000 RPM fan.
Conclusion
Auxito's LEDs combine the absolute best performance with a highly durable build that is designed to last a lifetime. As for the usual suspects of LED bulb problems, i.e. errors, distortion, and unfocused beam, they are completely ironed out.
Moreover, these LEDs offer a highly useful suite of features that run in the background and keep your headlights running smoothly. All said and done, we absolutely adore Auxito's LED headlight bulbs and high;y recommend picking up a set if you're in the market. Happy lighting!