In this review, we'll be taking a look at Beamtech's LED headlight.
Beamtech makes a variety of headlight kits. Their H11 LED headlight bulbs are some of the best on the market and have a lot of useful features that improve the driving experience.
After having worked in the auto industry for almost a decade, we have plenty of knowledge and experience that helps us gauge whether a headlight is actually worth buying.
We tested Beamtech H11 LED headlight bulbs in a number of settings and scenarios to better gauge their performance and efficacy. Overall, we were impressed by the high brightness output and cooler white color profile of these bulbs.
Keep reading for an in-depth look into the Beamtech H11 LED headlight bulbs.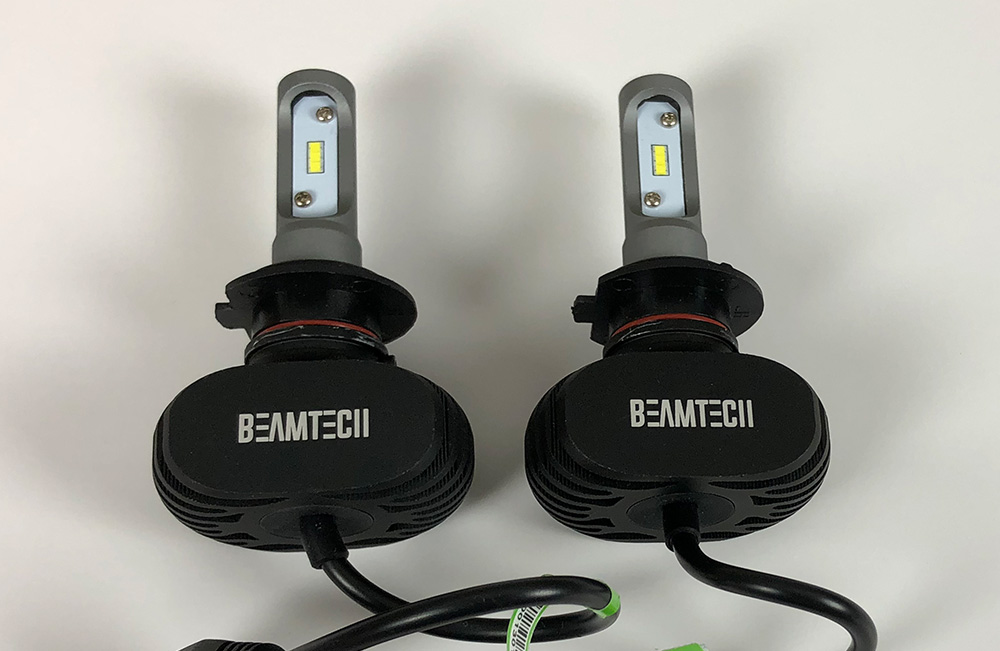 My Experience with Beamtech H11 LED headlight bulbs
When I installed Beamtech's H11 LED headlight bulbs in my car, I discovered a significantly brighter and stronger headlight bulb that enhanced visibility, making my driving experience safer and more comfortable.
From my everyday commuting perspective, these bulbs proved incredibly effective. I would definitely recommend them to anyone looking to replace their stock headlights with a superior setup both aesthetically and functionally.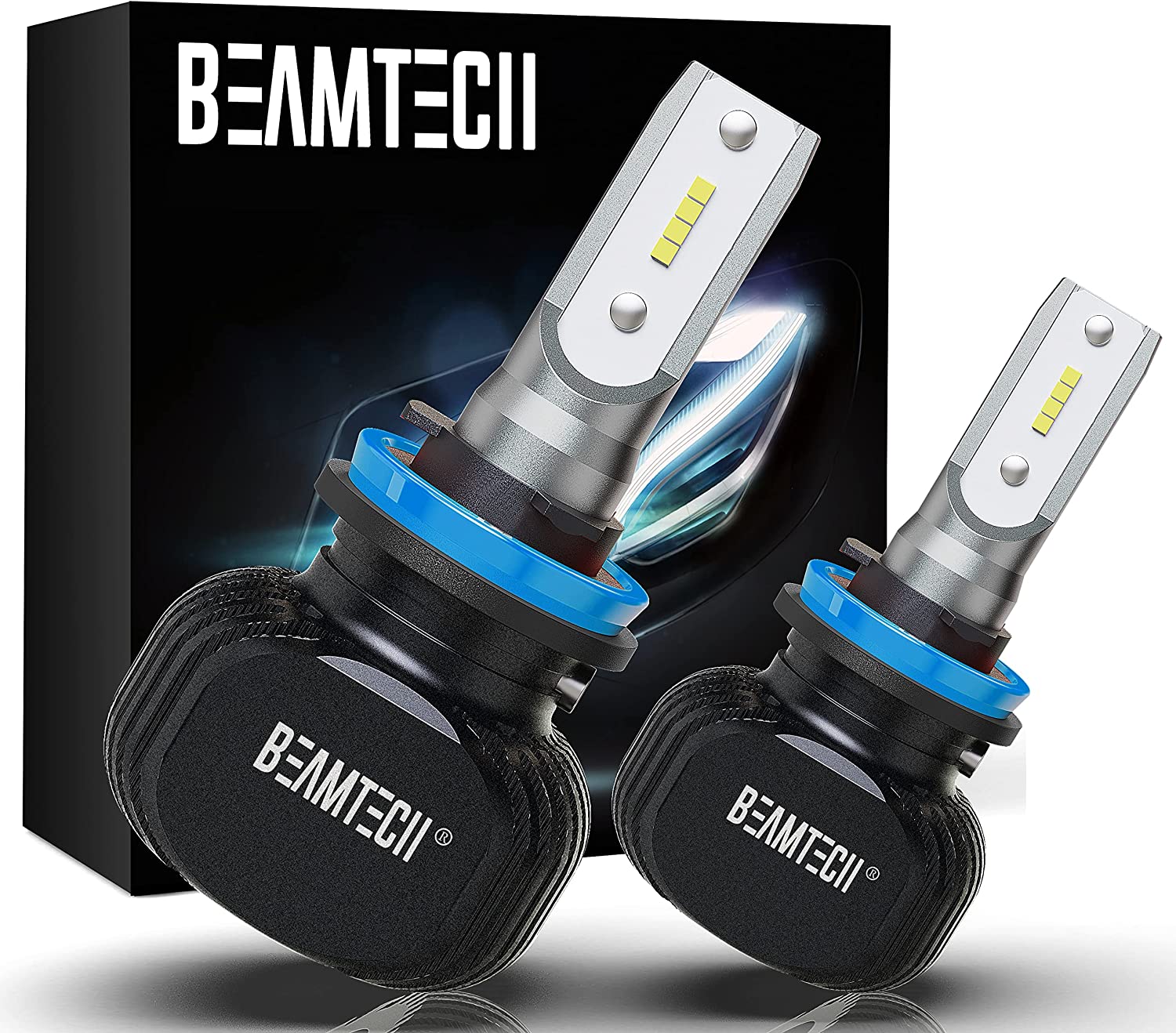 Pros
12,000 lumens
6500k
50,000 hour lifespan
3x brighter than stock
Pure white color
Uniform beam pattern
Eliminates dark spots
Longer throw
Flicker free
---
Unboxing & Evaluating the Build
Opening the Beamtech bulb box felt familiar – a small package with a protective padded insert, just like other headlights, designed to keep the bulbs secure during transport. The bulbs themselves are crafted from what appears to be aluminium, and their compact size ensures they can snugly fit in tight spaces – a great feature considering the placement of car batteries in many modern vehicles.
What delighted me was the absence of ballast in this kit, eliminating the need for mounting anything under the hood. The design also lacks a fan, a common feature in other H11 LED headlight kits, contributing to its compactness and suitability for tight fittings.
In terms of longevity, Beamtech amazed me with its efficient performance and design. Even under heavier usage, the bulbs retained their performance, keeping the road consistently well-lit.
The build of these H11 LED headlight bulbs features high-quality materials like aluminium, indicating top-tier construction, and promising an impressive lifespan of over 50,000 hours.
Unlike some H11 LED headlight bulbs that start to fade or lose power after a few thousand hours, the Beamtechs remained bright and vibrant. Fellow drivers who have had these bulbs for months or even years also expressed high satisfaction with their longevity.
One notable feature is the optimized power consumption. Even under heavy usage, the bulbs do not draw excessive power, ensuring the longevity of both the bulbs and your car's battery.
Brightness & Colour – A Game-Changer
What captivated me the most was the remarkable brightness of the Beamtech bulbs. Emitting an astonishing 12,000 lumens, these bulbs cast an intensely powerful beam that effortlessly lights up the road.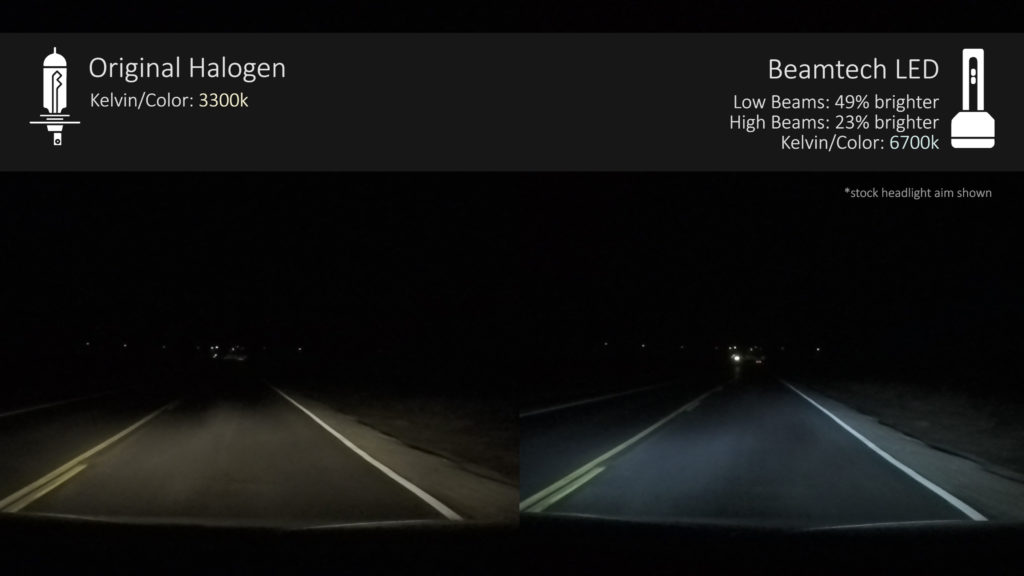 The increased throw power meant improved downroad visibility. A wider angle of projection offered more expansive road coverage. During my testing, not only was my path better illuminated, but more of the roadside also became visible, improving my peripheral visibility.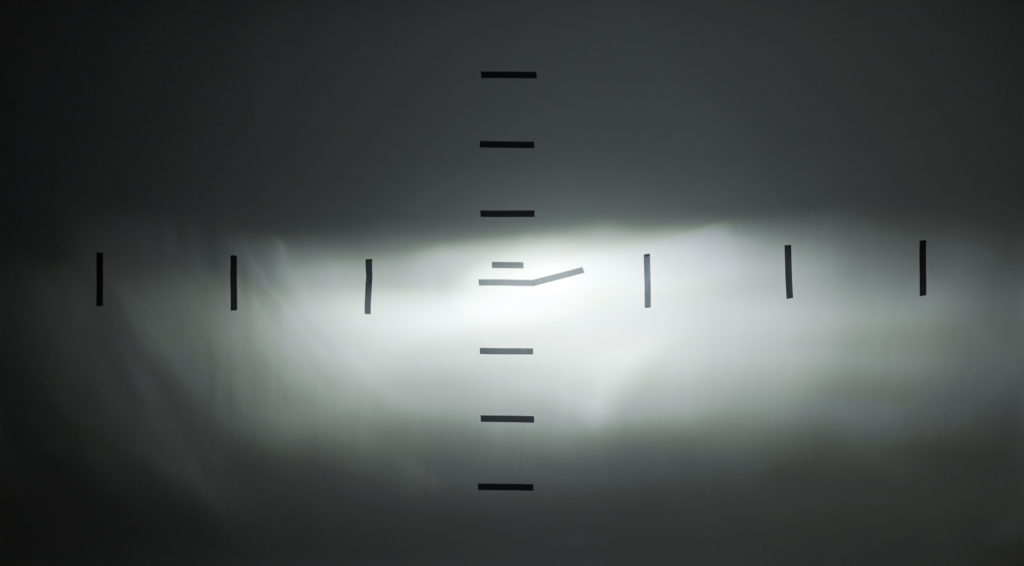 Colour temperature is crucial in headlights, and Beamtech's LEDs certainly didn't disappoint. With a 6500k colour temperature, the bulbs produce a pure, ultra-white beam that reflects easily. Thanks to these lights, detecting everything from potholes and road bumps to pedestrians and other vehicles became noticeably easier.
Unique Features & Perks
Beamtech's H11 LED headlight bulbs come loaded with some pretty high-tech features, but these aren't just for show – they genuinely enhance your experience.
A proprietary cooling solution, unique to Beamtech H11 LED Headlight, eliminates the need for a fan to manage heat. This fanless design, paired with an aviation-grade aluminium chassis, means fewer moving parts and fewer technical issues.
One small detail I loved was the instant startup, free from the flickering or flashing seen in some H11 LED headlight bulbs.
Another bonus? The Beamtech H11 LED headlight bulbs did not interfere with my stereo or radio systems, and I had no need to install additional decoders.
Installation – A Breeze
Installation was quick and straightforward, with no need to disconnect the battery. The only slightly tricky part was fitting the headlight bulb into the headlight housing.
The H11 LED headlight bulbs, with three guiding knobs for easy installation. I didn't note the orientation of the old bulb, so I spent a minute figuring out the correct alignment for the new bulb in the housing. But once you get the alignment right, the rest is smooth sailing.
These bulbs are incredibly bright. Testing them against my fence, I was amazed at the light output and beam cutoff from the projector housing. I particularly loved the beam color.
Unlike many aftermarket kits that produce a single, often blue-tinted, color, the Beamtech H11 LED Headlight kit emits a pure white light (with a slight blue tint). But as you approach the vehicle from an angle, the light displays a striking purple hue, reminiscent of high-end Mercedes headlights. That unique feature made this the kit I decided to stick with, and it's still in my vehicle today.
My Verdict
To sum up, the Beamtech H11 LED headlight bulbs offer a powerful, bright set of bulbs that significantly enhance nighttime visibility, create an appealing look, and offer efficient power consumption along with a unique cooling solution.
The Beamtech H11 LED Headlight kit is a solid recommendation from me for drivers seeking an H11 LED headlight bulb that delivers on all fronts without breaking the bank.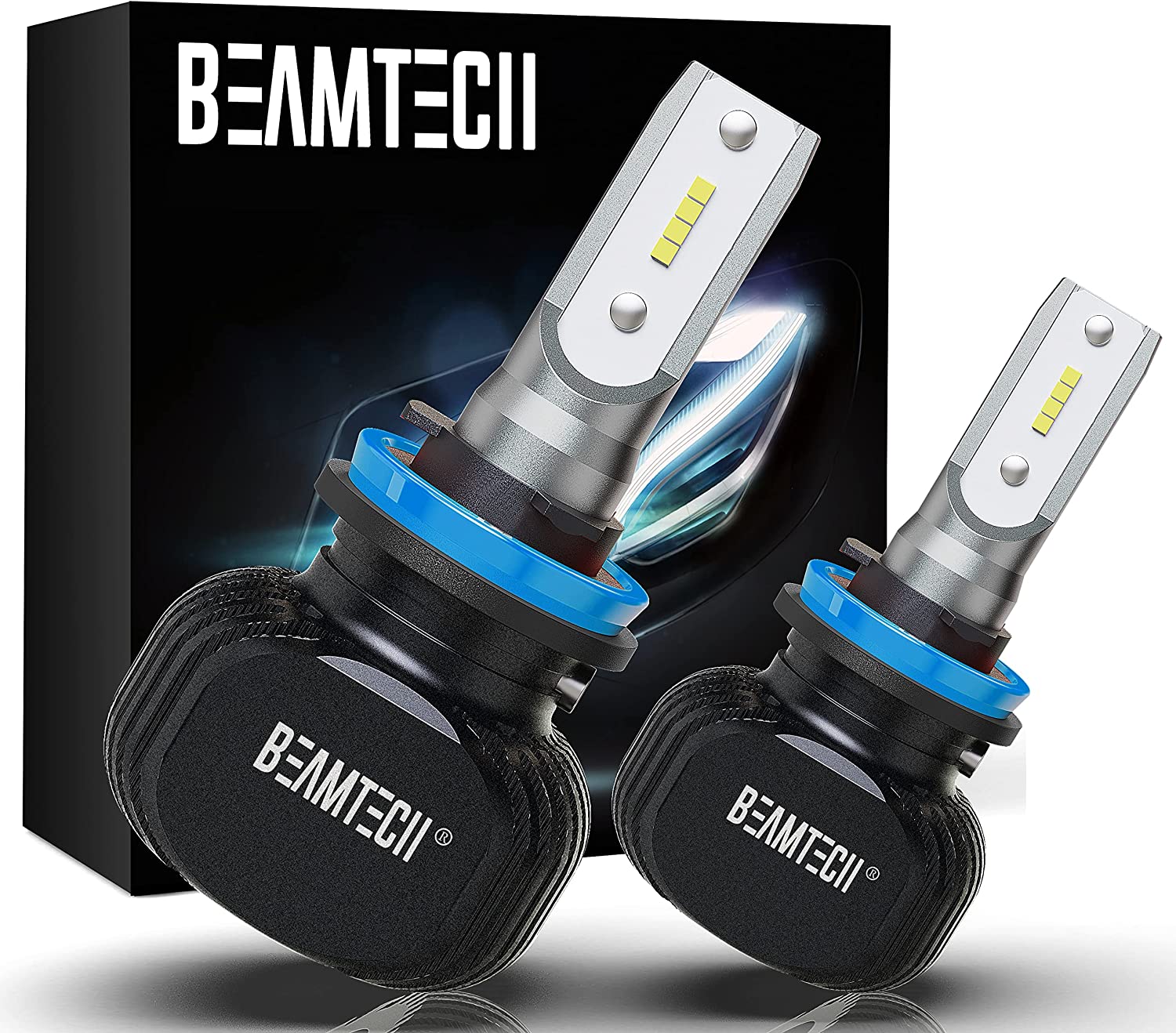 ---