This is our buying guide on the best 9003 LED headlight bulbs in 2023. Below is a quick summary of our top recommendations. Scroll further down to read our in depth, hands on reviews, for each headlight brand.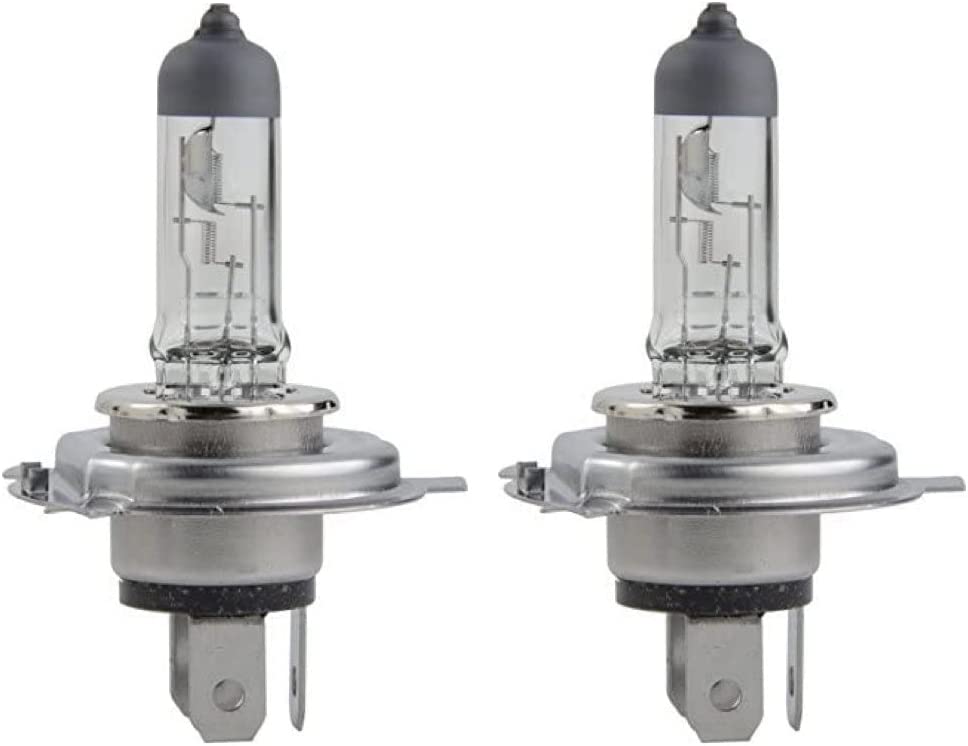 Philips Automotive Lighting 9003
Safe driving at night
Durable
Budget-friendly
Easy Installation
Focused beam
Light of 3300K
300 hours lifespan
Easy Installation
DOT compliant
Focused beam
60% more view
12.8 Volts
60.5 Watts
Quality seal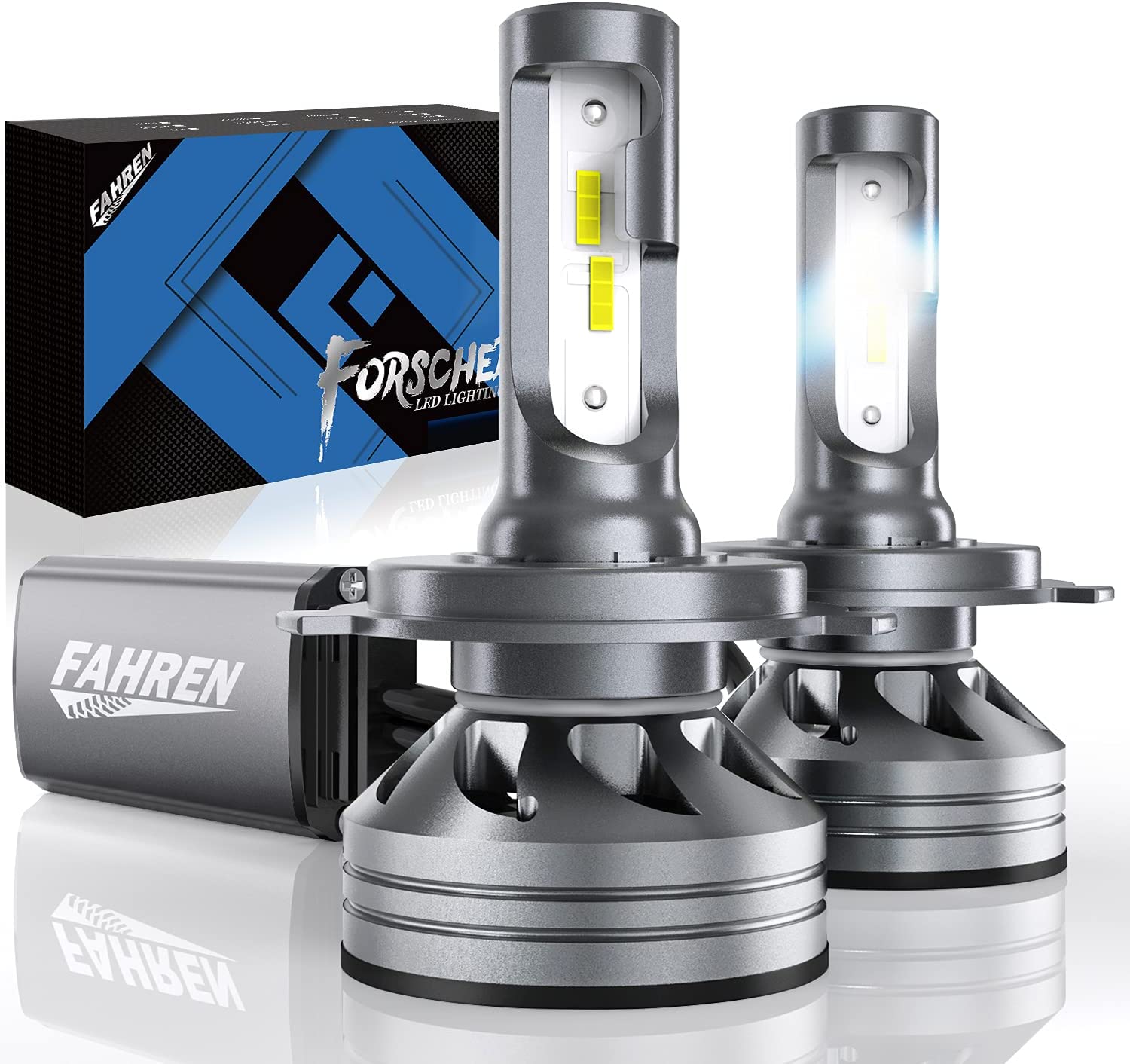 Fahren 9003 LED Headlight Bulbs
Long lasting
Durable
Works in various conditions
Easy Installation
Focused beam patterns
Excellent cooling
50000 hours lifespan
12,000RPM turbofans
Easy Installation
Efficient Cooling System
3x brighter
Aviation aluminum body 6063
Cool-toned light of 6500K
360 Beam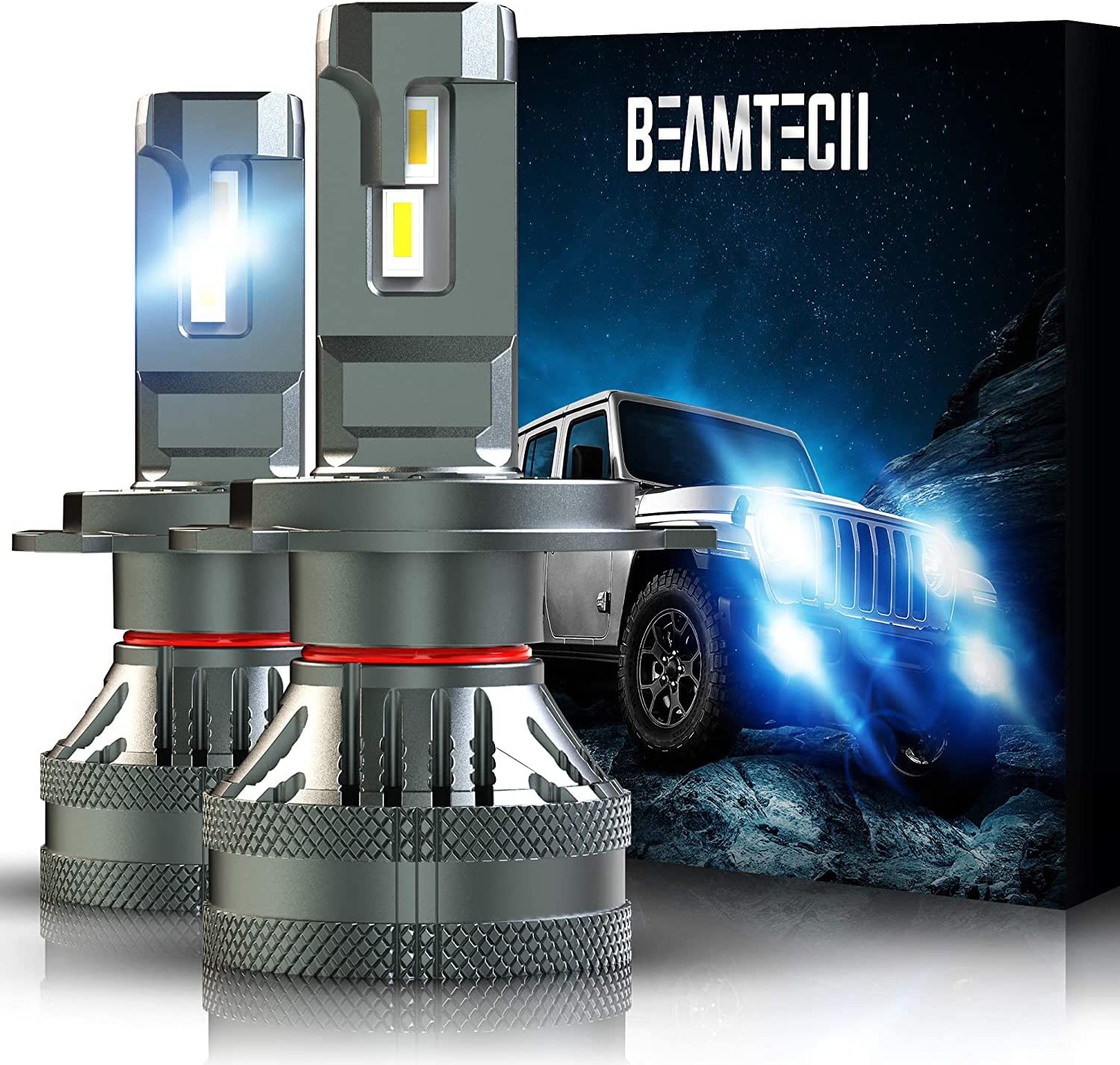 BEAMTECH 9003 LED Bulbs
Safe driving at night
Durable
Excellent waterproof and dustproof performance
Efficient cooling
Long lifespan
50000 hours lifespan
15000RPM double ball cooling fan
Efficient Cooling System
IP67 rating
3 times brighter
Whole aviation aluminum body
CanBus Ready
360 degree Adjustable Beam
Cons
Sometimes fitting
---
This is a buying guide for the brightest and best 9003 headlight bulbs.
There are many 9003 bulbs out there and it can get very frustrating to find the brightest bulb for you.
That is why I tested various 9003 bulbs to see which ones are actually good enough for you to purchase.
In my testing process, I looked at various aspects that make the bulbs a worthwhile purchase, from quality to brightness to overall lifespan.
I found Fahren's H4/9003 led bulbs to be the top choice for the brightest 9003 headlight bulbs, they're super bright with excellent build quality, managing to dissipate all the heat they produce very effectively.
Read on to learn about the top three choices for the brightest 9003 headlight bulbs.
IMPORTANT! – Make sure you have the correct bulb sizing and fitment so you don't waste your money, use this handy tool to double check.
---
Starting the list with the Fahren H4/9003/HB2 LEDs, these bulbs are the best purchase overall due to the whole array of features that they offer which is balanced out by smooth functioning and durability plus their awesome brightness.
The Premium Automotive Grade LED chips, that have been incorporated into these bulbs, allowing a brighter light to be produced, almost three times brighter than that of an average bulb.
The super focused beam fell further and had a wider falling distance as well, meaning that it lights up a huge area in front of you, translating into a safer drive.
The 360-degree adjustable locker rings help in customizing the angle of our beams according to your preference.
You will be told that the product that you buy needs to be long-lasting, and I agree with that. Fahren's 9003 LED bulb has that. It runs smoothly in various weather conditions and can withstand a terrible storm pretty easily.
The full aviation aluminum body was one of my favorite features in the design as it ensured maximum durability and can be seen from the long lifespan that it has 50,000 hours.
The long lifespan can also be attributed to the efficient cooling system that consists of a powerful 12000 rpm turbofan and an upgraded cooling driver. The smart IC that has been built into the design further to makes sure that the bulb stays protected from high levels of temperature and keeps giving off a bright light.
Being CanBus ready, it is compatible with various cars and is very easy to install as well.
Pros
Long lasting

Durable

Works in various conditions

Easy Installation

Focused beam patterns

Excellent cooling

50000 hours lifespan

12,000RPM turbofans

Easy Installation

Efficient Cooling System

3x brighter
Aviation aluminum body 6063
Cool-toned light of 6500K
360 Beam
---
The next item that I will discuss is the Philips Automotive Lighting 9003 Vision Plus, which is the best option for anyone looking for the brightest LED headlights on a budget.
Philips is a renowned company that first and foremost ensures quality. The advanced technology their headlight bulbs use is DOT compliant, which means that they have all the requirements for a standard bulb and are also reliable and effective in their overall performance.
I found out that these have gone through low beam headlight tests and the results show that the 12.8 Volts and 60.5 Watt bulbs are pretty effective in the dark.
They are super bright, allowing a beam of 3300 K to give you a 60% wider view of the road ahead of you. This enables you to react more quickly to any obstacle that might pop up on the road, which ultimately means a safe nighttime drive.
Phillips guarantees a two-year or 300 hours life span, which, in my opinion, is a good deal overall. However, if they start getting dim, try to replace both the bulbs at the same time so that the brightness of the focused beam is maintained.
To further ensure the quality and reliability of the product, Philips makes sure that these headlights come with a quality seal.
Pros
Safe driving at night

Durable

Budget-friendly

Easy Installation

Focused beam

Light of 3300K

300 hours lifespan

Easy Installation

DOT compliant

Focused beam

60% more view
12.8 Volts
60.5 Watts
Quality seal
---
Finally, my favorite premium option for a 9003 LED bulb would be, hands down, the BEAMTECH H4 LED bulbs. They boast a variety of features that make them an excellent purchase for your precious money.
These headlights have incorporated a G-X Power light source, making these three times brighter than the average headlights. It's so effective that the light penetrates through forests and shines a much wider distance. Beamtech makes driving much safer as you can be aware of any obstacle on the road beforehand.
Additionally, the 360-degree beam angles allow you to manipulate the beams to give you focused low beams that provide a maximum view ahead of you while causing little glare for other drivers.
I was pretty happy that these bulbs are Canbus ready, equipped with a constant current drive that ensures minor decoding issues while considering heat dissipation and decoding while installing. This solves 99% of installation issues.
It further allows smoother functioning alongside the cutting-edge heat cooling system that has been installed. The bulbs consist of a liquid cooling tube and a double ball cooling fan of 15000 rpm that transfers heat at a speed of 1000w/m.k; a speed which is 200 times the rate of those halogen bulbs that have a copper body.
Furthermore, the body is made of aviation aluminum. It's also rated IP67, which gives excellent performance against dust, water, and high-pressure winds, helps it have high durability and a long lifespan of 50,000 hours.
Pros
Safe driving at night

Durable

Excellent waterproof and dustproof performance

Efficient cooling

Long lifespan

50000 hours lifespan

15000RPM double ball cooling fan

Efficient Cooling System

IP67 rating

3 times brighter
Whole aviation aluminum body
CanBus Ready
360 Adjustable Beam
---