How bright is the brightest HID kelvin and who (among these brands) has the brightest D2S bulb? These are the questions we will answer in the article below.
IMPORTANT! – Make sure you have the correct bulb sizing and fitment so you don't waste your money, use this handy tool to double check.
Important notes:
– Photos were taken with iPhone 5S, hence the Philips XV looks especially blue for some reason
– All bulbs are brand new right out of the box and into the Mini D2S 3.0 projector unless otherwise noted. These are powered by a Denso D2S ballast.
– This is an unbiased, true-as-it-gets test. We tried for maximum output of each bulb at 25 feet which was the center of the hot spot of the beam.
– Do not use this as a guideline for your output. This is only a sample test and is not for concrete facts and figures. We simply got a new lux meter and wanted to test it out.
New Philips 85122 – 788lux
New Philips 85122XV – 790lux
New Osram 66240CBI – 788lux
Used Osram 66240CBI – 763lux
New Morimoto XB35 4500K – 815lux
New Morimoto XB35 5500K – 805lux
New Morimoto XB35 6000K – 772lux
One thing that is great to see here, is that the 4500k HID light is, in fact, the brightest light produced. It's a very common misconception that the higher the kelvin number, the brighter the light. For example, 6000k and 8000k are NOT brighter than a 4300k-5000k. They simply have a different color hue which can reduce the about of light produced and projected.
Packaging
Also, in case you were wondering some of the same things, here are a couple of questions from fans:
Fan – Probably a dumb Q but can the human eye really tell the difference of 10 lux?
TRS – Likely not, when there's 800 total!
The bulbs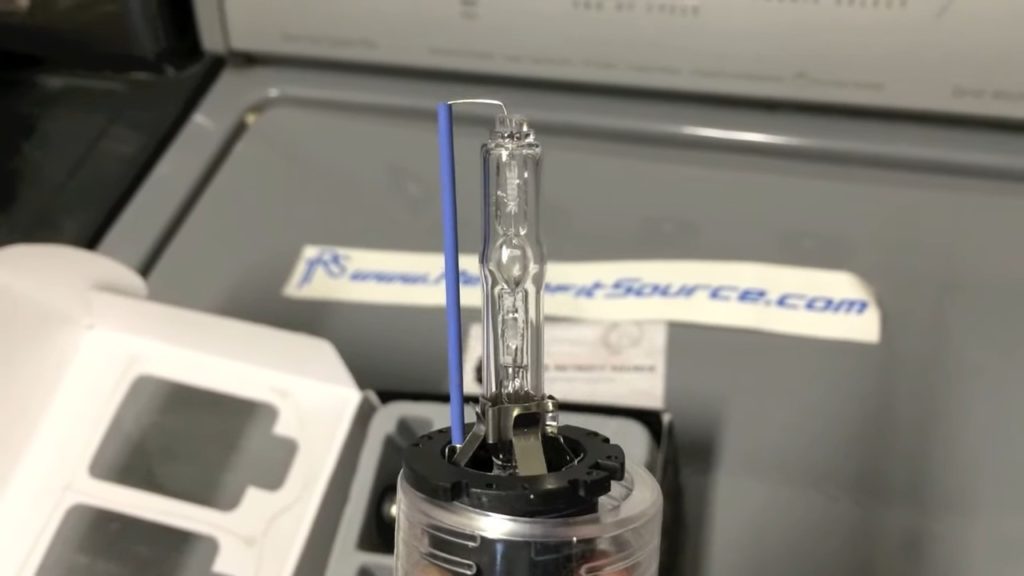 Fan – Lux isn't the be all and end all of HID bulbs. Consider the even light distribution, and the quality of the bulb as – if it will still produce that level of light after 2-3 years.
TRS – Our manufacturer reports that after 200 hours of run time, Philips 85122 lose 14% of output, Morimoto XB35 lose 17% of output.