This is a buying guide for the brightest H7 bulbs available.
I'm here to help you with an unbiased and non-promotional review of the best H7 bulbs I've come across.
Overall we found Nineo H7 LED Bulbs to be the best choice for an H7 bulb because of their excellent brightness and longevity, plus a variety of useful features.
Read on to learn about my three topmost recommendations for the brightest H7 headlight bulbs.
---
Pros
Larger spectrum of visibility
High and Low beam compatible
3 times brighter
Aviation aluminum body 6063
Cool-toned light of 6500K
Easy Installation
Efficient Cooling System
IP65 rating
Safe driving at night
Durable
Excellent waterproof and dustproof performance
Easy Installation
Comfy beam patterns
Excellent cooling
360 Beam
360 Adjustable Mount
30000 hours lifespan
12000 RPM ball bearing fans
Cons
Fans can be loud at times
---
Pros
Bright light
Multiple applications
Street legal
Aesthetic flair in daylight
Resistant to various conditions
400 hours lifespan
Wide range of 12V lamps
Xenon-like white light
UV-Quartz filaments and glass
Resistant to humidity
4300K
Blue cap on bulb
Cons
Not suitable for extreme conditions
---
Pros
Easy to install
Super bright
No glare
Lifetime guarantee
Safer driving
320% times brighter
12000 Lumens
50000 hours lifespan
Lifetime guarantee
ZES LED chips
Excellent beam patterns
360 degrees adjustable lock rings
Canbus built-in
Cons
Some cars will need an adapter
---
---
The Nineo H7 LED bulbs are like an all-in-one kit; they are bright, easy to install, durable, and safe as well. These, and many other features, are the reason why this is one of the best options for your car.
Packaging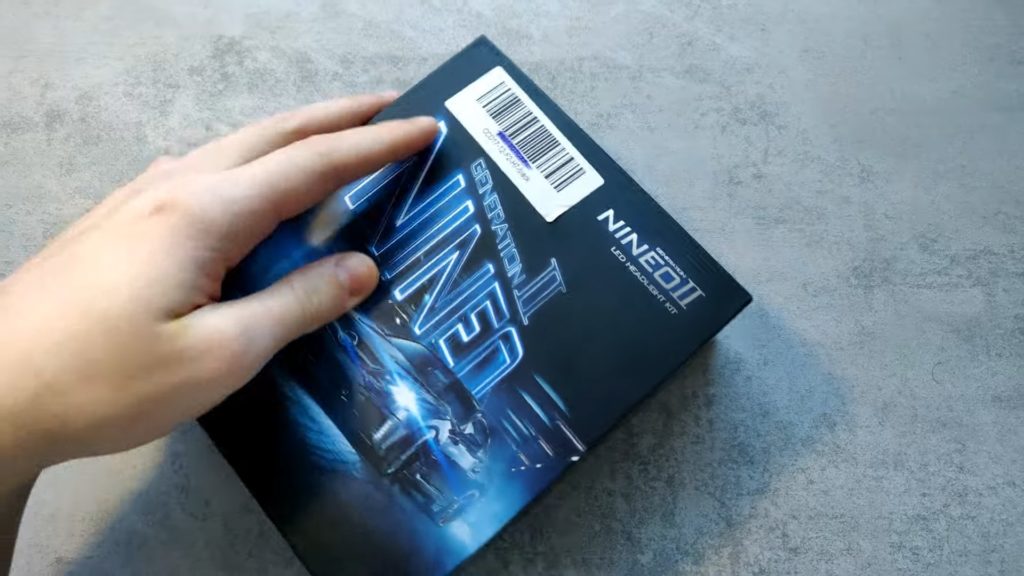 With customized CREE chips, the light that is produced is pretty powerful. It's around 6000 lumens and 3 times brighter than that of a standard bulb. The crisp and cool 6500K light helps to illuminate whatever is in front of you and ensures a much more visually rich experience.
I should also point out that it has superior construction and advanced OEM chips. Thus, a beam of focused light is produced that has excellent patterns with no dark spots.
One of the features that I appreciated the most was the 360-degree adjustable mounting collar. It helps to correctly align the placement of the bulbs, according to your preference, of course, to get the exact output and beam pattern you want.
Brightness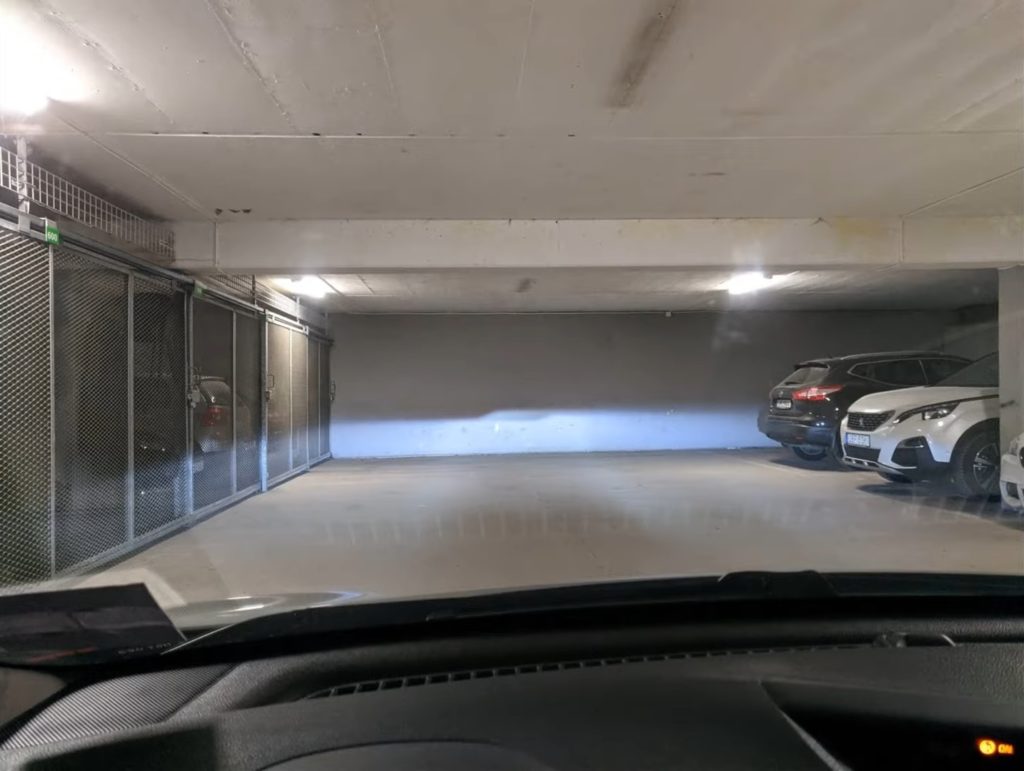 Furthermore, I was pleased to see that the ultra-thin design caters to light distribution as well. The 3.45 mm side face enables a much wider spread and much better visibility.
Usually, powerful bulbs become more susceptible to damage due to overheating. However, I am pretty satisfied with Nineo's cooling technology.
The use of a unique coverless design, where the ball bearing fans have a 12000 rpm, along with the double folding copper core thermal heatsinks, and the Aviation aluminum 6063 are the reason the bulbs stay relatively cool and have a decent life span of 30000 hours.
The Bulbs
Finally, it is rated IP65, which ensures that it is resistant to various weather conditions and has an easy plug-and-play installation.
---
Next on our list is the Philips H7 CrystalVision Ultra, which has one of the best overall performances, which can be attributed to its various features and superior quality construction.
These bulbs are very bright. Despite the bulb using halogen, I saw that the light produced was very crisp and xenon-like. The 4300K light gives your car a very fresh and stylish look.
I also loved the blue trim added to the edges of the light. It looked pretty neat and also gave a unique reflective look to the bulbs in daylight.
Brightness
However, the lights tend to dim over time, as the lifespan is a little over 400 hours. Make sure that you replace the pair of bulbs together to have symmetric, crisp light.
Additionally, Philips has used very reliable UV-Quartz glass that makes it highly resistant to many extreme conditions, like shaking, high temperatures, etc.
The filaments and glass can also bear extreme thermal shocks, e.g., coming into contact with cold water droplets when having a high temperature. This ensures that the bulbs are unlikely to explode in hazardous conditions.
The bulbs are also resistant to high levels of humidity, which usually interferes with the functioning of the lamps. I also noticed that there is no specific usage for these to be used in various conditions.
They're pretty flexible in their functioning as well, i.e., They can be used as fog lights, and the beams can easily be switched from high to low beams.
---
Finishing the list with the best option for a premium LED bulb, the Hikari ultra H7 is an excellent choice for anyone looking for a bulb with good functionality and top notch build quality.
Packaging
Hikari has incorporated advanced technology in the form of ZES LED chips that produce excellent, focused light. I was pleased to see that the beam patterns are exceptional as well and are designed to throw light downwards so that the beams do not blind oncoming drivers.
I also noticed that the light produced is very powerful, which is a given because it is 12000 Lumens. It's also 320% times brighter than the standard bulbs. It stays pretty bright for long distances, i.e., the lux at 23m is 2530 lux. This means that your viewing range increases as well.
Brightness
These bulbs are Canbus built-in, which I'm a massive fan of as this means that the material is shielded from electromagnetic rays, which makes it have anti-flicker and anti-radio interference.
The bulbs also come with 360 degrees adjustable lock rings, this helps adjusts the angle of the beams per your preference.
The Bulbs
They are pretty light too and have a lifespan of 50000 hours. Also, did I mention that these are very easy to install and come with a lifetime guarantee?
---