Here, we'll be outlining our top picks for the brightest H9 headlight bulbs.
After personally testing most of the prominent brands (and some of the lesser known ones too) on the market, we can say with certainty that these are the brightest and most high performing H9 bulbs out there.
With a combined two decades of experience between them, our team knows all the ins and outs of car headlights and what makes for the best ones.
Cougar Motor's H9 offering is our top recommendation for the vast majority of. Not only is it brighter with a cooler white color than stock, it is also one of the most durable bulbs we have ever tested.
Keep reading to find more details about the brightest H9 headlight bulbs.
IMPORTANT! – Make sure you have the correct bulb sizing and fitment so you don't waste your money, use this handy tool to double check.
Cougar Motor H9 Headlight Bulbs
OVERALL BEST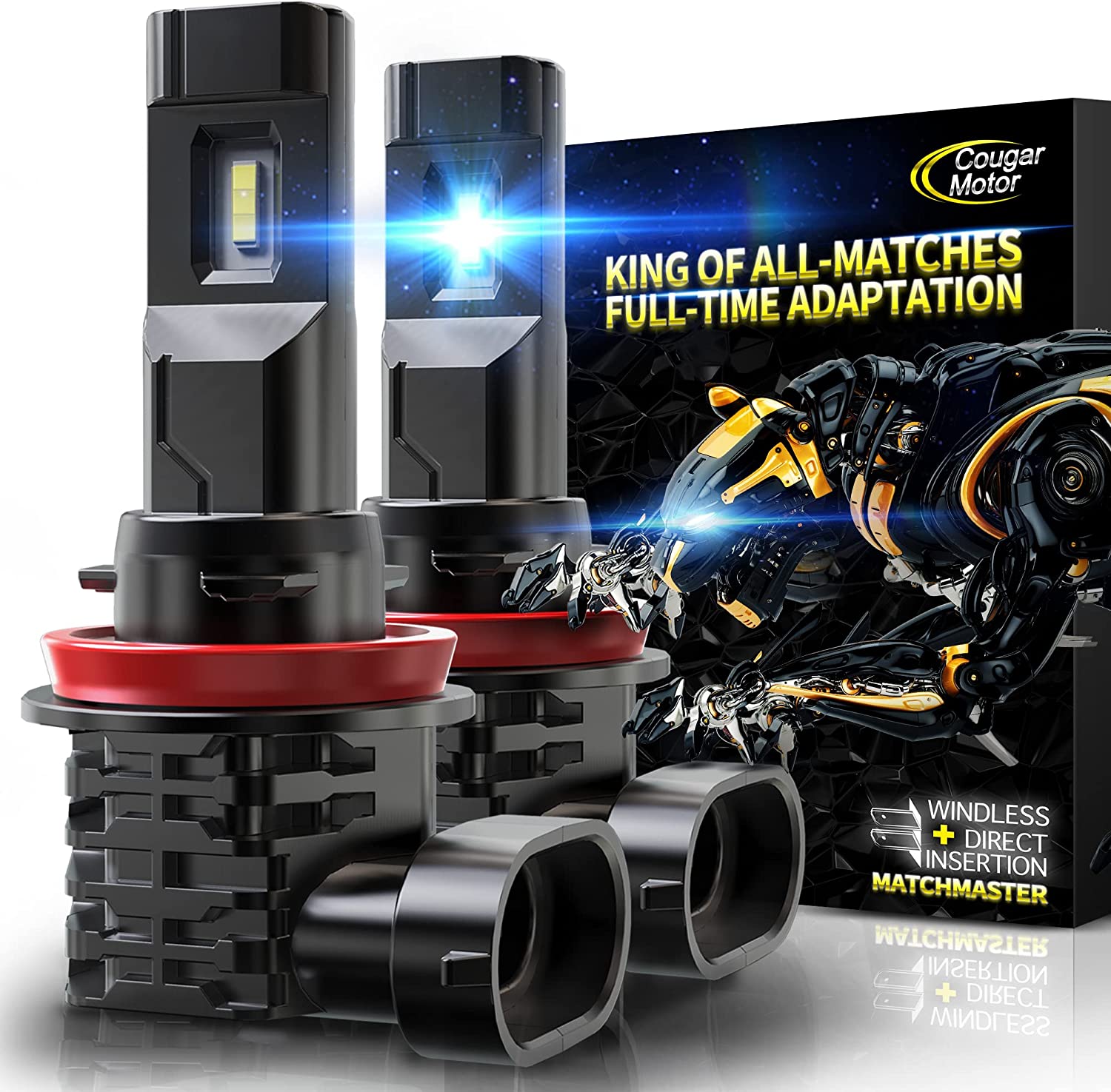 Cougar Motor's H9 headlight bulbs are the most balanced H9 bulb currently available. Here, we have one of the brightest kits on the market that features an ultra white color profile, long lasting construction, and efficient cooling.
At 10,000 lumens of peak brightness, this is one intense headlight kit. We were delighted by the improvement in visibility these bulbs bring to the table, and also appreciate other useful features they offer.
Their throw is longer and more penetrating, the angle of projection is wider, and the beam is free from any flickering. All of these features combined result in dramatically improved sightlines for the driver.
Whiteness is similarly improved, with a jump to 6500k. That makes the Cougar's beam a pure white color. Your path is bathed in an ultra white light that leaves no bump, road sign, pedestrian, or vehicle in the dark. Driving was significantly safer and more comfortable thanks to the cool white color tone of this H9 bulb.
Cougars H9 bulbs feature efficient cooling architecture that keeps temperatures low and dissipates heat. The fanless design is quiet and efficiently cools the aluminum chassis. The whole setup also consumes less power, preventing damage to the components.
Pros
Dramatically improved visibility
Best in class brightness
Best choice for those who want the highest performance
Whitest light of any H9 bulb
Great look
Wider road coverage
Water and dustproof
Efficient cooling
50,000-hour lifespan
Fanless cooling design
10,000 lumens
6500k color temperature
Lower power consumption
6063 aluminum casing
---
Car Motor H9 Headlight Bulbs
BEST BUDGET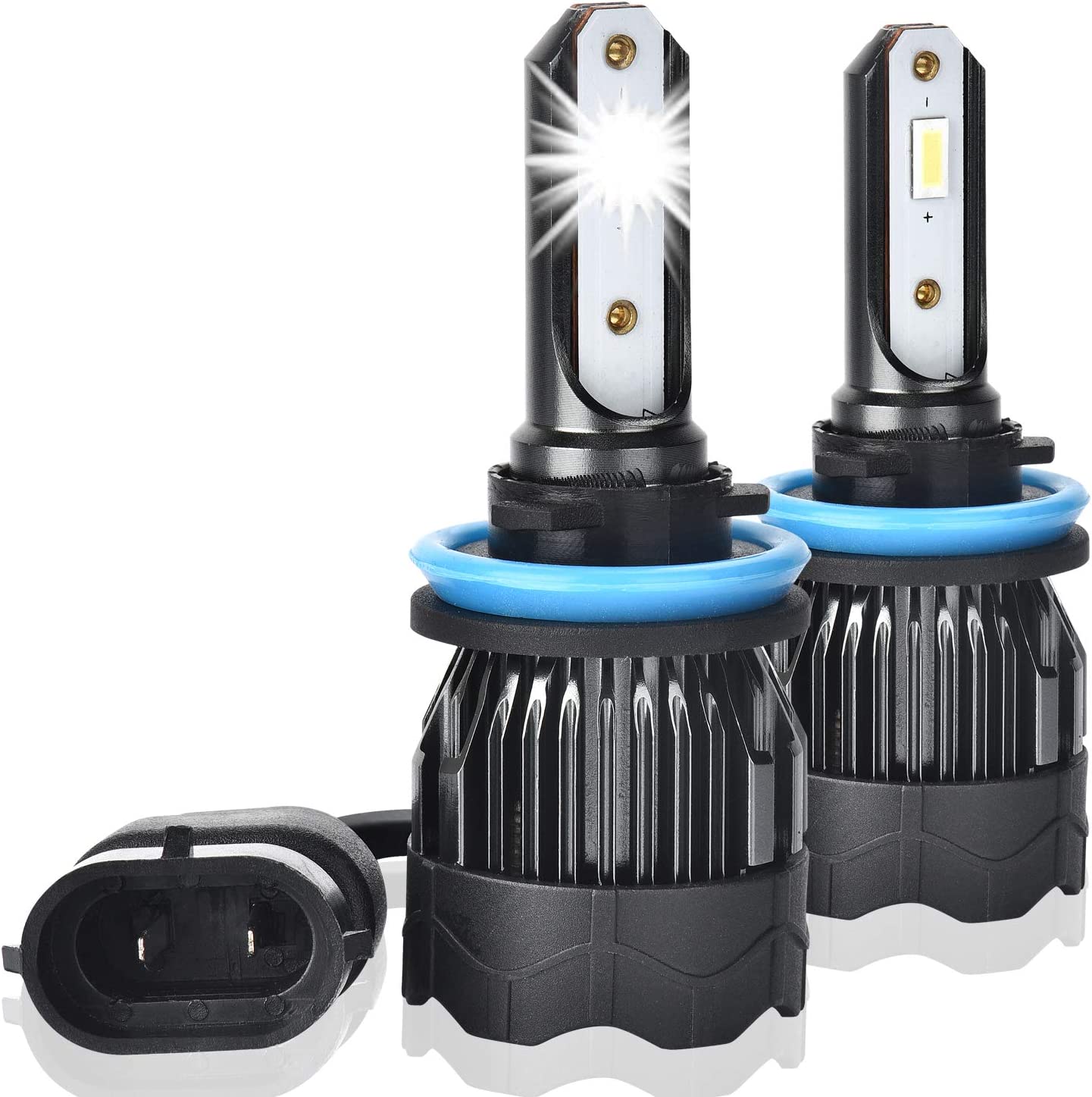 Car Motor's H9 bulbs deliver a premium experience in a budget friendly package. They are plenty bright for general use, have a cool white color tone, and offer improved longevity over stock bulbs.
With 12,000 lumens of brightness, these bulbs feature a longer throw that brings more of the road ahead into view. wider field of view helps you see the roadside more clearly as well. This improved visibility not only made the drive safer, but considerably more relaxed and comfortable.
A 6500k color temperature does more than just add that cool Xenon style to your car's front end; it makes for a crisp beam of light that helps pick out even the smallest imperfections on the road surface. It is a uniform beam of light that eliminates dark spots and adds clarity.
These bulbs feature efficient LED chips that consume less power and are aided by powerful cooling that prolongs their lifespan meaning you won't have a problem of bulb replacement any time soon. If the claimed 50,000 hour lifespan isn't enough, the manufacturer also offers a 2-year warranty.
Pros
Improve peripheral visibility
Easy install
Pure white color is very reflective
Adds style
Long lasting
Uniform beam pattern
Eliminates dark spots
Mounting points identical to stock
Less power consumption
Budget friendly
12,000 lumens
6500k
50,000 hour life
2-year warranty
CanBUS ready
---
Fahren Terminator H9 LED Headlight Bulbs
PEREMIUM CHOICE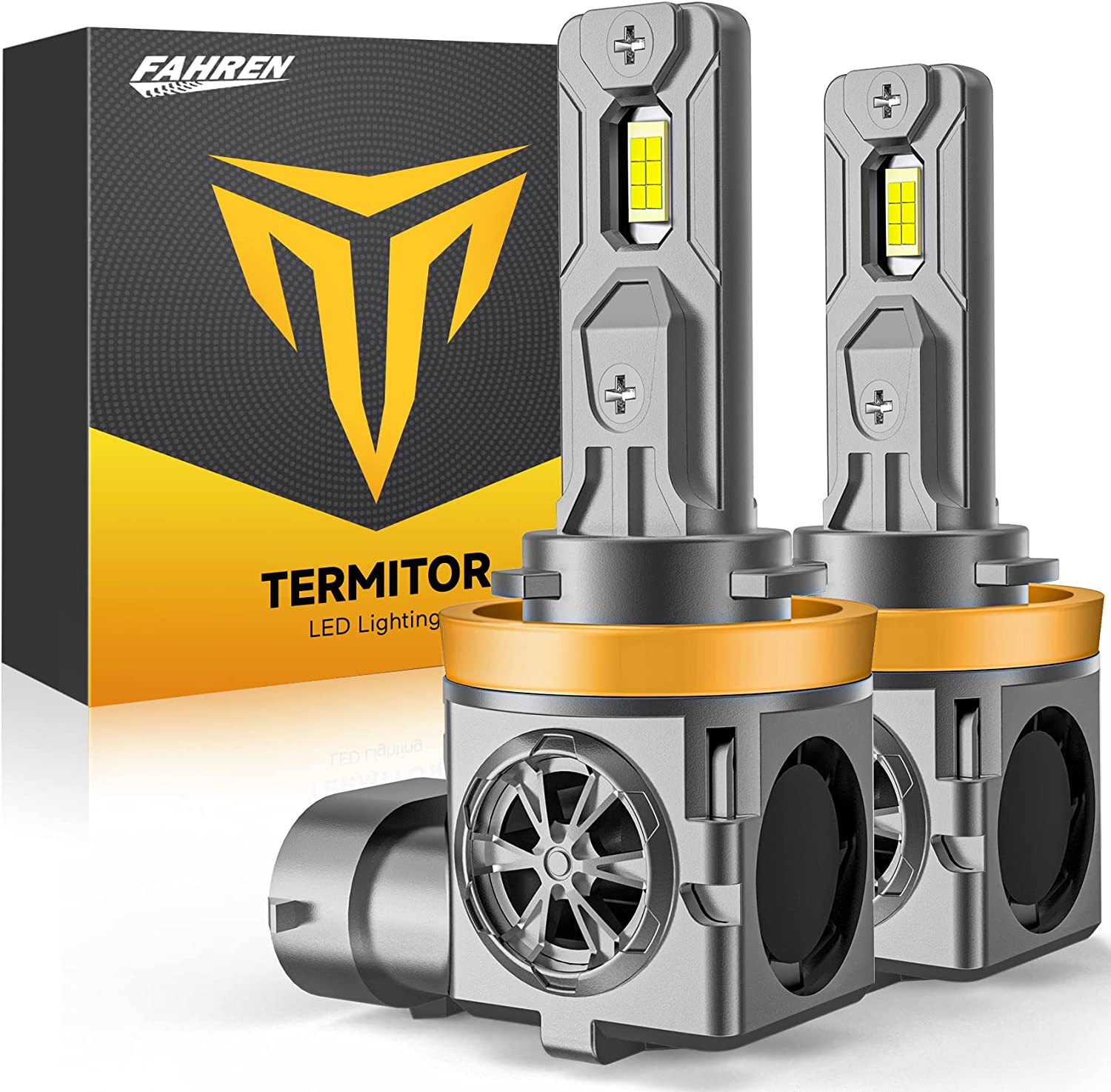 Fahren's H9 bulbs offer substantially brighter light, a pure white color and efficient cooling. They are a great pick if you want a bulb that makes zero compromises.
To say that these bulbs are anything less than the brightest, most intense set of bulbs we've ever tested would be a disservice. At 20,000 lumens, they produce a brilliant beam that helps light up the darkness. In fact, they are a staggering six times brighter than the benchmark stock bulbs and it is definitely noticeable even in day to day use.
6500k is a pure white color temperature that helps you to see the road more clearly. It is also more reflective off of surfaces and thus aids visibility. We had a considerably easier time of making out obstacles in the road thanks to this cooler white color.
The flicker free light is both stylish and useful. An unbroken beam pattern means you don't have to deal with dark or blind spots. They startup instantaneously and do not flash unnecessarily. All that to say, these are the premier H9 headlight kits.
Pros
6x brighter than stock
Pure white color
No errors or interference when installing
Uniform beam pattern
Eliminates dark spots
CANbus ready
Longer throw
Great for use on wider highways and roads
Flicker free
Plug & play install
Fits most modern vehicles
20,000 lumens brightness
6500k color temperature
Long lasting bulbs
IP68 rated
---