What if my HID bulbs keep flickering and making a clicking noise?
1. Make sure the HID bulbs have been connected to the ballasts correctly and are secure.
2. Check that your plug-in connections are secure and that they are getting proper voltage output from your car battery. (For bi-xenon HID kits, make sure your grounds are secure and that they are properly grounded to the body/chassis)
3. Sometimes Daytime Running Lights (DRLs) affect the voltage going from your car/truck to the ballast. If your vehicle's low beam has daytime running lights, make sure to disable that before installing the HID kit.
The lower voltage will not allow the ballast enough energy to fully charge
Common Fixes to these HID problems include Anti-Flicker Kits and High Output Relay Harnesses
What if my HID lights are both out?
1. The first thing to check is your connections.
Unplug and re-plug in the connection to the ballast.
Some cars have a reversed polarity system (try turning the plug over and re-plugging it in.)
If you have a Bi-Xenon kit, Double check your Power and Ground Wires
2. Fuse(s) may be blown. Be sure to check your fuses box according to your vehicle's user manual. One option may be to upgrade the stock 10mA or 15mA headlight fuse to 30mA.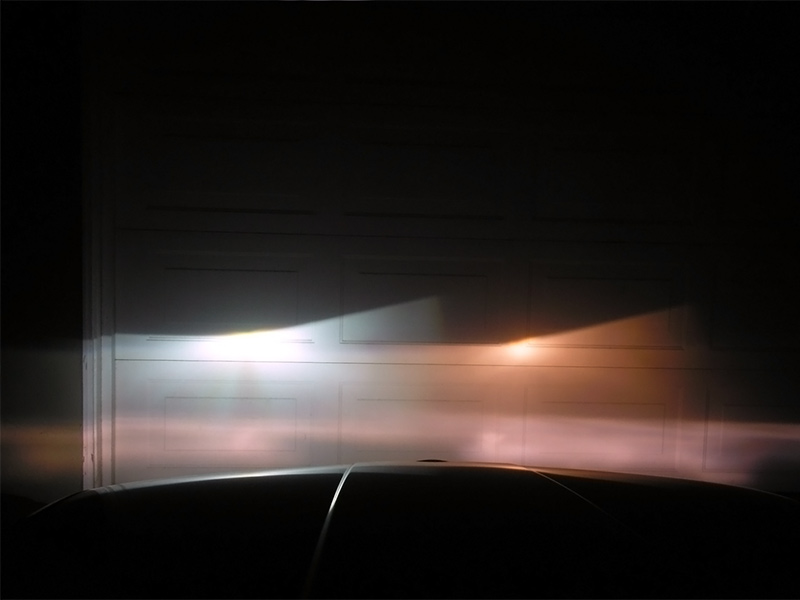 What if only one side of my HIDs turns on?
1. With new vehicles, the lower voltage could prevent your ballast from igniting. Here are a couple of things to try:
Turn the key into the correct position for 2-3 seconds before you try to start your car.
Try turning your headlights off, and then back on/
If the problem continues, try swapping the ballasts from one side to the other. If the problem switches sides than you know you have a problem with the ballast.
What if my HID bulb doesn't fit properly?
1. Go to Sylvania's Application Guide to make sure you ordered the correct kit
2. Look up for bulb reference guide to see if you are putting the right bulb in the correct housing
3. If your factory bulb comes with a gasket, make sure that gasket is on the aftermarket HID bulb
4. When in doubt, check the HID bulb against your Factory headlight bulb to make sure the mounting base looks the same.