In this article, we will be reviewing LASFIT LED headlight bulbs.
LASFIT make some stellar LED headlight bulbs that offer not only high performance but also a really useful selection of features that help make the drive safer and more comfortable.
With over eleven years working on automotive lighting and reviewing thousands of products, we have a tonne of technical know-how that can help you make the best buying decision.
Our testing of LASFIT LED headlights found that these bulbs live up to the hype, offering powerful illumination, precise calibration, and more efficient power consumption that enables longer lifespan.
For more information about LASFIT bulbs and their features, keep reading.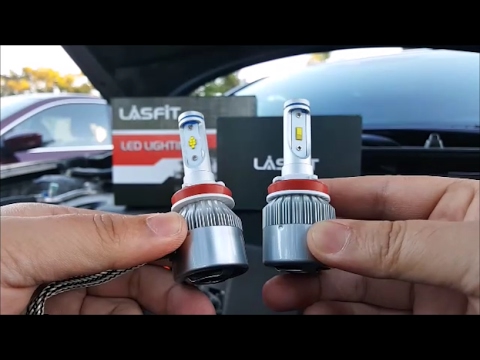 Our verdict
After thoroughly testing and evaluating LASFIT bulbs, it is our opinion that these bulbs are some of the best LEDs around, delivering better visibility alongside a cooler look and industry leading power efficiency.
If you are looking to upgrade your setup to something a bit more modern and high tech, LASFIT LED headlight bulbs have our seal of approval.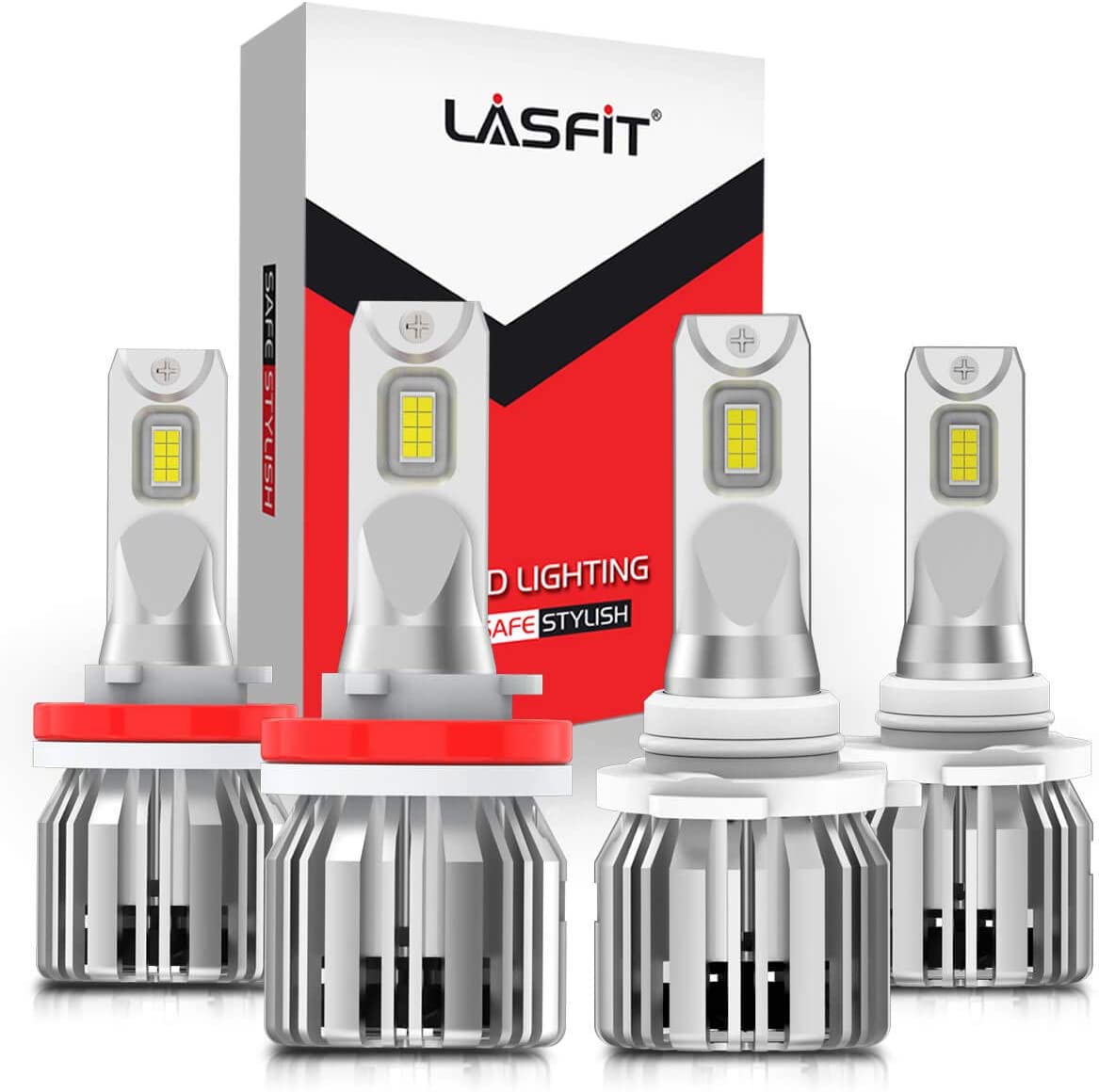 Pros
5000 lumens brightness
6000k colour profile
30,000 hour lifespan
Bright and vibrant illumination
Whiter colour adds clarity
Uniform beam pattern
Eliminates dark spots
Longer throw
Flicker free
Excellent longevity
---
Build Quality And Construction
Even for such a renowned brand, the quality of LASFIT bulb's construction is worth praising. The bulb uses a copper core thermal heatsink and aviation grade aluminium design that is ideal for both durability and lifespan.
In simple terms, these features, along with the high velocity 12,000 RPM fan allow LASFIT LEDs to effortlessly manage heat and keep the whole setup running without so much as a hiccup.
Moreover, the aviation grade aluminium build makes these bulbs less prone to physical damage from the occasional fender bender or hit and run. We subjected LASFIT bulbs to some light physical tests and did not see anything that would cause concern.
All said and done, the durability of this bulb is top notch and we are confident that, barring any major accident, these bulbs will last a lifetime to come. The manufacturer also rates them for over 30,000 hours of usage, which is plenty for regular nighttime driving.
Colour And Brightness
Performance is another major upside with LASFIT bulbs. We found these to be one of the brightest LED offerings currently on the market.
In fact, their 5000 lumen brightness rating is a good 200% brighter than the stock benchmark and makes for a dramatic improvement in terms of visibility.
The beam extends further and wider, covering a larger surface area on the road ahead and giving the driver heightened awareness of their surroundings. We appreciate the fact that this beam makes our surroundings more easily visible and the driving experience safer.
Equally as important as the brightness, is the colour profile of the bulb. Here again, LASFIT LEDs deliver with a crisp and cool 6000k colour temperature. It adds a lot of flair and appeal to the vehicle, besides being exceptionally well calibrated and precise in its focusing.
We did not have to put up with any dark spots or blurriness and the uniform beam pattern might as well be a feature unto itself.
Perks and features
One feature of LASFIT bulbs that we have to mention actually has little to do with the bulbs themselves. However, it is a great feature that makes for a more complete package. Specifically, it is the one year warranty that comes with these bulbs.
It allows you to rest easy knowing that these bulbs are made to exacting standards and that there is a 45 day money back guarantee, should you encounter any problems with the build or operation of the bulbs.
Conclusion
So, to sum up, we are quite pleased with the performance and high quality of LASFIT LED bulbs. They offer powerful light output and a cooler, sexier design. They are durable enough to last you a lifetime even with regular heavy usage and offer the most efficient cooling of any LED bulb.
Moreover, they come with a one year warranty and 45 day money back guarantee for added confidence while purchasing.