For those of you looking to replace your headlights with the economical, efficiently, and the best headlights available in the market, the Sylvania Silverstar Ultra Bulbs are for you. Sylvania actually makes the bulbs that come stock in many vehicles. Our Nissan Pathfinder came stock with Sylvania bulbs. Does this mean you should just stick with the bulbs that came in your car?
---

Well, the Sylvania headlights that came in your car were the lowest grade headlights they make. They are mass-produced at low cost for auto manufacturers. As such, they don't offer very bright light and have a slight yellow tint.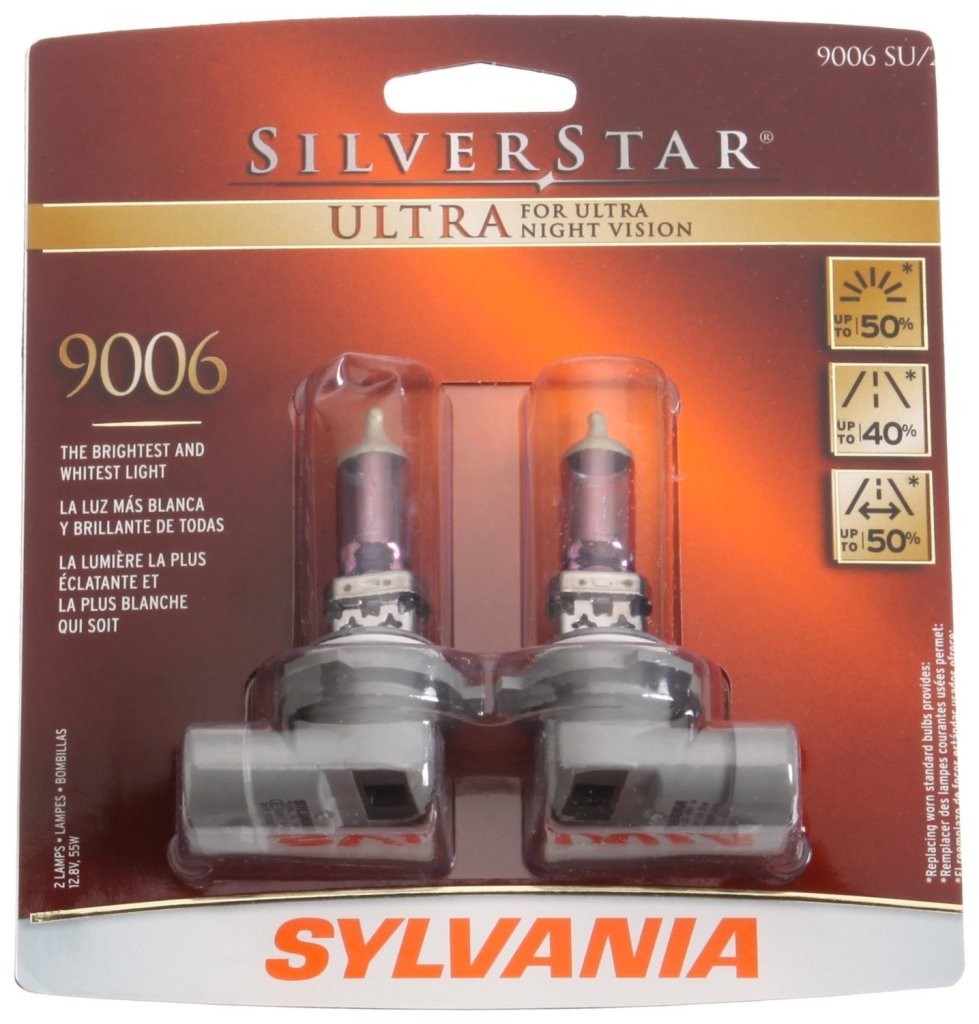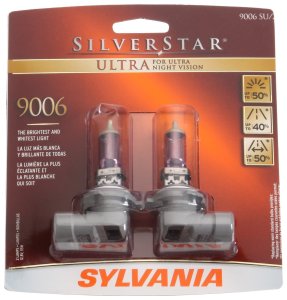 The Silverstars, however, eliminate that yellow tint and are 50% brighter than their lower-grade counterparts. A side-by-side comparison of the Silver Star Ultra bulbs vs. Stock Halogen bulbs look like this: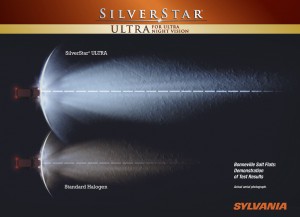 The lights on the top are the Silverstar Ultra bulbs. You can see that, compared to the halogens, they have a much whiter, brighter light. The image below shows what the Silverstar's look like from the driver's point of view. On the left is the Sylvania Silverstar Ultra Halogen, and on the right is the Sylvania Standard Performance bulb.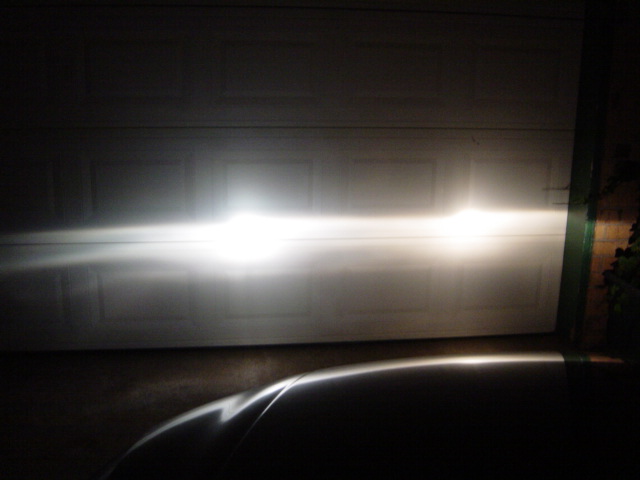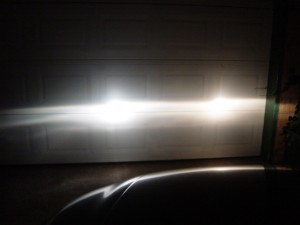 This image shows what the Silverstar bulbs are going to look inside a reflector housing. Compare these to the regular halogen bulbs you see on most cars on the road today. These Silverstar Ultra headlights offer a much whiter, with a tiny hint of blue, hue to the light, giving you more clarity on the road. Not only do they look better, but they're safer as well. You can find them on sale at Amazon right now for Under $40.00. We give these bulbs a rating of 8.0/10.0 in terms of halogen headlights. The only reason we didn't give them a 10.0/10.0 is that they aren't as bright as HID lights. However, they are a quality bulb that will last for several years and take about five minutes to install.
Let us know what you think about your Silverstar Ultra headlights in the comments section below.