This is our buying guide on the best Sylvania headlight bulbs in 2023. Below is a quick summary of our top recommendations. Scroll further down to read our in depth, hands on reviews, for each headlight brand.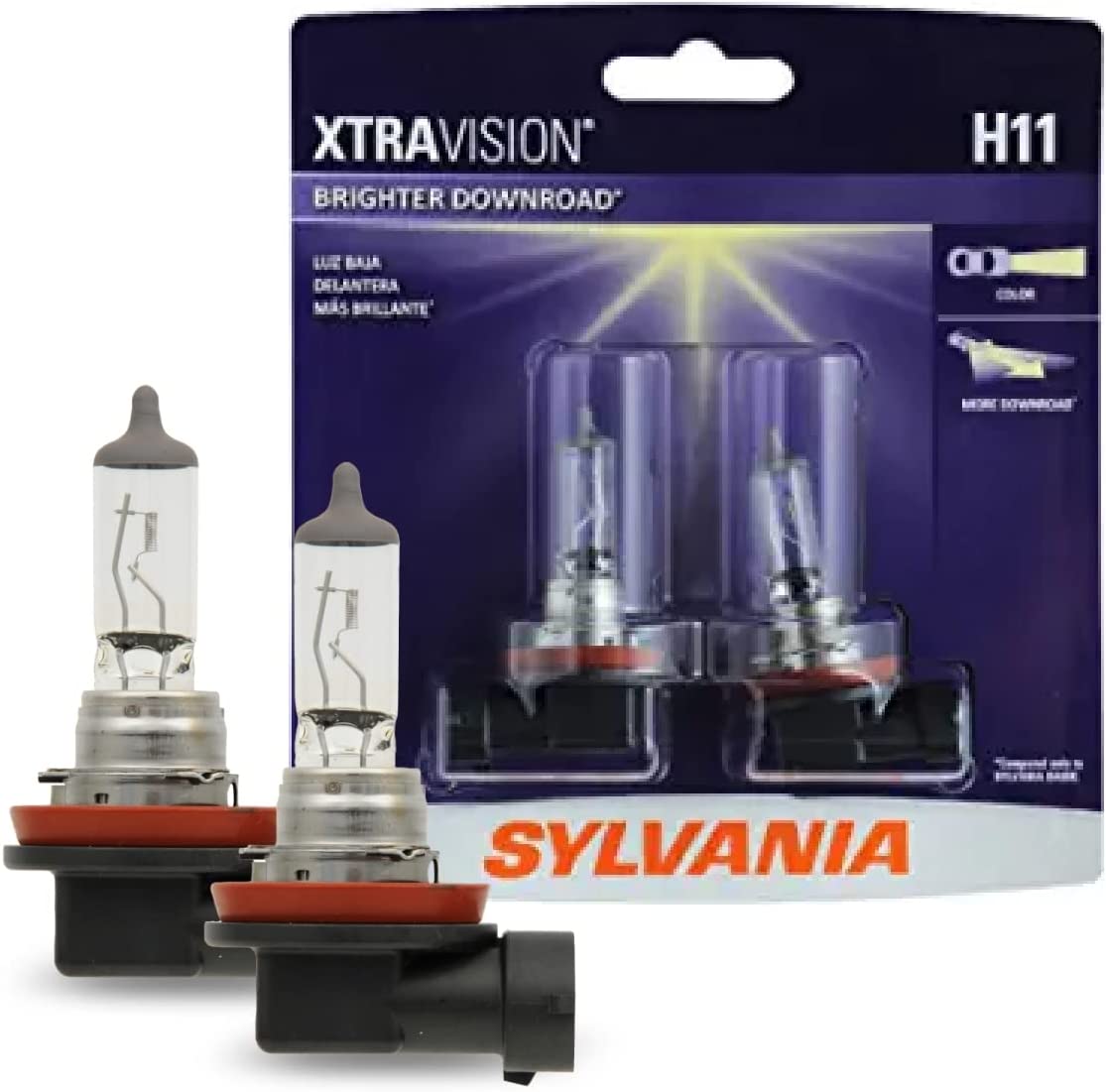 Sylvania XtraVision
Affordable
Durable and high-quality design
Far down-road visibility
No blind spots
Clear field of vision
Clear white-light output
Crips and focused beam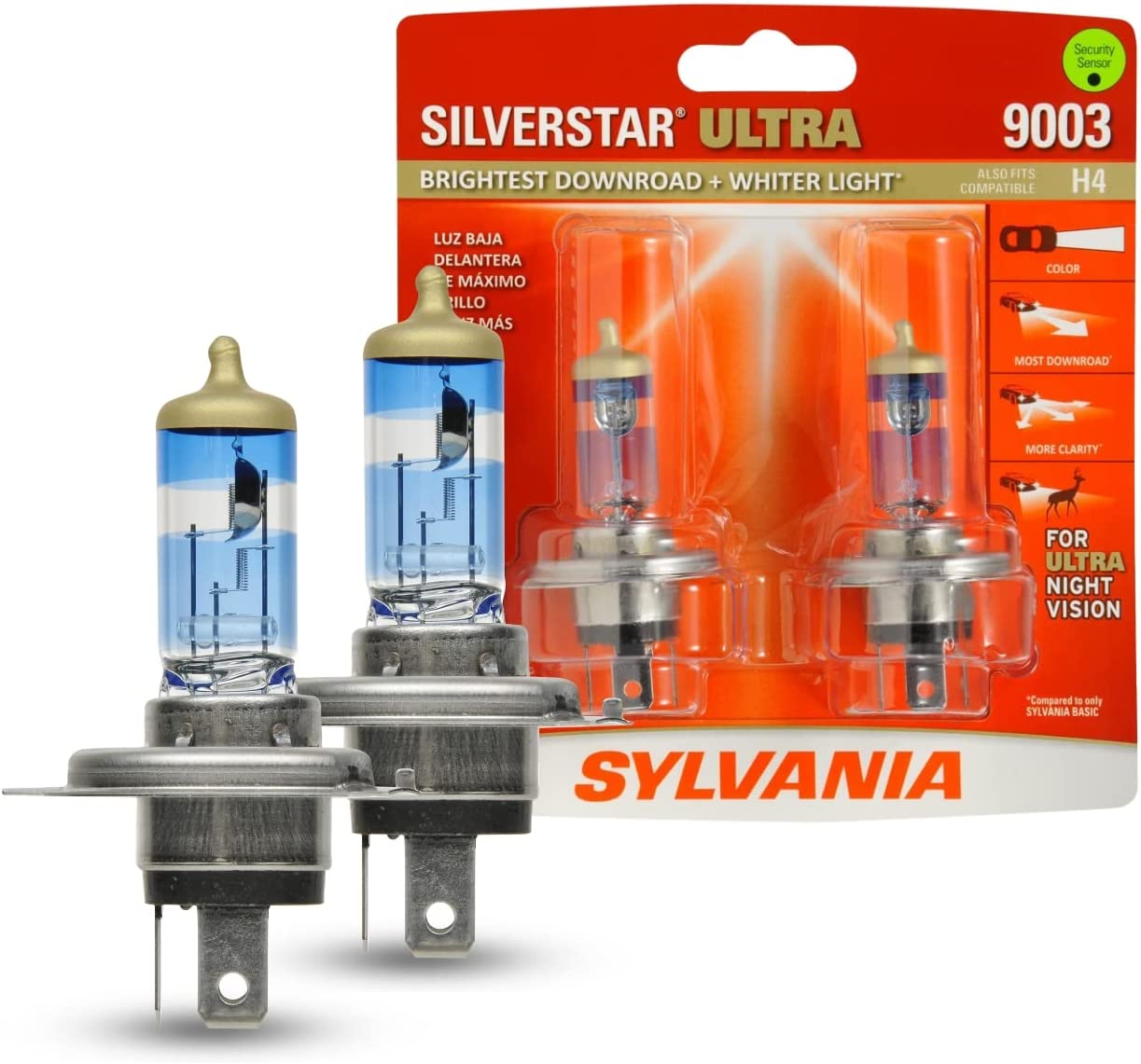 Sylvania SilverStar Ultra
Bright light output
Cool white color
Farther down-road visibility
No blind spots
Clear field of vision
Durability and extended lifespan
State-of-the-art design
Low power consumption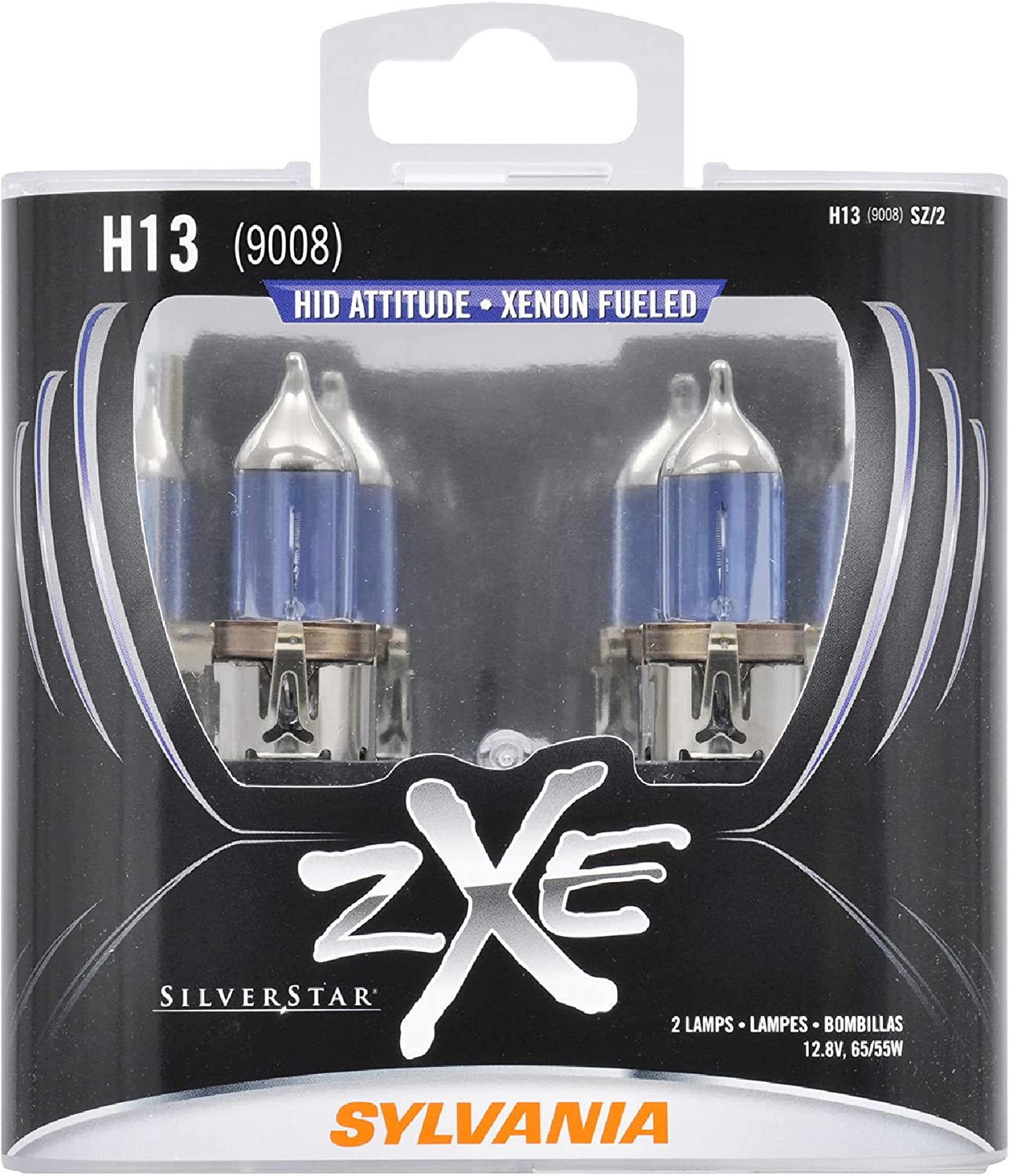 Sylvania xZe
Long-lasting bulbs
Durable filaments
Bright white color
Uniform beam pattern
Clear field of vision
Efficient cooling system
Low power consumption
Impressive down-road visibility
---
In this buying guide, I'll be covering the best Sylvania headlight bulbs.
Shopping for new headlight bulbs is harder than it looks. You may easily get overwhelmed by the plethora of options you find online and in auto parts stores. That's why we've offered you some professional assistance to help your final choice.
We've selected the best headlight bulbs that will offer reliability, high performance, and durability. We have also tested all the products to get an idea of their effectiveness.
In preparing this review we found the Sylvania SilverStar Ultra to be the best Sylvania headlight bulb.
The Sylvania SilverStar Ultra is our top choice because of its power output, bright white, color, and durability.
Keep reading to find out interesting details about the best Sylvania headlight bulbs.
---
Sylvania SilverStar Ultra
Overall Best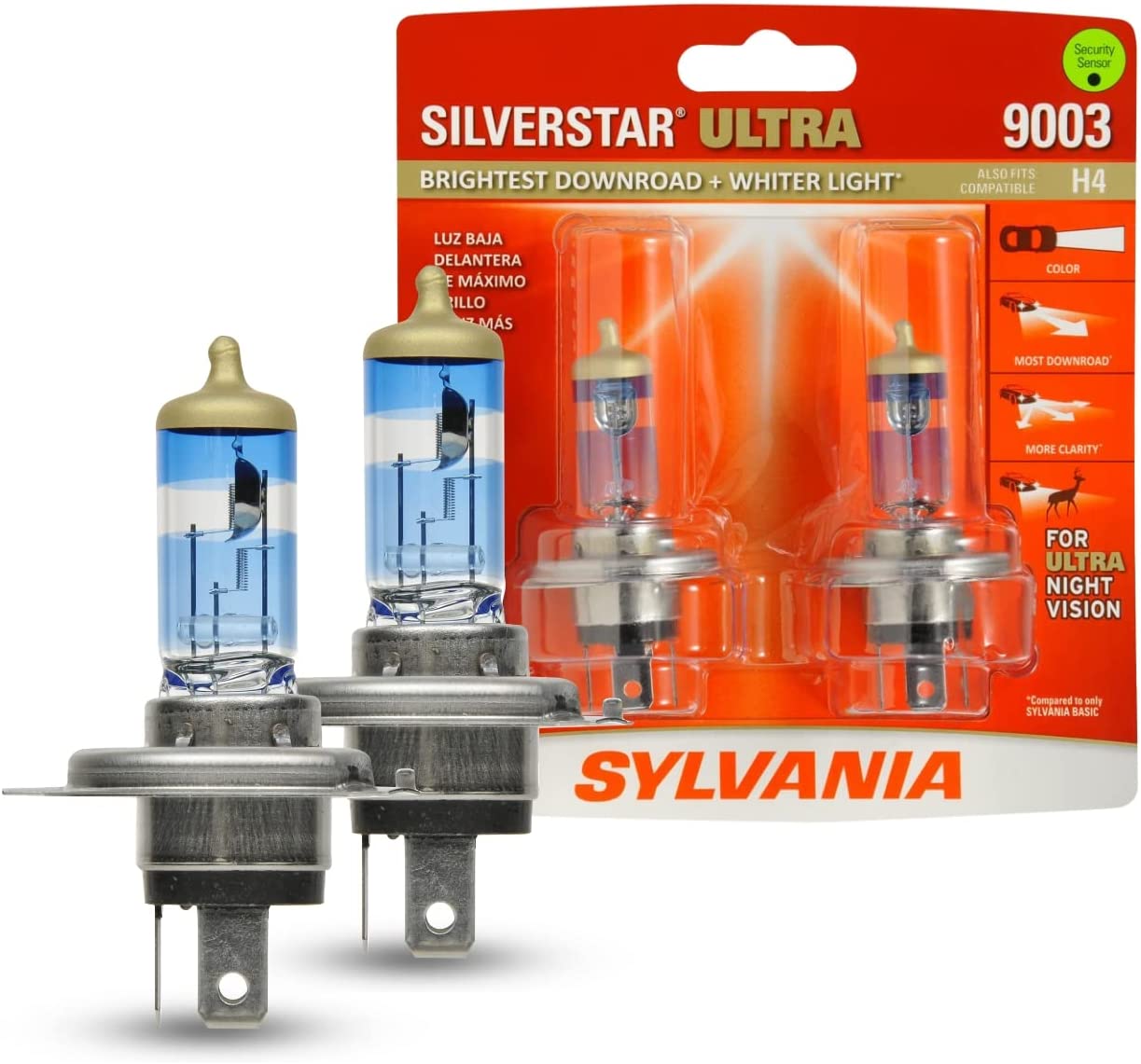 With a well-crafted filament and a balanced blend of halogen gas, the SilverStar Ultra has been designed with the optimal brightness in mind. A unique touch is the cobalt blue coating, applied using a special tri-band technique, which gives the light a crisp white clarity. This results in the bulb radiating a robust 800-1000 lumen light, with a color temperature of 4100K.
Driving with the SilverStar makes a significant difference – it becomes easier to see further down the road, smoothing out nighttime navigation. The danger lurking on the road stands little chance against the illumination these bulbs provide. Although it's not exactly like driving in broad daylight, you certainly feel like you've got ultra night vision.
My first impression of the Sylvania SilverStar Ultra was great – it shone brightly without causing any glaring. It felt like I had the safest headlight bulbs on the market, designed to steer me clear of any nighttime troubles. You can count on these bulbs – their reliable design ensures they won't suddenly leave you in the dark.
Embedded with TriBand technology, these halogen headlight bulbs offer an unmatched combination of brightness and whiteness, resulting in enhanced vision and clarity. Each 12-volt, 55W bulb is designed to comply with SAE/DOT standards.
Though pricier, the Sylvania Silverstar Ultra bulb gives value for money, lasting up to two years with constant use. The manufacturer estimates the shelf life of each bulb to be around 1.5 to 2 years, offering a one-year guarantee to cover minor faults.
However, I did notice a minor snag with the Sylvania SilverStar Ultra – its coating sometimes produces a hint of blue light that can slightly blur the surroundings.
Pros
Bright light output
Cool white color
Farther down-road visibility
No blind spots
Clear field of vision
Durability and extended lifespan
State-of-the-art design
Low power consumption
Cons
One driver complained of the headlight bulbs' inconsistent quality
Relatively expensive
Hints of blurry white light
---
Sylvania XtraVision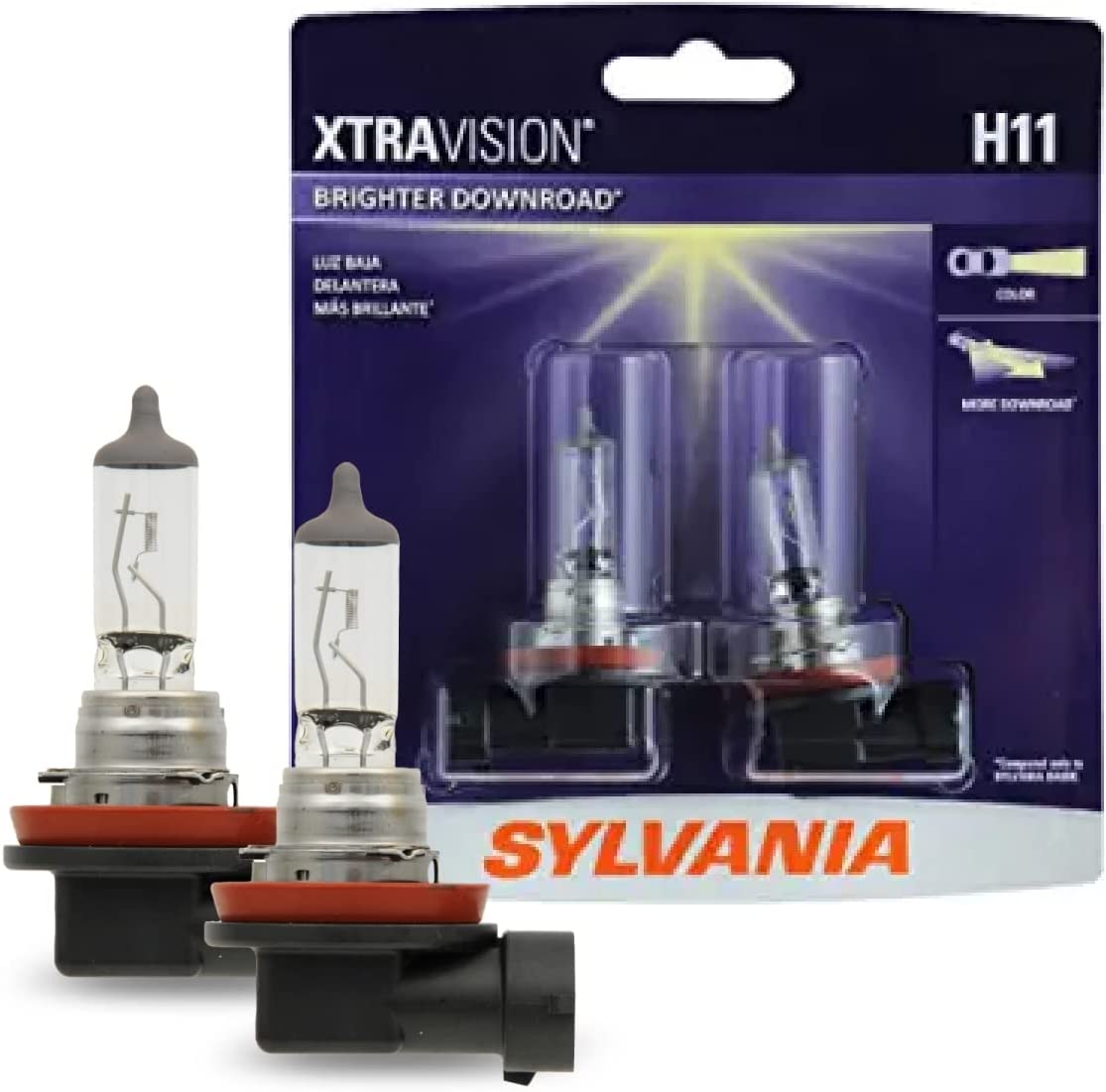 Best Budget
If you're like me and on the hunt for a bulb that delivers exceptional performance without breaking the bank, let me introduce you to Sylvania XtraVision. These bulbs might be easy on the wallet, but don't be fooled – they're designed to deliver.
When I tested the Sylvania XtraVision, I found that its tungsten coil filament promised longevity. These aren't headlights that'll fizzle out after a few days or hours of use. They're built for the long haul – for months of continuous use.
What struck me was the unique halogen gas blend that emanates a bright light sans any harsh glare. The emitted light is clear enough to ensure visibility far down the road. All those potential obstacles? I spotted them with ease.
It's not just the tungsten filament coil that's sturdy in these headlight bulbs. Every single component is designed for the utmost durability. These bulbs carry the Sylvania mark of quality, crafted from top-tier production processes that prioritise power output optimization for crystal-clear vision.
These road-legal bulbs aren't just long-lasting – they also feature a 55W rating and a 3200K colour temperature, and can clock in over 150 hours of work time. They struck me as an ideal choice for solid road clarity without dazzling other drivers.
The most appealing aspect of the Sylvania XtraVision headlight bulbs, in my opinion, is their ability to provide bright and clear vision without excess glare – all at an attractive price. This is all thanks to their sturdy filament design.
Their concentrated beams of light, roughly 1000 Lumens, are bright enough to boost your driving experience and let you spot road bumps, pedestrians, traffic signs, and other vehicles in an instant. But bear in mind, these bulbs will inevitably burn out over time, so you'll need to be ready to replace both bulbs when that time comes.
Pros
Affordable
Durable and high-quality design
Far down-road visibility
No blind spots
Clear field of vision
Clear white-light output
Crips and focused beam
Cons
Relatively short lifespan
Compatibility problem with numerous vehicles
---
Sylvania xZe Halogen Headlight Bulbs
Premium Choice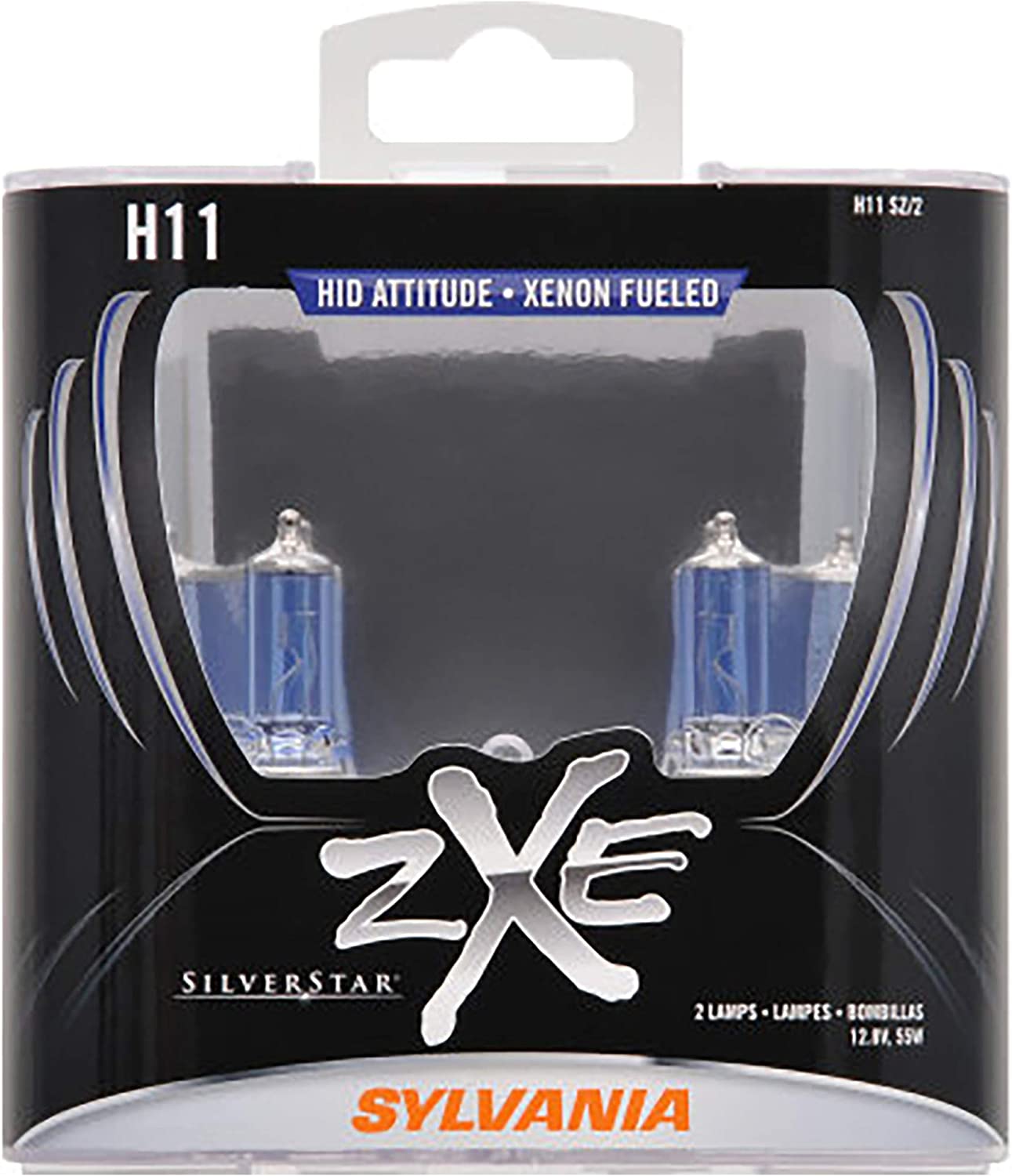 Powering through numerous hours without burning out, the Sylvania xZe truly impressed me with its balanced Xenon gas technology. These bulbs cast a bright and focused white light beam, clocking in at 4200K and 1407 lumens. What really sets the Sylvania xZe Halogen Headlight bulb apart is how it doesn't just brighten up the road – it also adds a stylish touch to my car. And unlike some pricier models, the xZe doesn't come with a blue coating.
With the Sylvania xZe Halogen Headlight bulbs, I got the look and feel of an LED light without shelling out for a conversion kit. As I put it to use and tested it, I was really struck by its maximum output and the depth of visibility it provided.
I put these headlights through their paces – city driving at night, country roads, highways, you name it. The clarity they offered, without a single blind spot, was truly remarkable. These headlights can grant you precious extra seconds for quick reflexes, a real asset in potentially hazardous situations.
The halogen gas blend of the bulbs ensures they emit maximum white light consistently. And here's another great thing – after months of use, not a single flicker.
The light these bulbs produce is unwavering and sharply focused, bringing any obstacles, objects, or people in your path into sharp relief. This product didn't just brighten up the night – it gave me, and my family, the confidence to navigate the darkness. And with a life expectancy ranging between 18 and 24 months, Sylvania has crafted a bulb that's built to last, all while sticking to SAE/DOT regulations.
However, while the quality of the Sylvania is certainly impressive, it does come with a heftier price tag. Given that there are cheaper models offering similar quality, many car owners, myself included, might lean towards those more budget-friendly options.
Pros
Long-lasting bulbs
Durable filaments
Bright white color
Uniform beam pattern
Clear field of vision
Efficient cooling system
Low power consumption
Impressive down-road visibility
Cons
Not compatible with some popular vehicle models
---